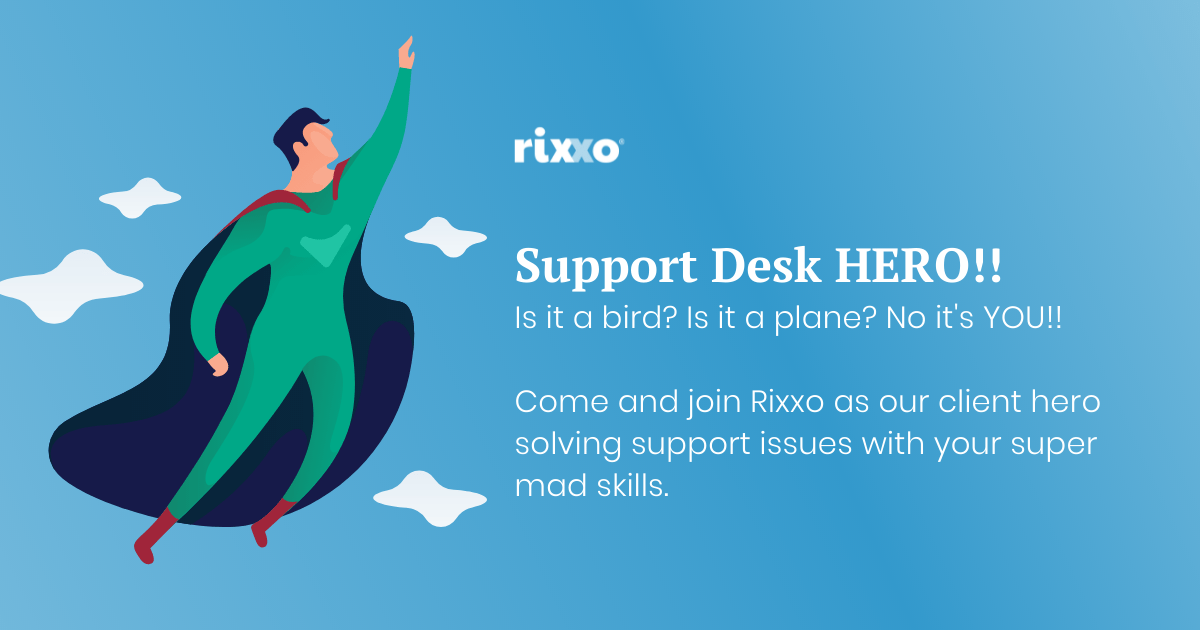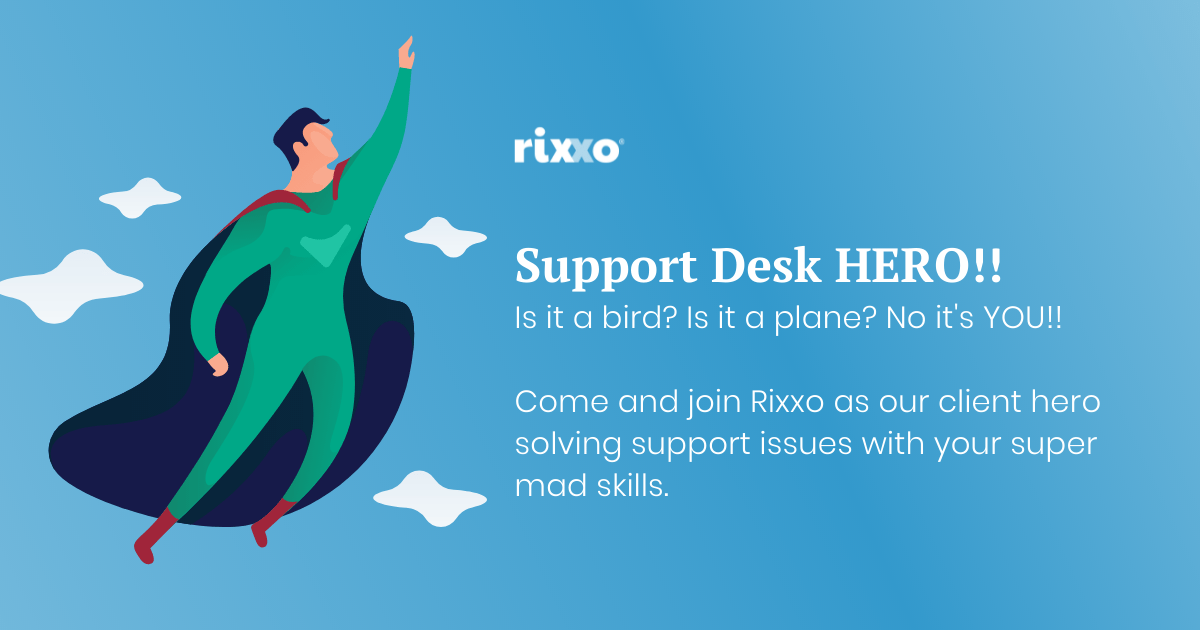 £22k – £25k DOE
Plus Performance Bonus
Full Time
Home and or the office in Bristol
Immediate
Additional Christmas Paid Holiday
Personal Development Plan and Support
R&D time to work on new self-generated projects
Conference budgets at opportunities to speak at and attend events.
Personalised avatar and mug (cooler than it sounds)
Flexible and relaxed working
We're looking for a support hero!! You will be the frontline of support to our clients for our products and services. Day to day you will be working in Jira Service Desk and Jira to log and respond to customer issues, find the answers when you can and liaise with the development team to get more complex tasks completed.
Our main focus here is to delight our customers by putting an energetic and friendly face with a passion for eCommerce technology at their disposal.
We're not looking for somebody who can fix everything. We're looking for a jack of all trades and master of none with a passion to get involved, learn on the job and be the champion within Rixxo that is on the customer's team when trying to get support items resolved.
Support Desk Hero role in detail
First and foremost on a daily basis, you'll be there to ensure new tickets are responded to quickly and politely, helping the client to give us as much information as possible to enable us to resolve the issue or schedule it. The support desk software will do most of the heavy lifting and you'll be given responsibility for using its features and addons to improve our service over time.
When you're not acknowledging new tickets you'll have time to learn and address minor issues such as CMS changes, soft HTML skilled work and advice on the process. This is where you're experience and passion will come through. Not everything is about coding and quite often tickets can be resolved by reading the instruction manual and applying the correct setting, checking with dev or just talking something through.
Getting to know Lumarix our bootstrap will be key and we'll teach you everything you need to know. Joining us with some eCommerce or website management skills will get you ahead of the curve.
The more you are interested in, the more curiosity you have the more you will flourish. This is a role where you can really flex and you'll find yourself doing things like:
Google Analytics and Tag Manager
Feeds
Banner designs & edits
Promotional codes, upselling and visual merchandising
Email marketing
Working with lots of different platforms like Mailchimp, Iterable, Google, Magento, WooCommerce, Shopify, WordPress
Basically, if you have the skills you can get involved and support the team as well as our clients.
As part of learning the products, you'll be testing the output from the development team. When they build new features or functions for clients we'll be looking for you to check it over, help with testing and make sure the instructions are documented. This is so important because when the tickets come in from clients you'll want to know yourself how to use it and also have them available to share with clients.
Jack of all, Master of none
Up and coming junior or amateur developer
Passionate about good customer care
A great teacher
Not afraid of problems even when they are technical, focused on the desired outcome and able to discuss a route to a solution with your teammates
Great at communicating
Observant with a keen eye for inconsistencies
A passion to grow your skills and move into a specific role such as Developer, QA, BA
Essential
Some PHP - At least setting variables and how to use operators
HTML - At least creating basic tag types from memory such as p a div id="" class=""
CSS - Basic selectors and inline styles
Good written communication and not afraid to pick up the phone
Desirable
Git and version control use
JS libraries like React, Node and JQuery
Support Desk Software
Magento, Shopify, WooCommerce or other eCommerce CMS
Other Benefits as a Support Desk Hero
Apart from being part of a passionate and supportive team, working with some of the best brands, you'll also receive some, all or more than the following benefits.
Additional Christmas Paid Holiday
Personal Development Plan and Support
R&D time to work on new self-generated projects
Daily Fika (Tea and Cake break with the team)
Monthly Social Activities
Conference budgets at opportunities to speak at and attend events.
Cycle to Work Scheme
Personalised avatar and mug (cooler than it sounds)
Team pension
Flexible and relaxed working
If this sounds like an opportunity for you or you have any questions, we would love to hear from you. Please send us your CV using the contact form or via hello@rixxo.com
And if you have a portfolio, Github, or website to show us, we would be keen to take a look, as it would give us a better idea of what you're all about.