Five years at Rixxo, and what is next to come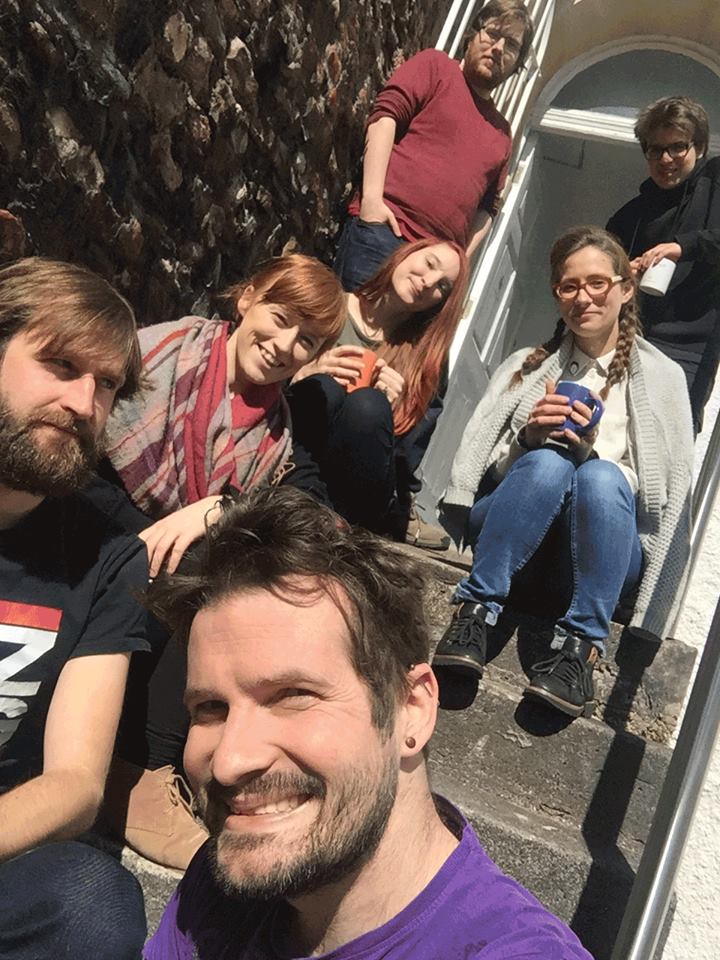 It is with a heavy heart that after five long and wonderful years, I've made the difficult decision to move on from leading the UI team at Rixxo, and thought it would be nice to take a look back over the half decade and reflect on the changes and growth I was so lucky to be a part of, and how the opportunities that were afforded to me set me up to take this step to the next stage of my life.
When I first joined Rixxo – or Social Response as it was at the time – they were a 3.5 person (three full-time and one part-time) operation consisting of the Gee brothers, one marketer and one designer. I'd met Chris through the music scene in Bristol, and as a freelance developer had answered a call to help them for a couple of days on a WordPress build they were doing. At this point they were based in a small attic office barely large enough for the five of us, but we made it work, and quickly bonded over the course of the next few days.
When the job was over, another one came in, so I stuck around to help with that too; and then another one came, and another one, and before I knew it a year had gone by and I was still there. Over this period we'd expanded by bringing in another developer, a marketer, and our first intern, and we'd upscaled into the larger office in the same building. It was beginning to feel like the company was on the path to creating a name for itself.
Then came one of my proudest moments at the company. A client had asked us if were able to modify a third-party application (at the time called Offerpop) in order to style a campaign for them, and we managed to "hack" some code into their system in order to make it work and satisfy the client's needs. Off the back of this, Offerpop called us, and instead of having issues with us effectively breaking their system, started to ask if we could do the same for other clients of theirs, and thus a thriving partnership was born.
Over the course of the next couple of years, we nurtured that partnership as well as our other client work, and began to build ourselves something of a reputation for being able to find solutions to problems that no-one else could figure out. We were innovating, curious, and explorative – traits that still serve us well today. We continued to expand and grow, the development team increased further, we moved into bigger dedicated offices, our client list increased in size and scale of client, and our Offerpop relationship flourished.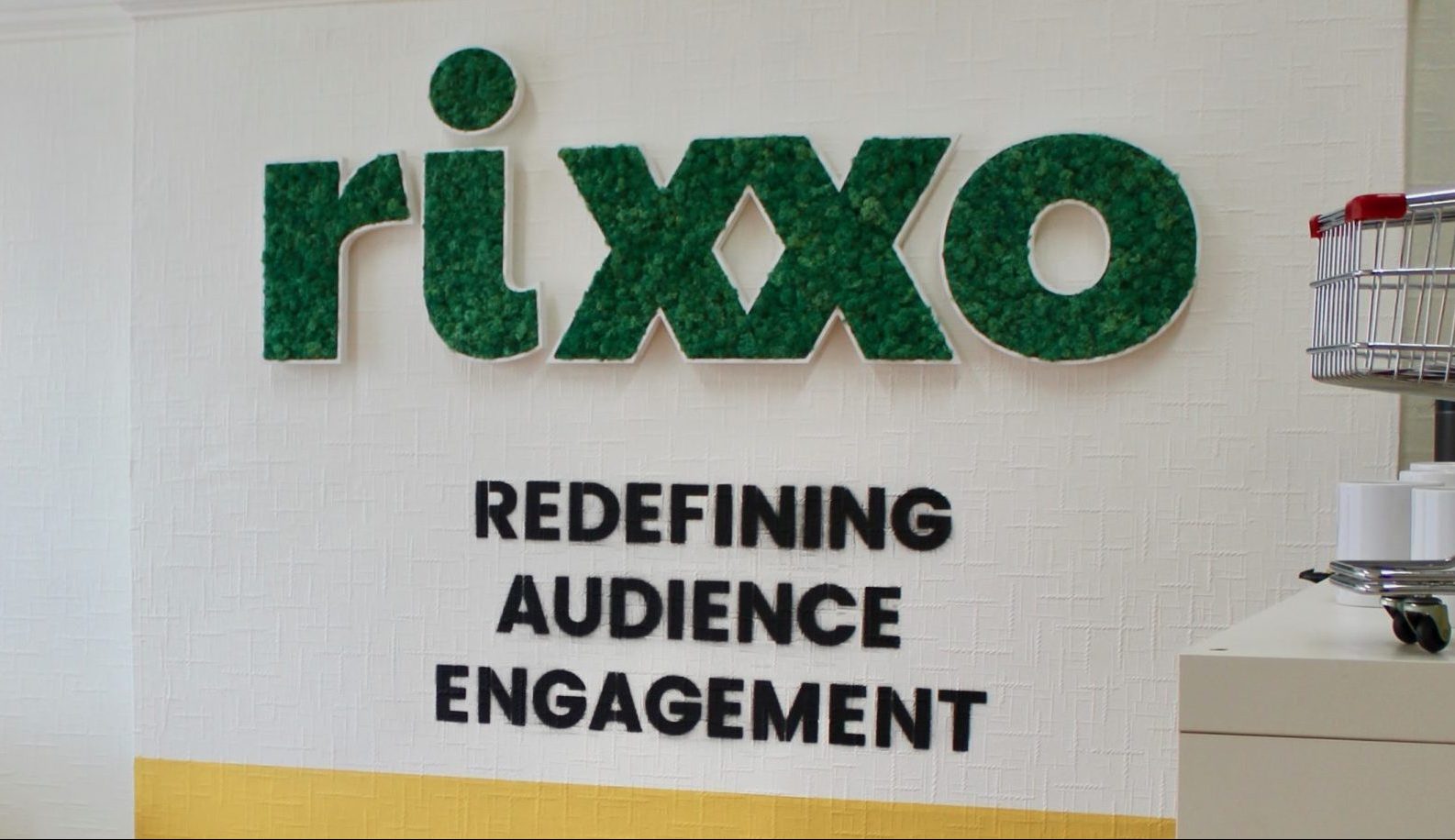 In this time, we'd shifted our focus from being a marketing solutions agency, to more of a dedicated development agency, and so we rebranded to Rixxo to reflect our new direction.
We'd become a team of 12 or so, and had gone on from hacking together small websites here and there for local clients, to building campaigns for some of the biggest brands in the world. Personally I was getting the chance to work with clients I'd never dreamed of, and was making some of the most technically innovative applications I've ever had the opportunity to create. I'd gone from a small freelance developer doing bit jobs for people here and there, to leading a solid UI team working on cutting edge integrations on one of the largest and most successful UGC platforms in the world.
Now, no story of success is without its pitfalls, but I think the judging of a company is equally in how it handles its losses, as well as its success, so it's a story worth telling. Towards the end of 2017 completely out of the blue, a major client had their funding held up came and we had to rapidly scale back the team in many ways, and start the rebrand and marketing push again.
Not to be disheartened though, we all pulled up our belts and dug in, eager to build back up. To our credit, we'd learnt a lot in those four years, and were able to put a bunch of more refined and streamlined processes into place, cut out all the unnecessary overheads, and rise again to a much stronger position.
It's closing in on a year since that happened, and I'm incredibly happy to say that we've pulled back out on top. The team is growing again, our client list is strong and loyal, and we're producing work that gives us an incredibly firm foothold for pushing on for the future.
So why am I leaving now? Over the course of my time here at Rixxo, many job opportunities have passed my desk, and I always said that it would take something quite extraordinary in order to make me want to go; but extraordinary things do happen. Outside of my work life, I'm a hardcore crafter. I'm a an award-winning competitive costume maker, DIYer, I run craft streams on Twitch, and have built my own personal brand around craft; so when a job presented itself to me to head up a larger team at the biggest craft publication business in the country, and have the opportunity to work with people who not only aligned with my professional life, but my personal one too, it was something I just couldn't let slip by. The specification looked as if it had been written just for me, and they thought so too, and so it became time to say fond farewells to Rixxo.
I 100% could not have got this job if it wasn't for Rixxo
Here's the thing though. I 100% could not have got this job if it wasn't for Rixxo. Being here has taught me how to lead people, and to take pleasure in the results of a joined effort rather than just my own work. I've learnt how to motivate, mentor and guide other developers, how to share success and handle failures. I've learnt how to spot potential issues much earlier and to work as a team to prevent it both now and in the future, and how to work cross-departmentally more efficiently so that needs and requirements are always communicated effectively. I've learnt how to take more responsibility for my own mistakes, rather than trying to blame someone or something else, and in turn how to give both praise and criticism when the need arises. I've been groomed from being a stubborn and steadfast solo developer to being the person who I am today, a person suitable for the kind of responsibility that I'm going to be moving onto, and I will always be grateful to Rixxo for affording me the time and opportunity that I needed to grow in these ways.
Whoever joins to fill the spaces now opening up will be afforded more opportunities, variety and experience than they will ever expect.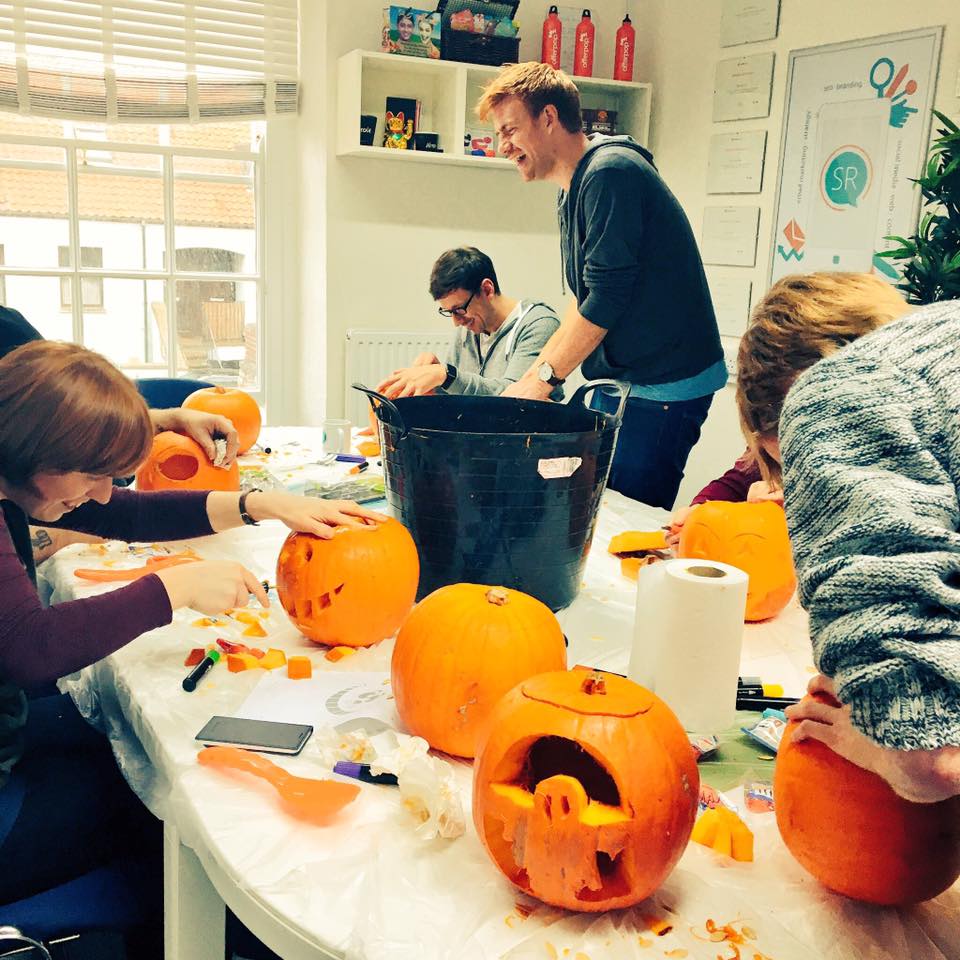 I will be leaving a number of dear friends behind as I move on, but I know that the team here will step up to fill the gap I leave, and whoever joins to fill the spaces now opening up will be afforded more opportunities, variety and experience than they will ever expect.
I'm going to miss the pumpkin carving and the Mexican Christmas. I'll miss sitting with a beer at my desk on a Friday afternoon and finishing up the week. I'll miss the socials and the culture, the table tennis and the pool competitions. I'll miss when we all sing along to "Don't Want to Miss a Thing" when it comes on the Sonos. I'll miss the office puppy.
It's been an amazing five years and I wish all colleagues and clients I've had the pleasure of working with a long and prosperous future, and may you keep moving on to bigger and better things.
From the bottom of my heart, I'll miss you all.
Andy