Well, you join them of course! Or pretend to at least…
When both directors, Chris and Rich left for a week in Fuerteventura we decided to get in the holiday spirit and have a tropical themed day at work. We put our heads together and decided everyone should come in with their jazziest Hawaiian shirt and coolest beach shades. With a few decorations, suncream in hand and some tasty mocktails, we were ready to go on our first Rixxo holiday. Andy had made us some Rixxo branded boarding passes to ensure we all made the flight and Pete had packed his book for the beach.
The office was in high spirits as we returned to our work. We started an internal Slack channel '#TeamRixHolidayPix' so we could share our holiday pictures (and of course invite the bosses so they could see as well!) ?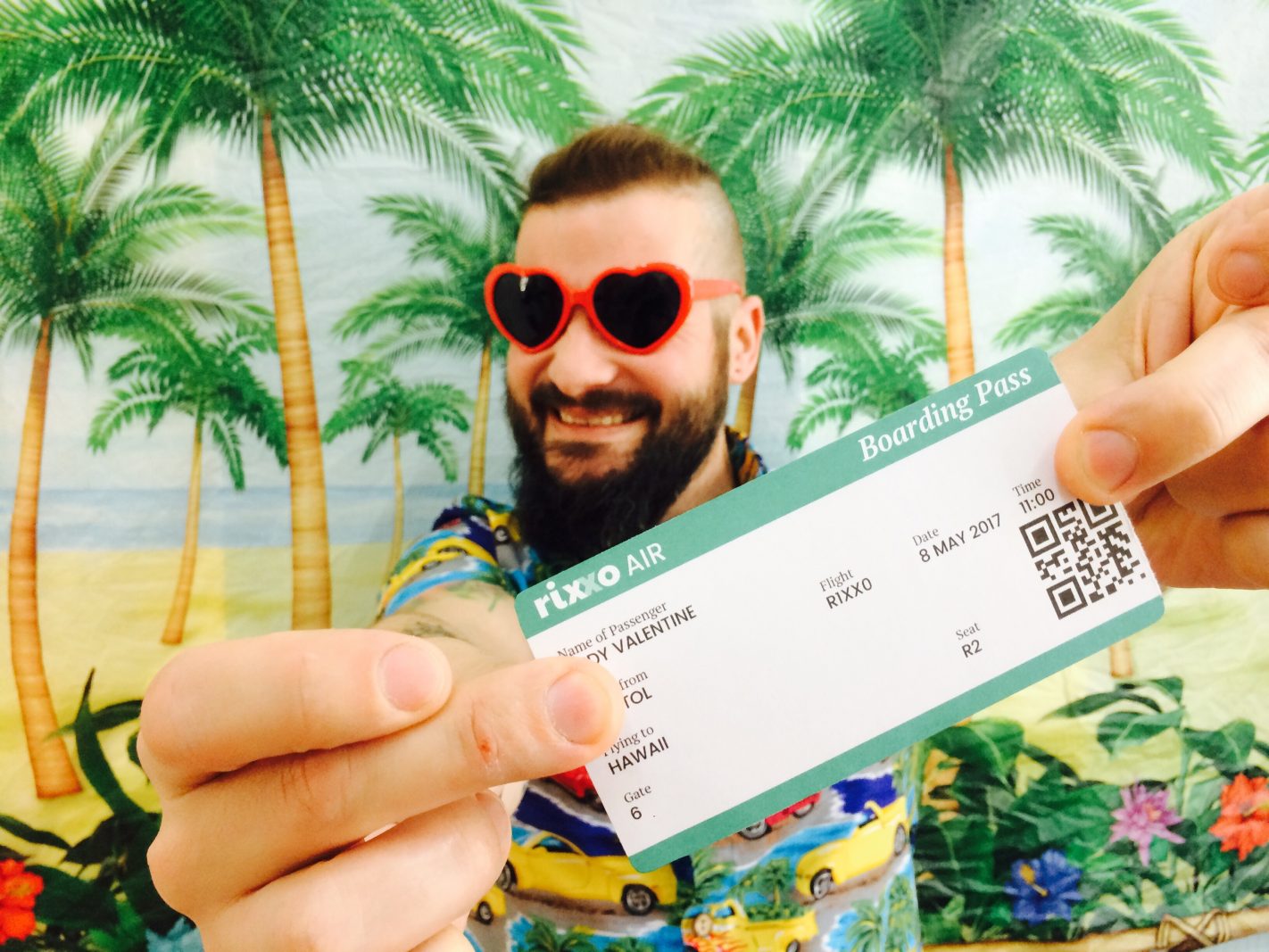 Who and what is Rixxo Travels?!
Next up we needed somewhere else to put our holiday pics so we set up the Rixxo travels Instagram account and gave Chris and Rich a follow. It's safe to say there was definitely a bit of confusion when Rixxo Travels Instagram account popped up on their phone.
Over the next few hours, we shared photos of us enjoying our holiday and kicking back on the "beach". Our resident office DJ Sarah Carter also put together a playlist of her favourite summer tunes to keep the holiday vibe up throughout the day. We had everything from Peter Andre, Mysterious girl right through to the Beach Boys to keep with the tropical theme.
The office holiday was sooooo much better!
Over the past few days both Chris and Rich had been posting pictures of cocktails, the pool and the spectacular view from their room. So, of course, we had to do the same on our holiday. Below is one of the comparisons between the two holidays.
*comparision picture*
Obviously, there is very little between the two images and it's hard to tell who is having the better holiday. As the sunset over the very first Rixxo holiday, the team sipped on their mocktails and were in a reflective mood. Like with all holidays it's not a nice feeling when it comes to an end and this one was no different.