Save money with no extra work
Introducing...The Toggl Nudger
Complete your details to arrange a consultation and see how the Nudger would work to save you and your buisness valuable time.
The Nudger will not stop, ever,
 until all your TIME entries are perfect
We all know that time is money. When you're doing client work, lazy or lacking time tracking can add up fast - and usually once you realise, it's too late to fix it. Enter Nudger: the new tool which gently but relentlessly reminds you and your team to fill in your toggl entries perfectly.
Nudger checks your time entries, tags them accordingly, and sends you notifications you until you comply - saving you time and money without any extra work.
The Nudger tool is perfect for any teams that do client facing work and want to ensure they properly track their time. It was originally built for Toggl but also works for Clockify! 
You'll never have to nag again
the nudger will do it for you
The Nudger works by checking your toggl entries to see if they have all the necessary information. If they don't, it will remind you or your team regularly until you fill them in correctly. This way, you'll put in all the right details before you forget them, making it easy to bill your clients the right amount.
The great thing about automation is it doesn't worry about being too annoying. It will keep asking until it's done, which saves you all of the hassle and animosity of constantly bugging your team.
Flexible and customisable
The Nudger may be ruthless, but it's still flexible. You can customise it to only flag the fields you need, and select which channels or formats you want it to interact with your team on. 
Each time entry gets a Quality Control label if it doesn't make the cut. This happens if:
There is no project assigned to the time entry
The description is missing from the time entry
The REGEX on the project name and the REGEX on the description don't match. For instance, if the Project name contains "Support" but the description does not contain a ticket id in the format of #12345
Even if you remove the QC label it will keep adding itself and nudging you until all of the necessary criteria are met. 
Entries longer than 2 hours are also labelled with LE incase you forgot to turn the time tracking off. These don't get removed, you just add a 'Time Checked' label.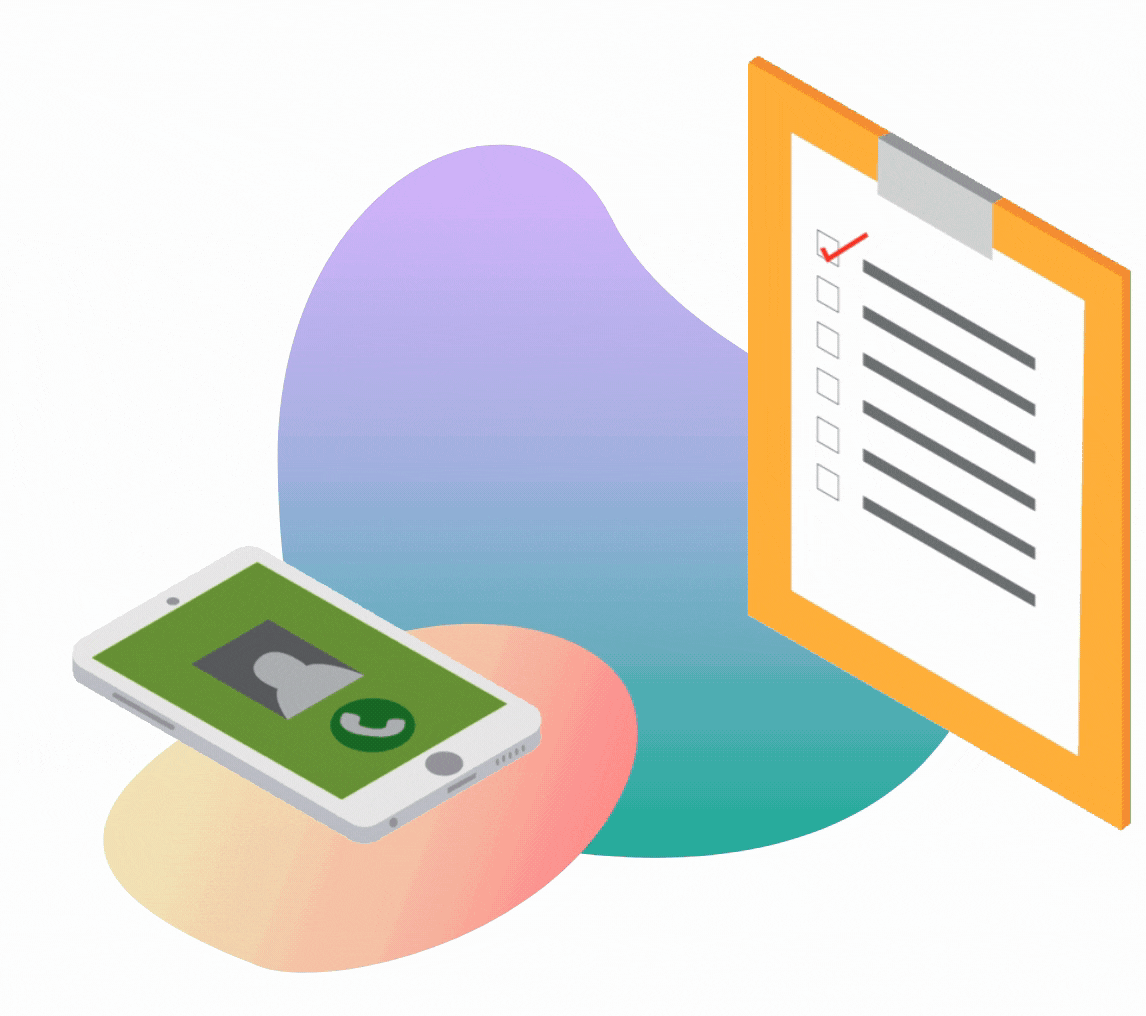 Fully intergrated with
Slack, Freshdesk, CharlieHR and Toggl
APIs available for all your productivity apps 
There's no need to switch from your current process. The Nudger can seamlessly slot in with the way your team already works, using the notifications and automations of the apps you use now. 
seamless multi-platform nudging
The more integrations the better - you can bother your team to improve their time entries on multiple different platforms! Use in-built notifications to nudge your team on whichever channels they use most. 
More integrations available 
Do you normally use an app we've not listed here? No problem. We can make an api for the app you use now, to ensure the Nudger works for your team. Just get in touch and let us know what other apis you need.
The owner of a Toggl time entry gets a Slack notification when a time entry is recorded without a description and not yet tagged as a quality entry. Users will also receive a Slack notification if they have tracked less than the targeted daily amount.
The Nudger uses labels on Freshdesk to decide how the support ticket will be billed. Previously we had to manually transfer these at the end of the month before billing is run - now the labels are kept in sync, so we can run through support tickets on their own without a need to duplicate the labels to the time tracking tool.
This integration allows you to exclude people from notifications and grey out users in the dashboard.
A user will receive an email each weekday morning containing a link to a report of their time entries tagged with QC if there are 1 or more time entries tagged as such.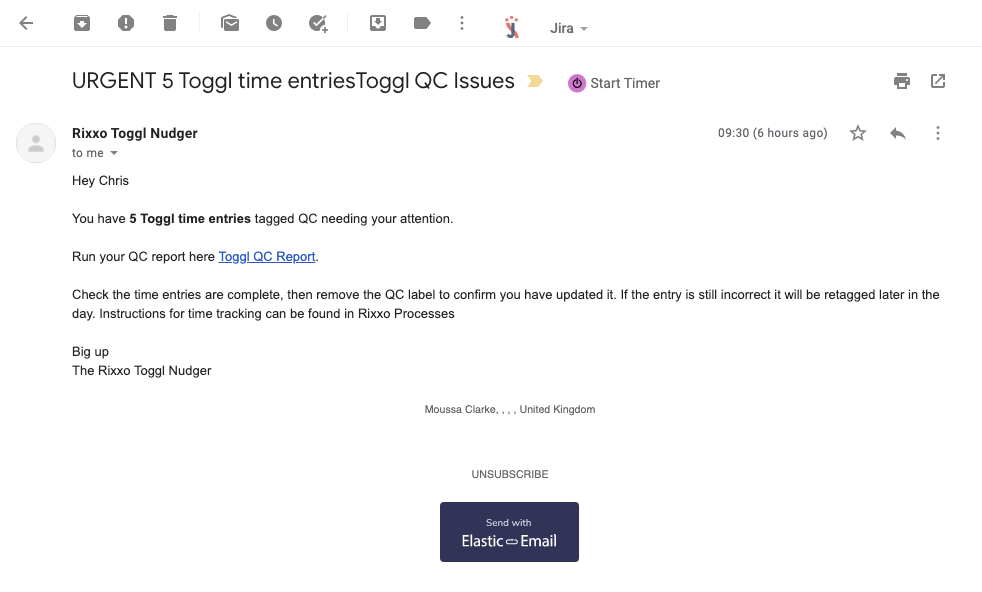 Simple dashboard
easy to navigate and customise
It's easy to customise and manage the Nudger with a simple dashboard made with AdminBro. From here you'll be able to see whose using Nudger and what automations you have in place.
Within the Dashboard:
Users appear in their own swimlanes

A clock icon appears next to users who timers are running right now!

A red pace line shows what "on target time tracking" looks like

A green target line shows quickly if you have logged minimum required time

Users on holiday / OoO are greyed out (via CharlieHR)

You can hover on the time entry to see details
Also in the Dashboard you can:
Use "Last Working Day" to quickly check previous days data

Use the date picker to go back to any point and lookup details.
Book your Toggl Nudger demo
We'd love to show you how the Nudger works in detail, and how we can integrate it with how your buisness works now. Call us or book a demo and we'll find a way to save you time and money through better toggl tracking.
Call us on 0117 2077504