To Bot or not to Bot. Should AI Chatbots be used for Competitions?
The bots are here – they're getting smarter and users LOVE them.
Facebook Messenger now has over 1.2 billion monthly users and Whatsapp has a whopping 1 billion daily users so businesses and brands are waking up to the necessity of using these channels to engage audiences. Many are turning to AI and chatbots to help, but for many it still feels like a dark-art.  It's time embrace the technology and have fun with it too.
2016 saw the first wave of chatbots arriving in messaging apps across the world, with early adopters using AI to remove the friction from customer interactions, reduce costs and maximise the opportunities arising from the unstoppable growth of messaging platforms. Despite this meteoric rise many brands are still seeing bots as "emerging" and don't feel they have the budget, skills or support to launch their own. So where do you start?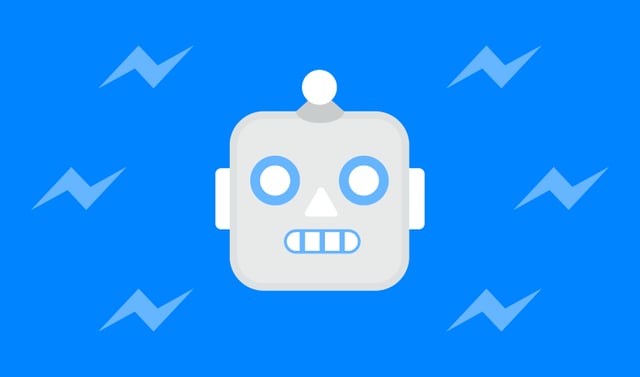 Before you decide on how a bot can best help your business, it's important to define the purpose and experience you want to create for your customers. Your bot's purpose should fit with your social media strategy, follow your brand's tone of voice and be tailored based on the personas you have.Here are some initial deciding points:
Is your bot going to help speed up the customer experience?
Offer frontline customer service?
Simply entertain and engage your audience in their preferred channels?
The next thing that you'll need to think about is exactly what you want people to do. Are there simple processes you can speed up with a bot or are there more complex tasks or interactions that AI will help with? You'll first think of how these process work outside of Messenger (or similar) and then use that to design the flow within Messenger. Remember at this point, keeping your function simple to start will avoid confusion and allow you to refine the experience for your audience.
As a marketer, you'l likely find it tempting to dive in and try to revolutionise your business with a bot for Facebook, Twitter or any of your other channels. It's wise to take into consideration these next questions…
Will your audience use a bot?
Now here is where you can have fun. A simple way to test the waters, learn your pain points and build confidence in achieving a return on investment from building a bot is to run a competition or quiz.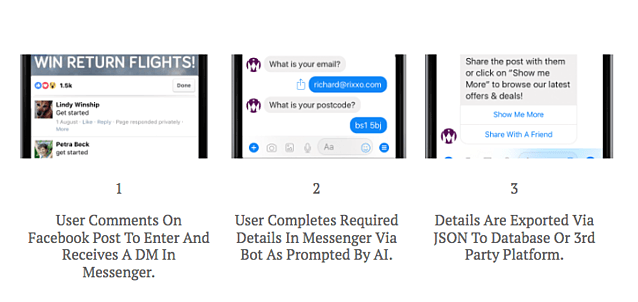 This is exactly what we did for one of clients, Monarch Airlines. As part of the planning to create a Facebook Messenger bot we built the Monarch Competition Bot. This simple bot allowed users to enter a competition to win two sets of return flights to any of Monarch's destinations and ran for just three days. The insight we both learnt was essential and will educate the full implementation of AI within the business.
Do you have a strong purpose to use a bot?
Just wanting a bot to keep up with your competitors is not a good enough reason. You and your audience will both feel the effect of an ill conceived purpose. Really scrutinise your businesses processes, ask your users and colleagues. and find similar use cases. The time spent planning will save you many sleepless nights if the bot doesn't work how you thought.
Can you support a bot?
The building of your bot is only the beginning. Although the AI will learn and improve, you will need to aswell. And quickly! You'll need to devote time and resource to refining interactions, monitoring usage and updating features to keep up with an ever changing landscape. You will also need humans on hand to help answer questions or help users with anything outside of your bot's capabilities.
Bots can really be helpful, but they can also be hugely frustrating if they don't work well. AI should enhance the customer's experience, it should not replace what is working well for you. This is a fast track to fail. Make sure you give it all the love and care it needs, and may the bot's be with you!