Magento 2 Migration
Why, When and How
Whatever decisions you make whether to upgrade, re-platform or stay on Magento 1, we have advice, tools and support for you.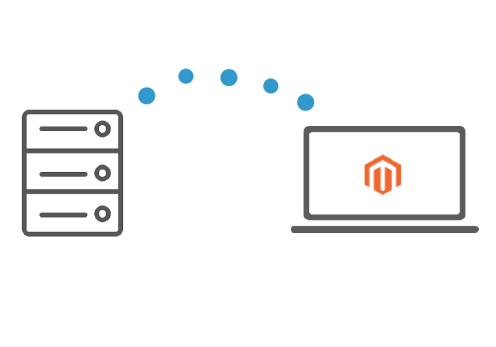 When should I migrate to Magento 2?
Now! End of life for Magento 1 has occurred and support has now ceased. It's time to start planning your Magento 2 migration and move to the smarter, faster and safer eCommerce CMS.
If you are making the move from Magento 1 to Magento 2 then moving at your own pace is the best choice. 1 in 4 eCommerce websites are built on Magento and many other business will be migrating.
Any development begins with our discovery and planning phase called Foundations, but as a first step why not take advantage of a 60 Minute Free Consultation?
How will my site be migrated?
Upgrading to Magento 2 from Magento or another eCommerce platform is a great opportunity to revisit your site design and functionality to ensure maximum performance.
Stage 1
Discovery
Foundations is our proven method for delivering successful projects On Time and In Budget time and time again.
We'll plan your Magento 2 migration and take stock of your future goals to ensure your new site delivers results.
What extensions are you using that need to move to the new site?
Does the site your moving from still support your goals? Do we need to make any changes as we move?
How are you using the current site and what training and support will you need?
The whole world is moving from Magento to Magento 2 so unless your site is completely customised you'll find lots of templates and extensions already available to meet your needs.
Stage 2
Data Migration
We can move your catalog as is, but migration is also a good time to optimise your catalog and database structure, which we can advise you on. 
Magento have created and provide a free to use Magento 2 Migration Tool as part of their system to help developers speed up the moving process. It's not 100% automated but it does do a lot of the work.  
Stage 3
Design & Build
Magento 1 themes cannot be used in Magento 2. If you like the look of your current theme, a rebuild doesn't have to mean a redesign. You can have them looking exactly the same if you choose. 
If you do fancy a new look you can go for a custom theme, or check out Lumarix. Lumarix is our Magento 2 B2B Package that delivers unrivalled value, function and features. It's key advantages are:
B2B Suite of Extensions and Features
Over 100 sales, marketing and admin functions in addition to Magento core features
Fast to deploy - can be ready in as little as 2 weeks
Lumarix is available as a base theme which we can tailor to your needs, or a we can create a completely custom design.
Stage 4
Optimisation
Once your new Magento 2 store is ready, there will be some things you want to do with it. For example:
Google Adwords Feeds
ERP Integrations
CRM
Visual Merchandising
Magento 2 is not exactly the same as Magento 1 in the admin area, but it feels familiar, and where changes have occured it doesn't take long to learn the differences. We'll support you throughout this transition to make sure you get the best possible outcomes from your new Magento 2 site.