The advantages of integrating software
Using software integrations, you can enable different systems to work together seamlessly and share data and functionality. This can help you automate complex processes and in turn run your eCommerce business more smoothly & efficiently, delighting your customers and boosting profitability.
But integrations can be difficult and costly. Whether you are selling B2B or D2C, there are multiple challenges to be aware of.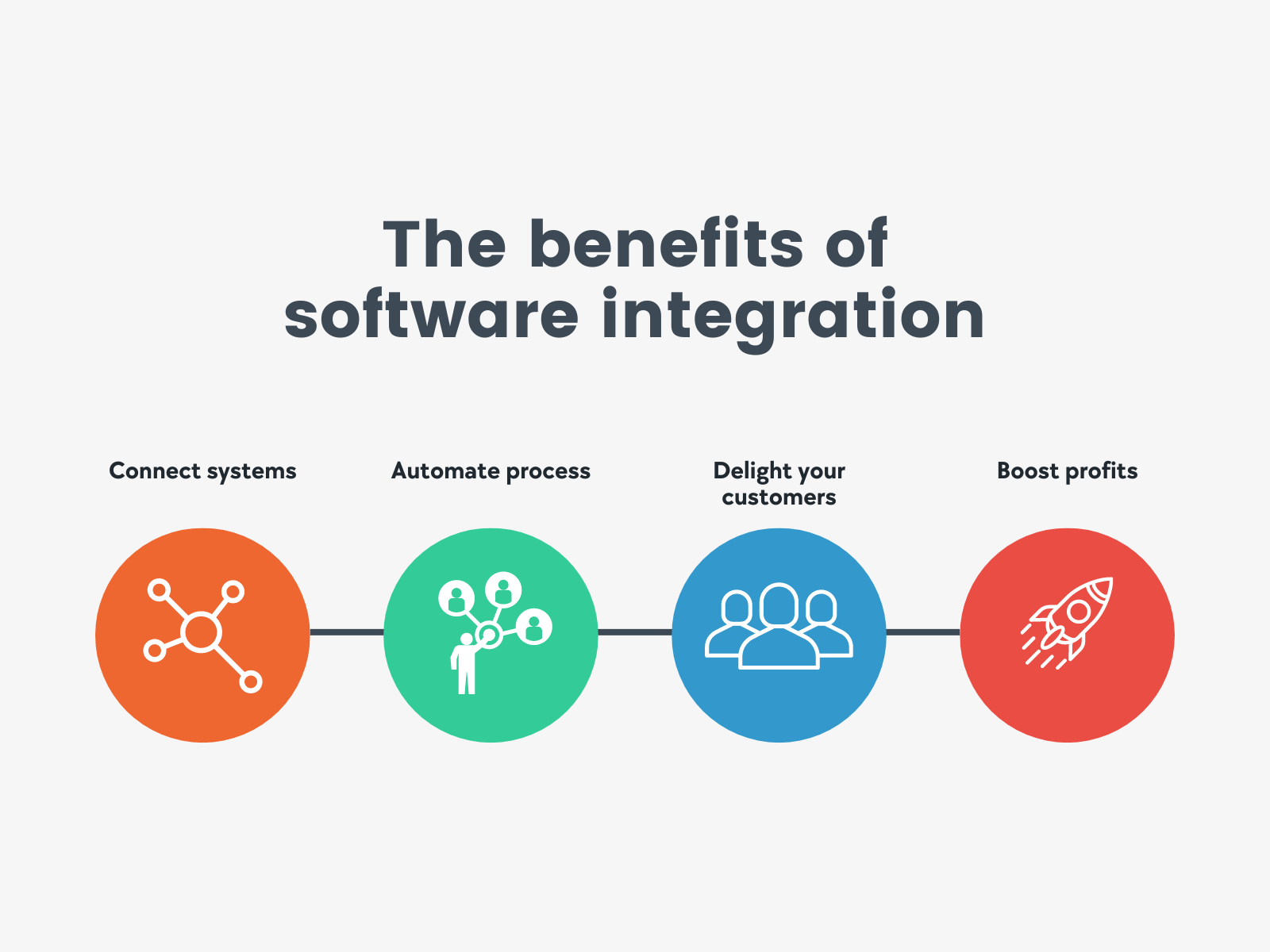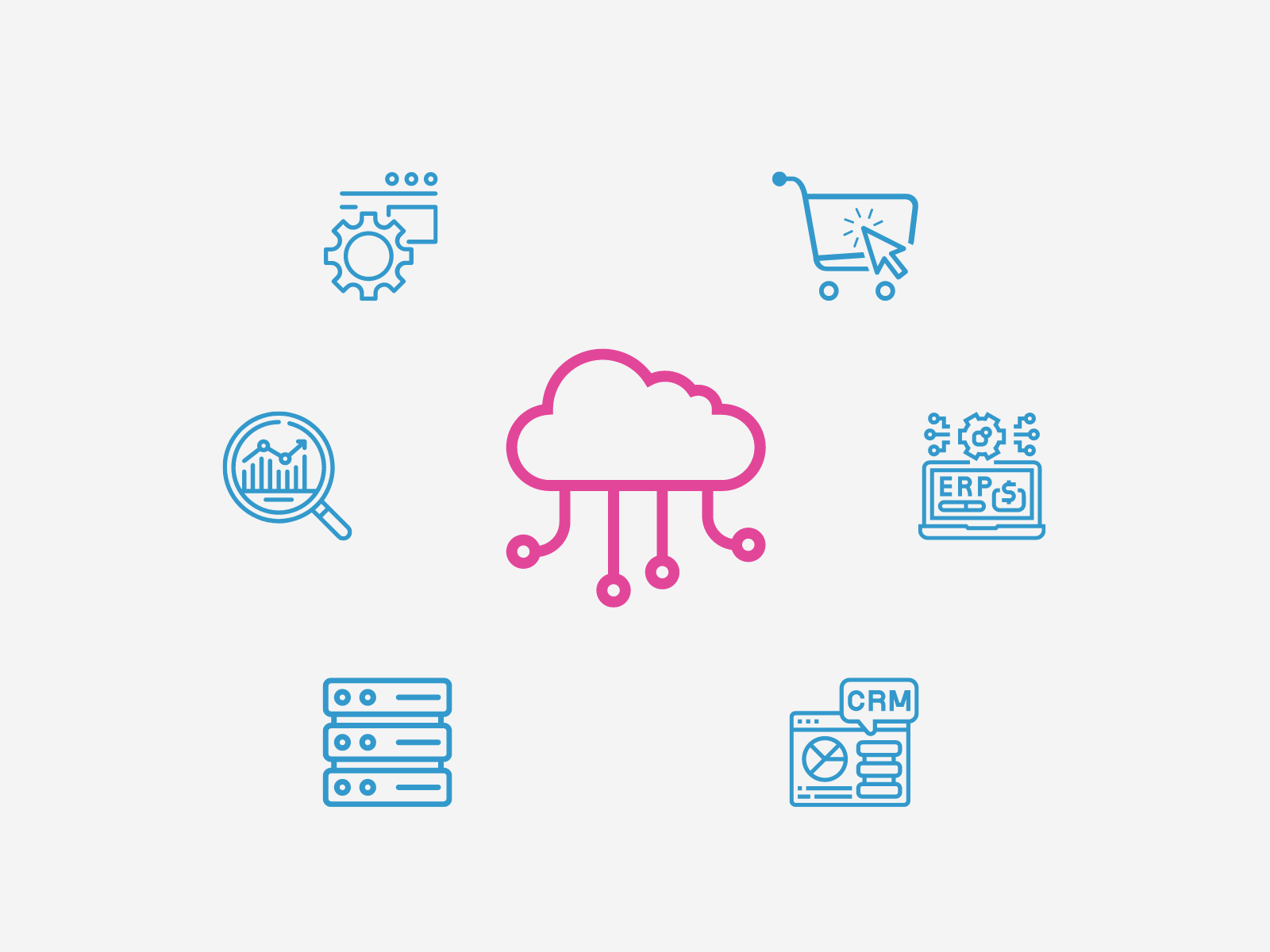 The challenges of eCommerce integration
Finding the right software solutions that meet the specific needs and goals of your online business and your customer base.
Dealing with incompatible or outdated eCommerce software applications and technologies.
Managing complex and costly software development and maintenance projects.
Ensuring data security and compliance with regulations and standards.
Avoiding data loss, errors, duplication, and inconsistency.
Handling scalability and performance issues as the business grows, ensuring the best online experience for complete customer satisfaction.
Ask the correct questions first:
As a B2B eCommerce agency, we have completed hundreds of software integration solutions over the last decade.
We take the time at the start to understand the current manual processes. This allows us to translate your actions into a ruleset that a computer programme can understand.
We challenge the current processes by asking "Why?" "what if?" and "What happens when? "
So your solution is capable of handling as many use cases and can do the most heavy lifting possible for you.
Instructions and process manuals
Diagrams of workflows
Field mappings
Screenshots and mockups
When it is clear to everybody what we want to achieve we can decide on a development route and build you the most scalable and future-proof integration to suit your needs.
I spent 30mins on the phone. It was immediately clear that Rixxo knew their stuff. They unravelled my integration issues and pointed me in the right direction, giving me three clear options to move forward. I can't thank you enough
Jill Fountain - Managing Director | Digitalab
Let's talk about a business software integrations
Business owners: your eCommerce integration method should match your plan, not the other way around
If you use a plugin that lacks common features, you may have to change your business processes, wasting time and money.
If you build a custom module without first knowing your business requirements, you may end up with an expensive and unnecessary solution that already exists elsewhere.
That's why you need an experienced team like Rixxo on your side.
We can help you determine the best, most affordable, and most maintainable way to integrate your software and find the right solution for your eCommerce business.
We'll show you the pros, cons, and costs of each option so you can make the best, most informed decision.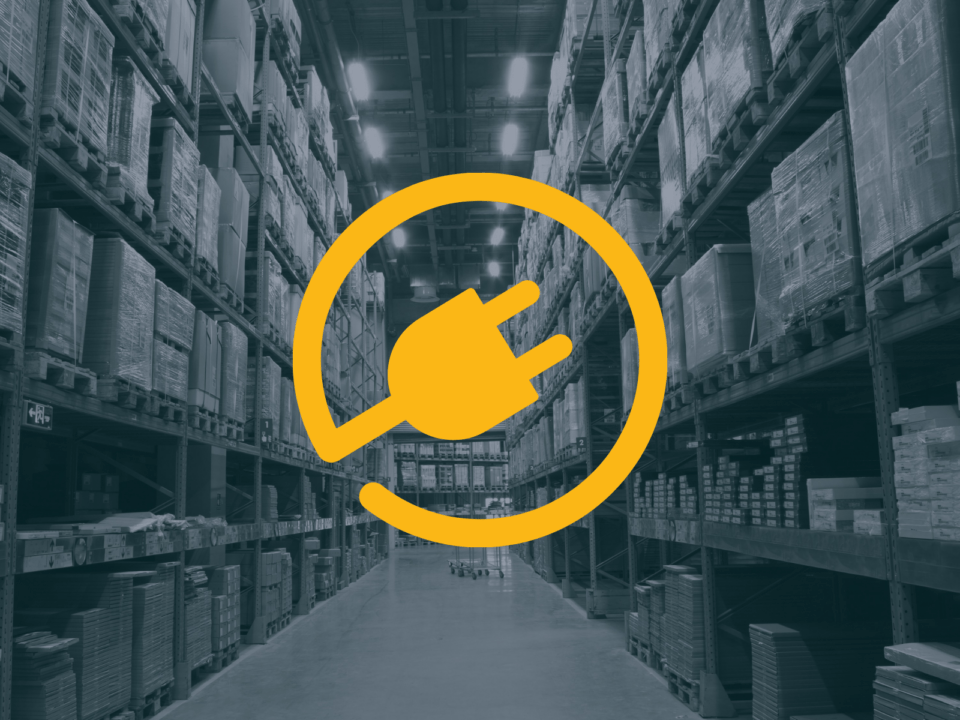 You may think that finding a pre-built integration package for your software is easy. But the truth is, there are too many options and too few solutions.
Most of the time, you end up with a plugin that:
Doesn't meet your business needs
Forces you to change your business
Does only a fraction of what you want
Off-the-shelf plugins are great for some eCommerce businesses, but not for all.
If there is a plugin that works for you, we'll tell you. You can either use it yourself or ask us to help you with the integration.
We only recommend this route for very specific cases.
You may need a custom integration if you have special software, security, legal, or process requirements.
Custom integrations can be affordable if planned well. You need to know how much time, money, and resources you can save and how soon you can get a return on your investment.
You also need to have a clear and detailed brief with clear rules for how it should work. Otherwise, you may end up with a "never-ending project" that costs you more than it benefits you.
In most cases, a better option is to use a combination of an off-the-shelf plugin and some custom development. This way, you can get the best of both worlds.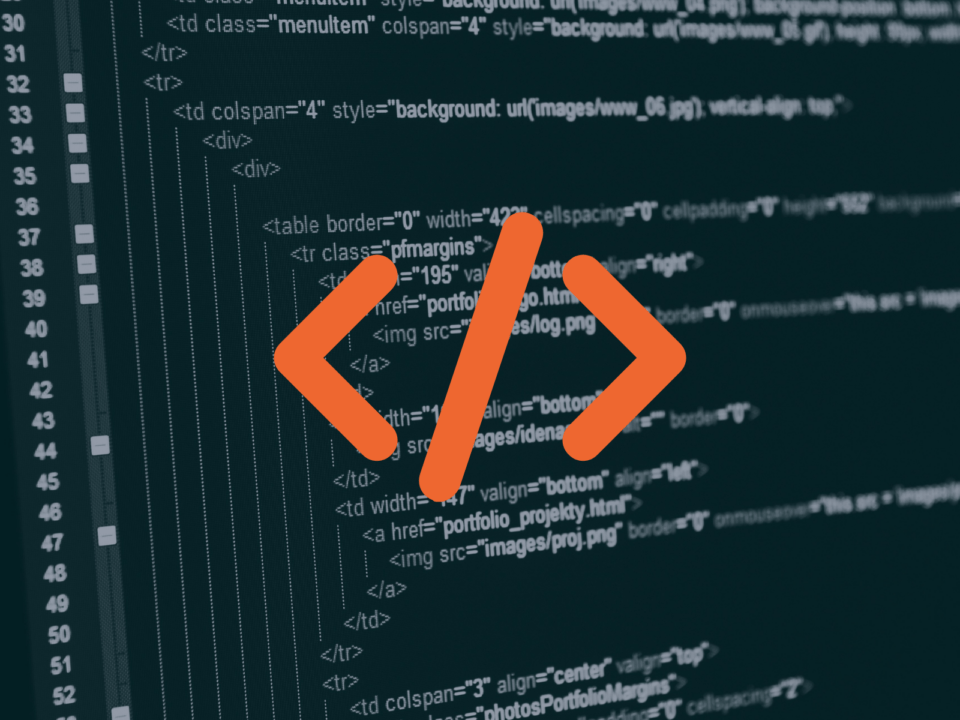 Let's talk about a business software integrations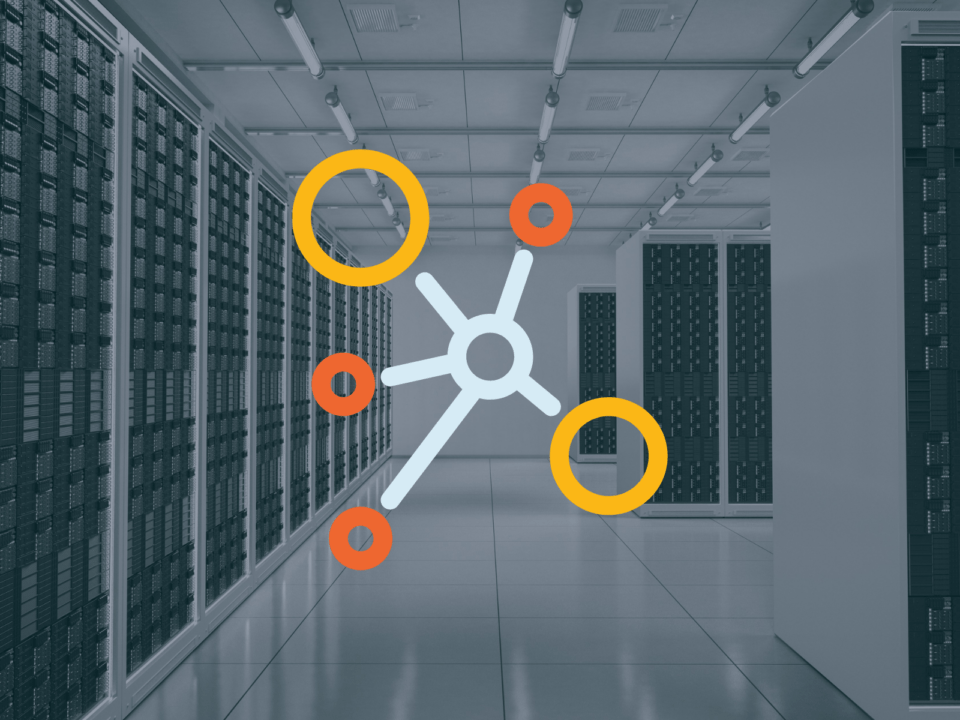 iPaaS means Integration Platform as a Service.
With iPaaS, you can spend less time worrying about IT and more time growing your business. The provider takes care of the platform and hosts it for you. It's like renting an extension instead of buying it.
They can be expensive and sometimes too much for what you need. But they can also help you get started faster. So you need to consider the benefits and the costs.
Zapier is a good example of iPaaS. Many small businesses can use it to do their integration with a few Zaps.
We can help you set it up quickly and easily - just contact us.
Route 4: customising a plugin
This is the most common route we use for integrations. And in our opinion provides the best of both worlds.
Most modern applications have an API that lets you move data in and out of the platform. If the API is clear, we can do the integration in a few days.
If there is a plugin that does most of what you need, we can extend its functionality instead of creating a new one.
This is usually the cheapest and fastest way to do an integration. But it depends on having a good plan and scope for how the integration should work.
We'll tell you early on which route we think is best for you.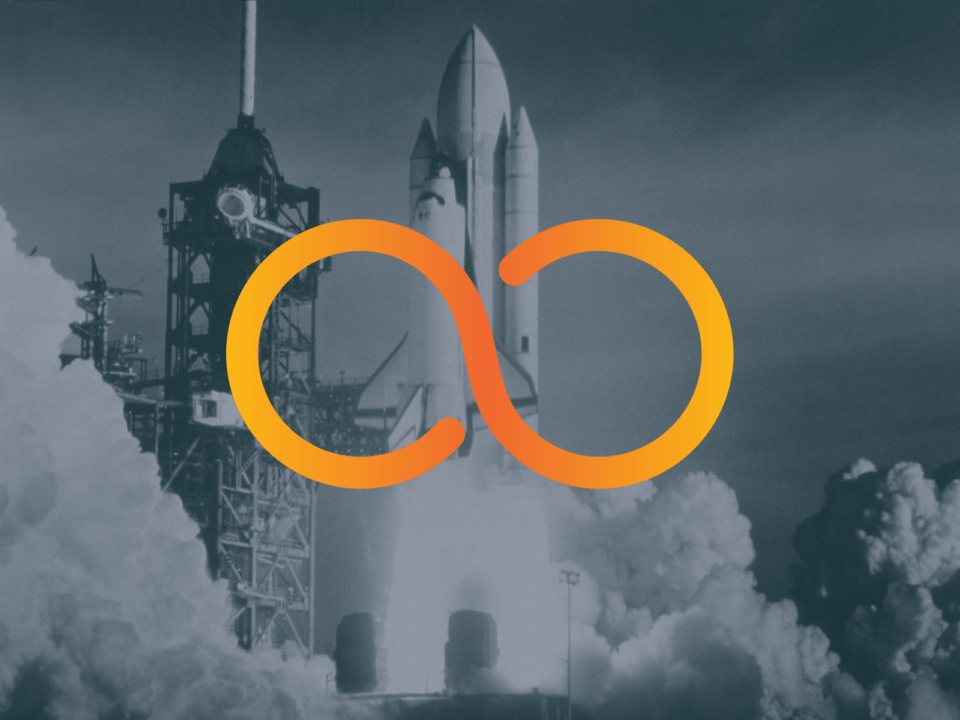 Everything we do is tailored specifically to your needs and goals. We love talking strategy and are always happy to jump on a call. There's zero pressure and absolutely no obligation to work with us.
I spent 30mins on the phone. It was immediately clear that Rixxo knew their stuff. They unravelled my integration issues and pointed me in the right direction, giving me three clear options to move forward. I can't thank you enough
Jill Fountain - Managing Director | Digitalab
Rixxo is a diverse agency of creative, technological and business professionals. We help our clients achieve outstanding results by captivating and inspiring their audiences. We foster a supportive, innovative and enjoyable work environment for creative talents.
To work at Rixxo you need a Belief in Better, to say "We" instead of "I", use your voice and own your opinions and work hard every day to become an expert in your field.
Every penny of a client's budget should be treated and spent as if your own money. Every day we strive to give more for less to our clients with honesty and transparency.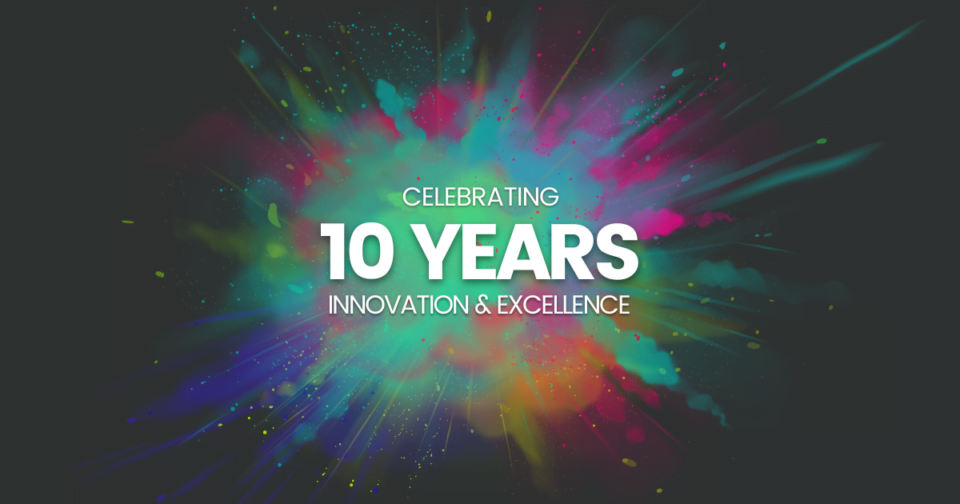 E-commerce integrations are a key part of any successful digital business. Integrating your e-commerce solution with other applications in your IT chain is the best way to ensure seamless communication, optimisation, and management over the entire experience.
With popular applications like customer relationship management (CRM) software, enterprise resource planning (ERP), and marketing tools for online stores, an integration will help reduce errors and create smooth operations.
Integrating systems enables merchants to access real-time data from their e-commerce platform, allowing them to track interactions with customers and monitor and optimise processes with ease. This helps automate multiple business processes from inventory, sales, accounting and more – all while improving customer satisfaction significantly.
With these crucial connections made between systems, not only can you better serve customers but also increase efficiency in supply chain management for sales across channels like social media or web stores. E-commerce integrations are essential for growing multi-channel businesses of any size and should be taken into consideration when selecting a shopping cart solution that fits your needs!
E-commerce integrations can be challenging due to legacy systems and data sources and targets. Legacy systems are old and hard to integrate without causing problems. Data sources and targets are many and varied, such as platforms, applications, databases, websites and files. Finding a solution that transfers information between them all requires careful planning and testing.
You'll understand why our clients trust us beyond being just an agency.