Fire Depot, one of the UK's leading fire safety specialist suppliers, are making a move into the ecommerce B2B space. With thousands of products to fit any safety requirements, they supply large and small organisations across the UK.
Fire Depot's main challenge was combining their current complicated infrastructure with a ecommerce site in a way that would not disrupt their existing sales operations and processes.
They needed a simple to use ecommerce site that would mirror their ordering processes, seamlessly transferring data between their customer management systems, accounting software, stock and products systems, as well as their warehouse delivery. 
The integration of these systems, tied to an attractive and customised Lumarix build, allows Fire Depot to deliver incredible service with a user friendly experience and effortless transactions.
To create a solid foundation for the project we used our Lumarix blueprint, which allowed us to meet many of Fire Depot's requirements before starting custom development.
Fire Depot produced a new design and branding, which was then applied to the Lumarix theme allowing for rapid customisation of the site and saving massive amounts of front-end development time.
We carefully aligned thousands of products with an Orderwise integration (ERP), allowing for a smooth transition with no disruption to Fire Depot's existing processes.
To achieve this we met extensively with the team at Fire Depot, developing an in-depth understanding of their business requirements, processes and products through our Foundations' process.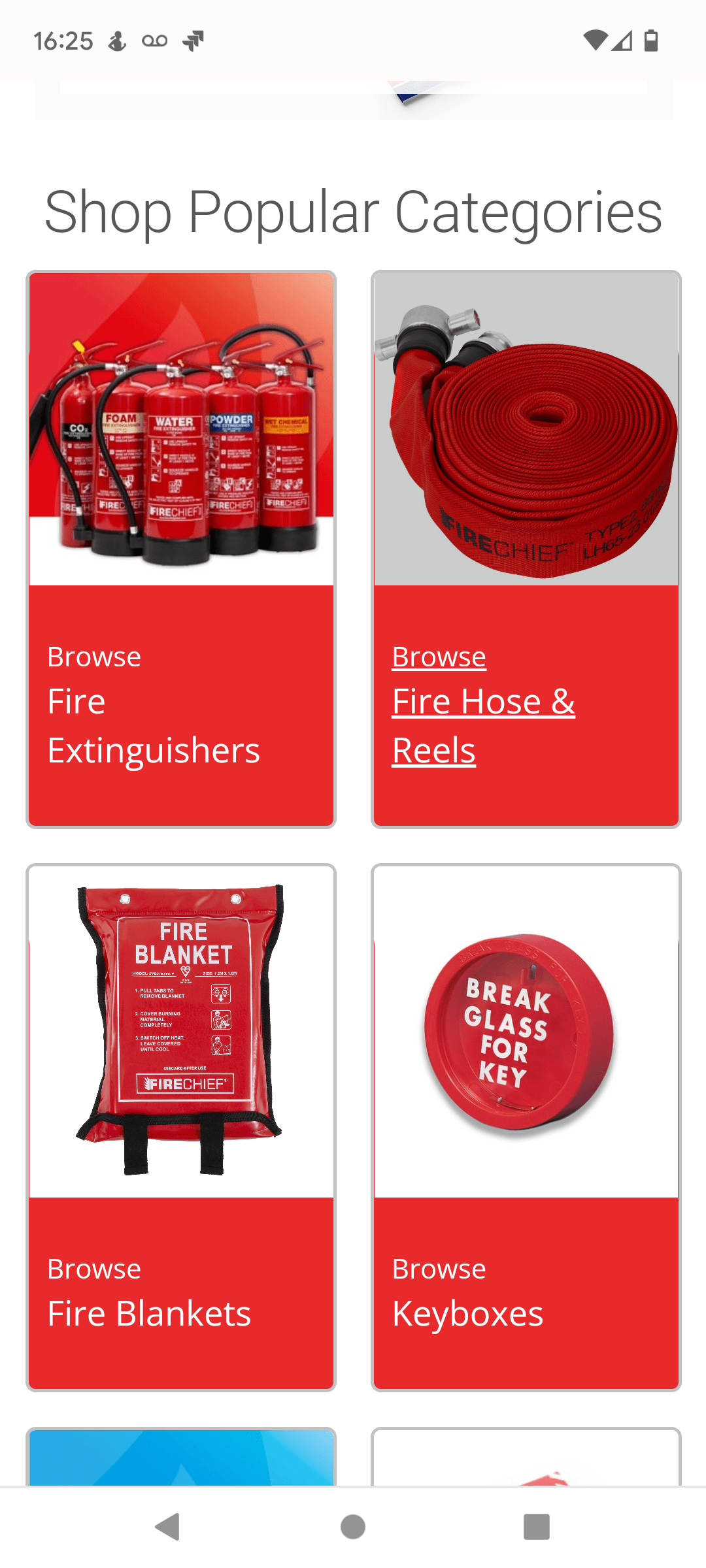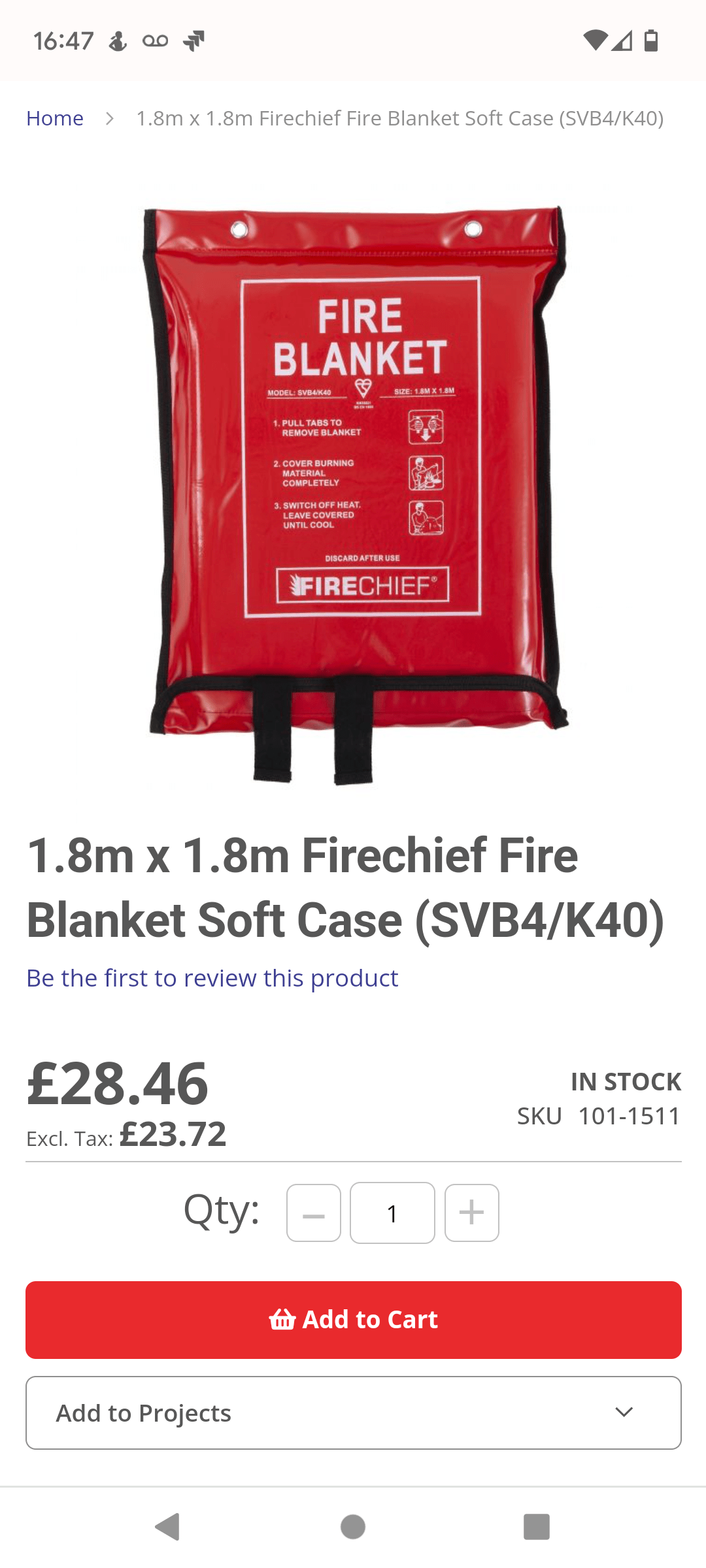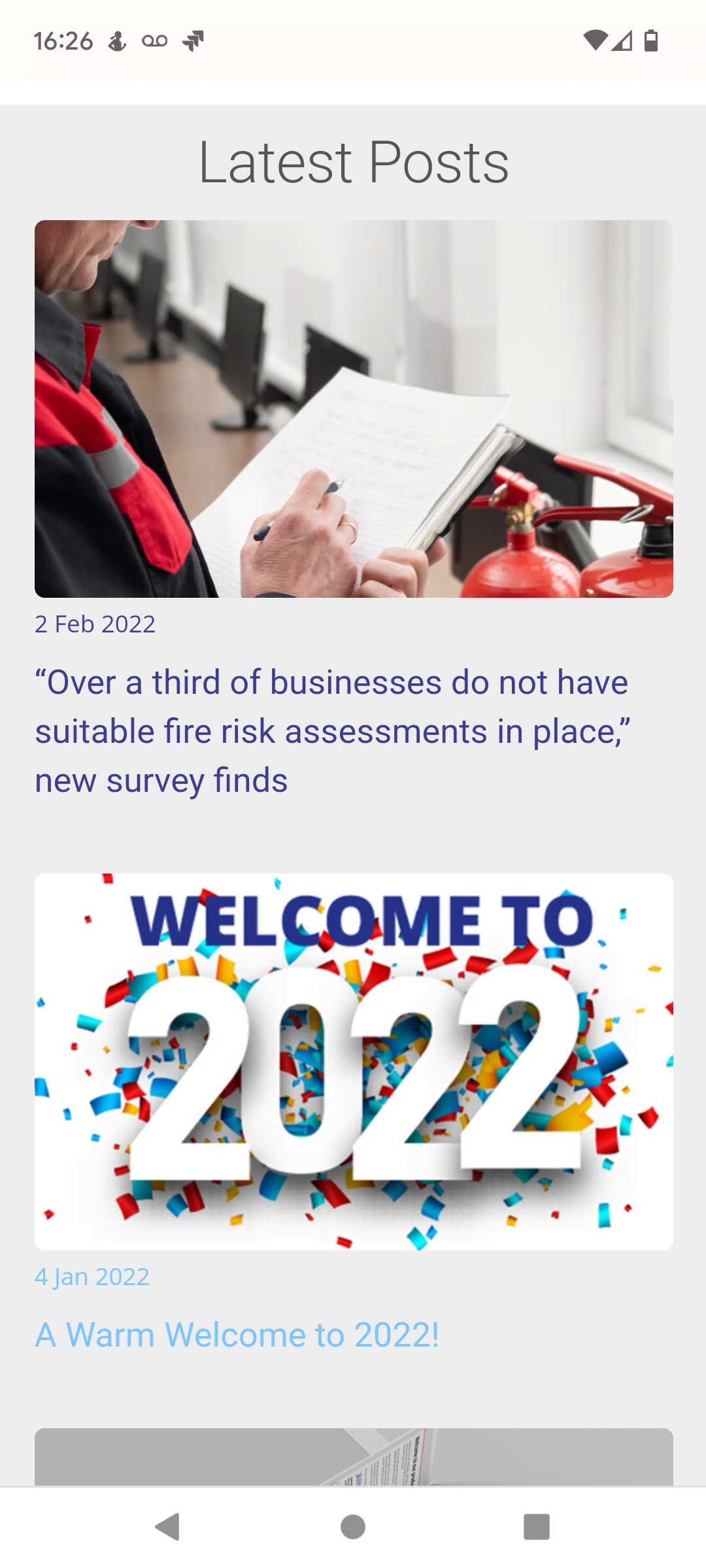 Responsive
Mobile design for retail
Whilst the majority of trade and B2B sales are still seen mainly on desktops, analytics show a rising number of users coming from mobile devices.
With circa £250bn of retail now carried out on mobile devices, Lumarix quickly delivers a responsive mobile-ready layout.
Designing for Mobile, Tablet and Desktop can divide your budgets. By using Lumarix's fallback and optimised mobile patterns our clients can move much faster to a functional site across multiple screen sizes whilst retaining the budget to spend on other enhancements or automation.
Additional features pictured:
Integrated WordPress blog
Category pages
Orderwise and Hubspot integrations
A large organisation requires powerful customer and resource management systems to handle all aspects of its operations. We provided the ability to integrate:
Orders 
Stock
Customers
Companies
Quotes
Deals
Products
Credit
Payments
This integration ensures that both systems are always up to date with the latest information. 
Giving the Client Control
Using the Lumarix theme as a base, we have created a simple design that allows Fire Depot to give customers an easy, attractive browsing experience.
A common issue with eCommerce sites is the need for developers to make simple changes, such as content within a site. Lumarix allows the client more control, giving them the ability to make changes as they please, without external assistance.
What can the client control in Fire Depot?
All static pages
All CTA blocks and banners
Blog design and content
FAQS
Footer
Menu
Category page design
Payment methods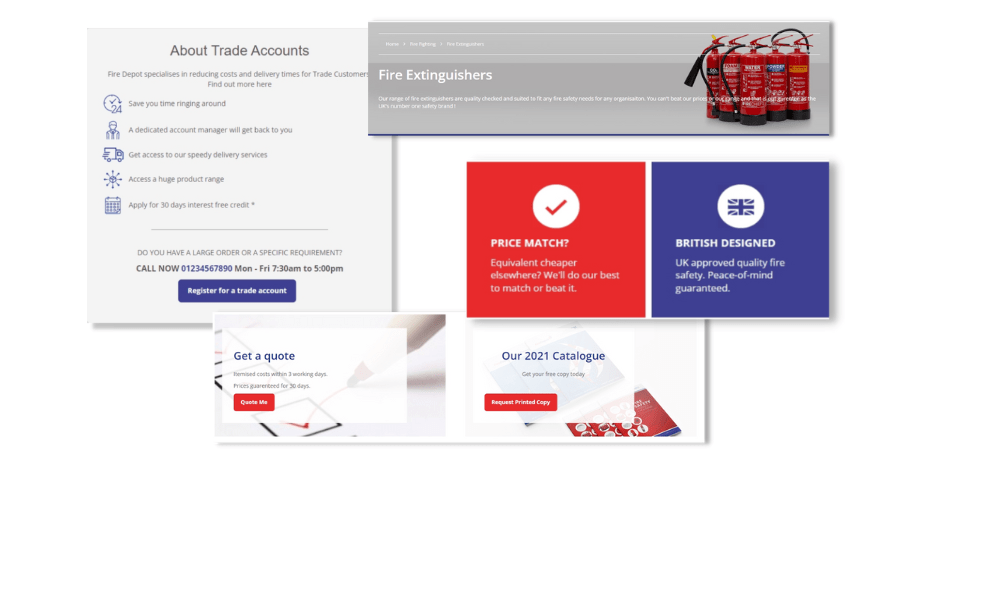 Lumarix
A drag and drop editor with easy to use banner marketing
Lumarix focuses on incredibly easy content creation, with everything on the home page made with a drag-and-drop editor. We put the power in the hands of the client, including promo banners and cms blocks across the site.
Tip: Scroll through the screenshot to see more
Payment control in the clients hands
Following our ethos of putting the power in the customer hand's, we partnered with Adyen for this build, to allow a customisable payment experience.
The Adyen payment gateway is fully personalized and it's possible to configure multiple payment gateways, making this one of the most flexible payment gateway configurations available today. 
This allowed Fire Depot to choose the payment methods they want, without the need for further development time!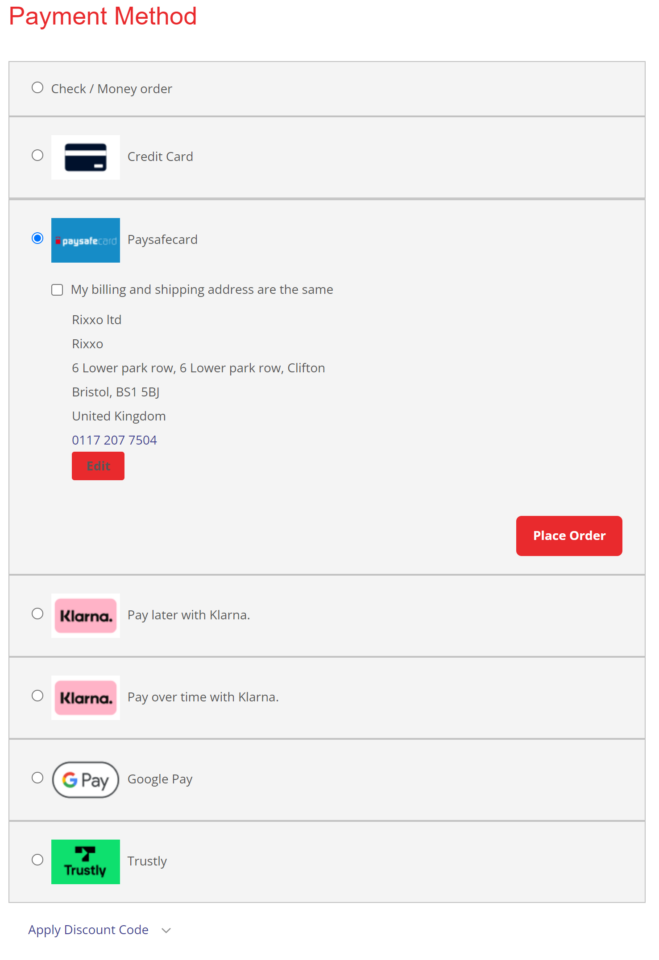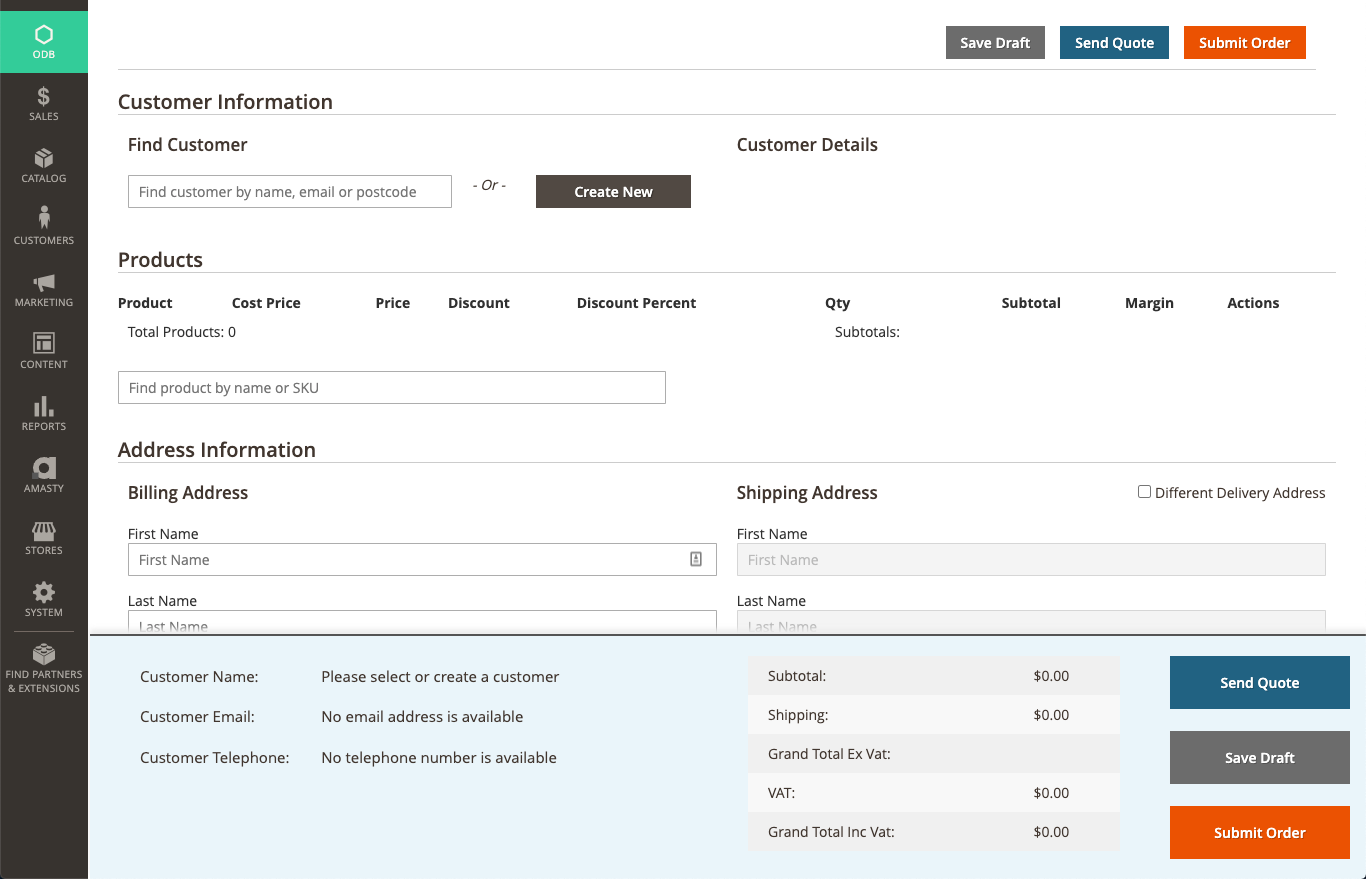 Rixxo's Order Dashboard(ODB)
The best way to take MOTO orders
While moving to eCommerce opens up new opportunities, mail, email & telephone order sales still represent a significant volume of sales. For this, we have included our powerful ODB module.
ODB allows sales staff to process orders rapidly and easily, all from one single order form page. 
For companies taking large volumes of orders by phone or email, ODB is the perfect bridge between telesales and eCommerce, allowing sales agents to stay consistent with the online ordering process and information flow. Adding the flexibility required for custom quotes, products, prices and delivery.
ODB gives the user the power to save and recall orders, and send them as quotes which users can use to check out on the website.
To see the full list of available features see our ODB info page. 
Tech, Platform & Solutions
User specific pricing
User specific catalogue
White label customisation
Company and credit solution
WordPress blog integration
Matrix delivery customisation
Pricing restriction customisation
An MVP as feature rich as possible to launch a startup

Lumarix provides a collection of day-to-day tools that are ready to use and can be styled quickly and efficiently keeping the cost of a project down.

CRM, ERP and warehouse Integrations

Firedepot can continue to work efficiently with smooth transitions of information across all systems.

ODB

Rixxo's powerful MOTO order dashboard