We were tasked with revamping Greybox Studio's website so it matched their cutting edge and professional work. It needed to be sleek, creative, user-friendly and functional, and like all good B2B website design, it needed to bring in leads.
We also needed to devise a campaign to get them more of the right site visitors and bring in more leads. When Greybox came to us, they didn't know what direction they wanted this campaign to take. We needed to fully understand their company, their clients, and what they needed to bring the right people in. We then had to design and implement this campaign for them within a short time frame. 
We began with our Foundations process, which kicks off all of our B2B Website design projects. Through this we worked with Greybox, facilitating a series of workshops that helped us to fully and deeply understand who they were and what they needed. Once we were familiar with this, we identified what needed to be done. 
To update Greybox's online presence and create a targeted campaign, we revamped their whole site using WordPress. We used SEO techniques to make sure their site was fully optomised for attracting exactly the right people. 
Then we put together a short paid ad campaign which linked to a unique landing page specifically tailored around Greybox's ideal clients. 
Greybox are one of the country's leading photography studios. They work with a number of different brands from Fashion photography, food and FMCG, including clients like Matalan and Joules. 
When they came to us, Greybox website had been largely left to its own devices. Untended and in need of an update, Greybox wanted a new site, and to launch their first ever digital campaign to increase B2B lead generation.
To start with, we undertook research with Greybox (as laid out in our Foundations approach) to really understand who they were, what they needed, their clientele and what successes and failures they'd had in the past.
Through that workshop process we identified the key issues and how to solve them. We agreed on a combined effort of SEO work with a new website design, and to launch a focused supporting advertising campaign using the full suite of Google Adwords.
A New Landing page
More than just a pretty face
As a creative studio, Greybox's landing page needed to make an impression. We made the most of their stunning photography to give the page wow factor, while focusing on their USPs for the copy. We wanted short but impactful text that got across the message fast. 
Focusing on our desired goal, we emphasised the CTA to book a shoot to drive conversions. We also optimised the URL for relevant keywords that were bringing in traffic for their business.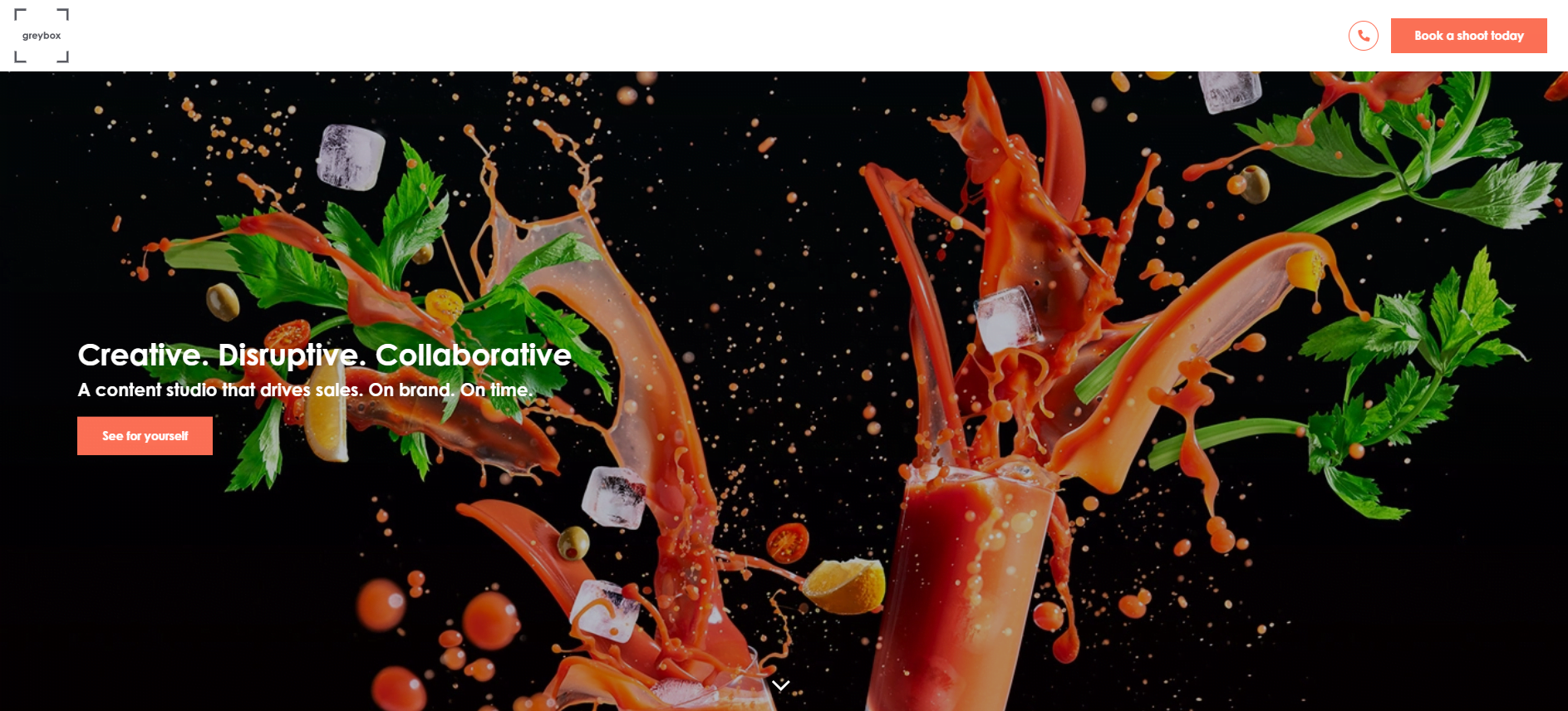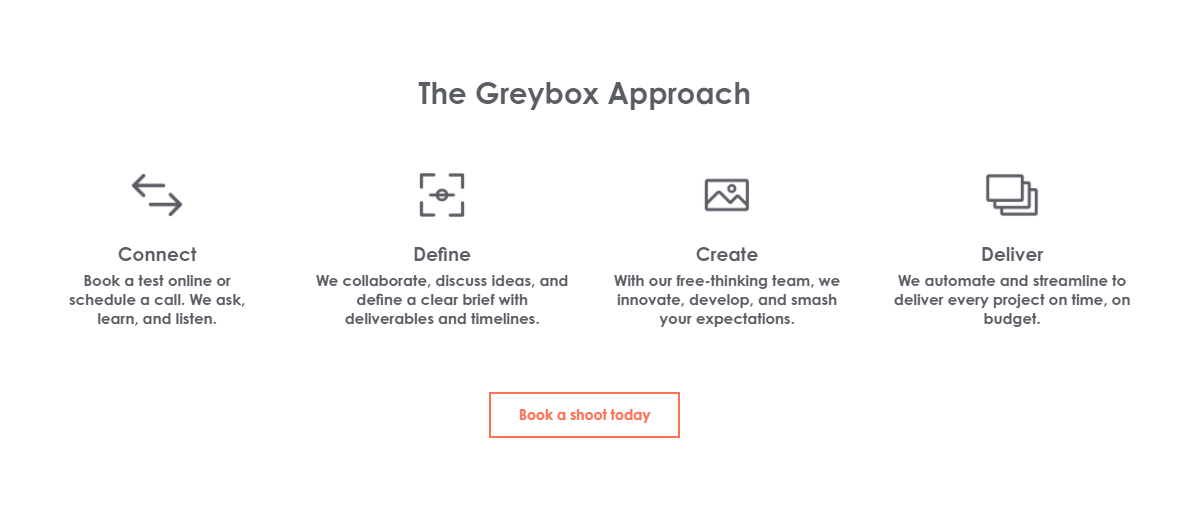 Refine, refine, refine
A Neuromarketing Approach to b2b Website Design
As part of our Foundations process, we workshopped with Greybox to work out exactly why their clients love them and why their business model works. Then we refined this into a simple, easy to follow 'Approach' that potential clients could quickly read, digest and get on board with.
Illustrating this was part of the landing page, but it also helped inform sales discussions and overall brand messaging. 
Using neuromarketing, we thought carefully about what images and messaging to put into this campaign to entice and persuade potential customers, focusing on their four key product areas. These choices informed buying journeys by quickly and effectively displaying the key messages of Greybox's branding. 
What you don't see
Working behind the scenes
Once a potential customer had entered their details in the online form, they are automatically added to Hubspot.
During this process we worked with Greybox to configure their Hubspot CRM in a more efficient way. This included creation of some simple but effective automated mailing sequences to improve the conversion rate from lead to paying client. 
Success = Output
A good B2B website design will keep users interested. One of the most signficant wins was the decrease in bounce rate, as we had more traffic coming to the site from more of the right people. This lead to a considerable increase in booking clients, meaning Greybox could hire a new staff member on the back of the campaign's success. 
Tech, Platform & Solutions
These are the key technologies, platforms and solutions we used for Greybox.
We chose these as they were the tools which best suited Greybox and their needs.
If you want help with any of these platforms or technologies don't hesitate to get in touch.
WordPress

This B2B website design and build was undertaken using WordPress as per Greybox's preference, as an easy to use and affordable solution. 

Hubspot

Hubspot integrations were used for online interest and booking forms, CRM management and automated email tracks to prospective clients. 

Google Ads

We used the full capabilities of Google Ads to create a highly targeted paid ad campaign around key search terms. 

Google My Business & Google Search Console

We used the SEO, keyword search and meta-data controls provided by Google My Business and Google Search Console to find the best key words to target and optomise Greybox site for them.