We planned and implemented Bell Group's first ever digital marketing campaign.
We first consulted on the creative (video, images and copy) to ensure we were reaching the right people with the right message. Using the NUDGE Framework theory, we then created and executed a full media plan encompassing Facebook, Instagram and Google Adwords, to reach audiences that were both already looking for a new job and those who were passive.
Bell Group is one of the UK's largest painting and decorating contractors with over 30 branches covering every corner of the country.
Bell Group pride themselves on providing best in class service, with a focus on providing a tailored service to the commercial and local authority sectors.  Over the last 30 years the business has grown massively and continues to strive to become the market leader in its field
As a service business, Bell Group relies on having the right staff numbers to fulfill its contracts and deliver expected growth. 
The campaign was crucial to the near future of the business. Creating 300 new positions equates to over £7,500,000 in annual salaries. Using a recruitment agency would have cost over £1m in fees. End-to-end, the digital campaign cost less than 5% of this and delivered over 1500 qualified candidates in less than three months.
Strategic Consultancy
Tradesman Extraordinaire
Introducing John Miller – Tradesman Extraordinaire. With UK employment at the joint-highest since records began in 1971, we needed to focus on creating content that would grab the attention of the target audience in a number of formats. Alongside our creative partner Flamingo Punk, the creative concept was based around "John Miller" a comedic personification of a tradesman. A long-form hero video was created with dozens of cut downs and images to deliver our message quickly via a number of channels. The videos sparked hundreds of shares and comments due to its tongue in cheek nature – exactly as we desired.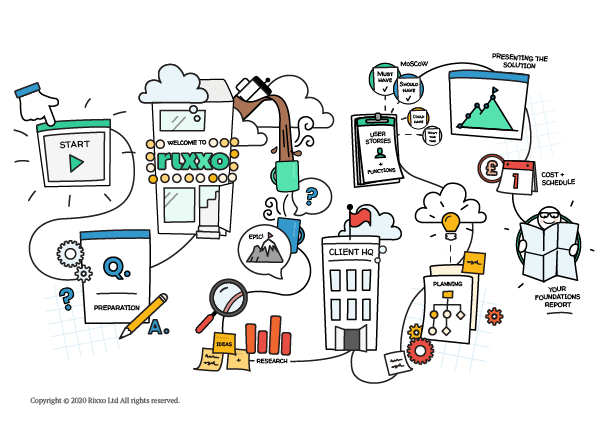 Foundations
Media Planning: Getting Geeky
At the heart of every great digital campaign is a media plan. Our plan was based around the NUDGE framework and encompassed our key channels: Google, Youtube, Facebook and Instagram.
The NUDGE framework is a behavioral science theory used to drive better results from advertising and action from our audience. The easy to follow plan allowed all stakeholders to produce assets in the correct formats and understand each step of the campaign easily.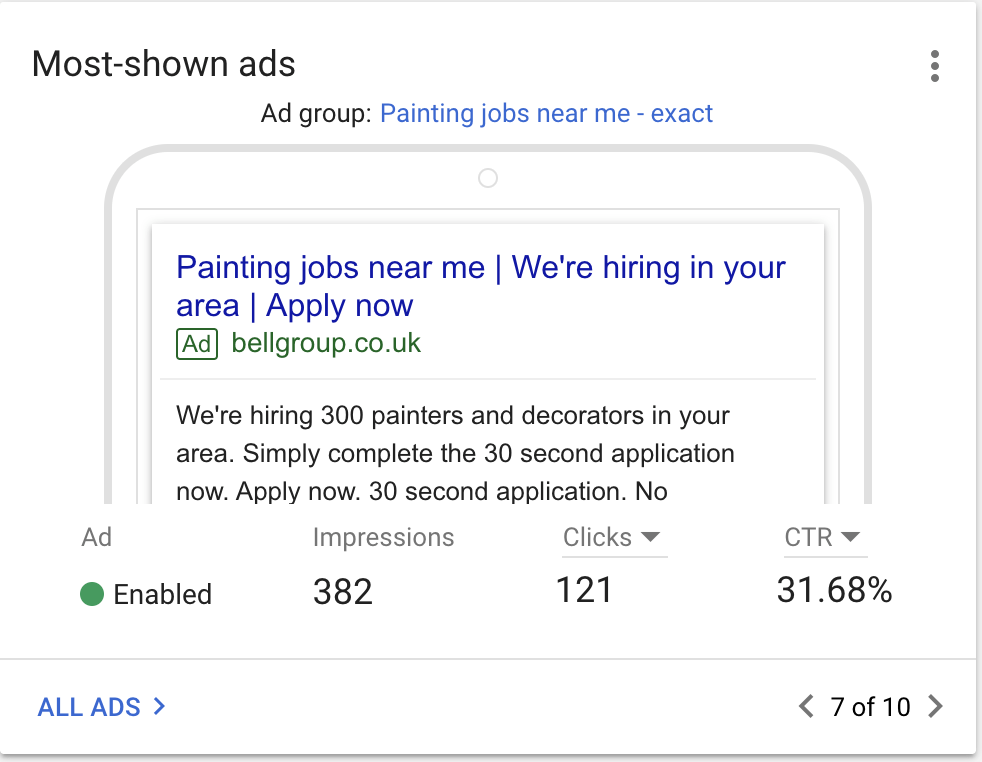 Paid Search Advertising
Google Adwords For Job Seekers
Our research and forecasts showed there was an active market of job seekers looking for painting and decorating roles around the UK. We reached these people with a number of text and image led ads across the Google Adwords ecosystem.
We tailored copy for an intent based audience with a focus on mobile users.  Making the ads stand out from competitors and creating a seamless application process yielded a third of the applicants with an unbeatable cost-per-application .
Social Media
Where The Magic Happened
Facebook and Instagram delivered over 1000 applicants in just 8 weeks. Through building out robust personas in the planning stage and harnessing the "lookalike audiences feature" we were able to create highly targeted audiences to reach a fraction of the cost vs traditional methods.
Once live, our specialist paid advertising managers closely monitored and optimised the campaign to ensure a balanced number of applications in each region.