Get in touch if you'd like to make your own Fruit Machine App.
Create an interactive way of providing an Instant Win to a competition entrant. Typically draws are carried out by email but conversion rates are higher if there is something to be won immediately.
We created a multi-purpose app that can be used as a theme for a Wyng Instant Win campaign or as its own overlay on almost any other website.
The instant prize tool has a rate limiter and can provide a certain number of wins in a time period, distribute prize types and send notifications.
We built everything mobile responsive to ensure maximum usage.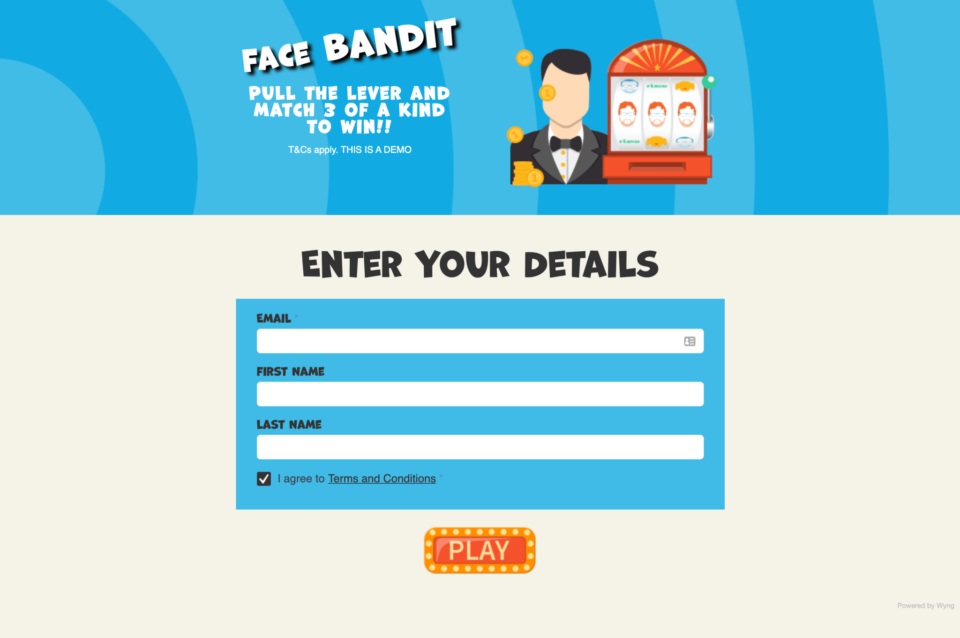 Neurological reward systems
Why it works
Just like with our scratch card app and spin & win app there is a science behind this. When a person receives positive feedback in some manner small amounts of Mesolimbic dopamine (DA) are released. The tiny micro doses of this endorphine when enjoying a digital experience are mildly addictive and we seek to find more of that positive feedback in our interactions.
Add to this the small amounts of adrenaline that are released as the suspense builds during the reveal and the whole experience of slowly revealing your win message becomes wholly enjoyable.
Paper scratch card manufacturers, designers and games companies have known this for some time. It has only been in the last few years that we have started to create digital games with such a tactile approach.
The very first slot machines were based on poker and contained playing cards attached to drums. There were over 50 cards and the massive amount of combinations needed to determine an automatic payout were way to high. Over time the number of drums and cards were reduced to allow the machine to work autonomously within a venue.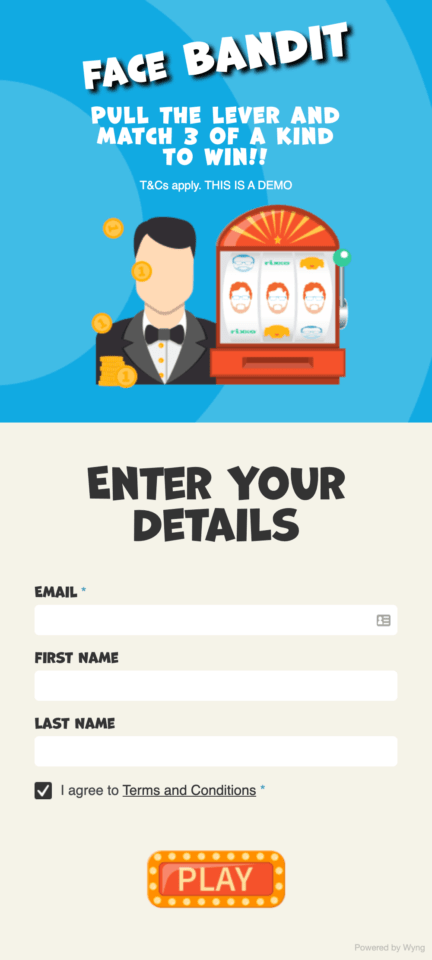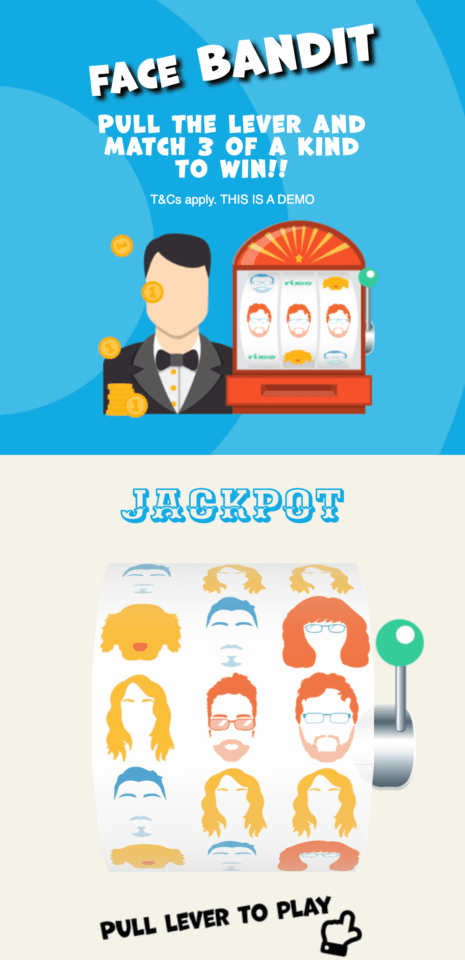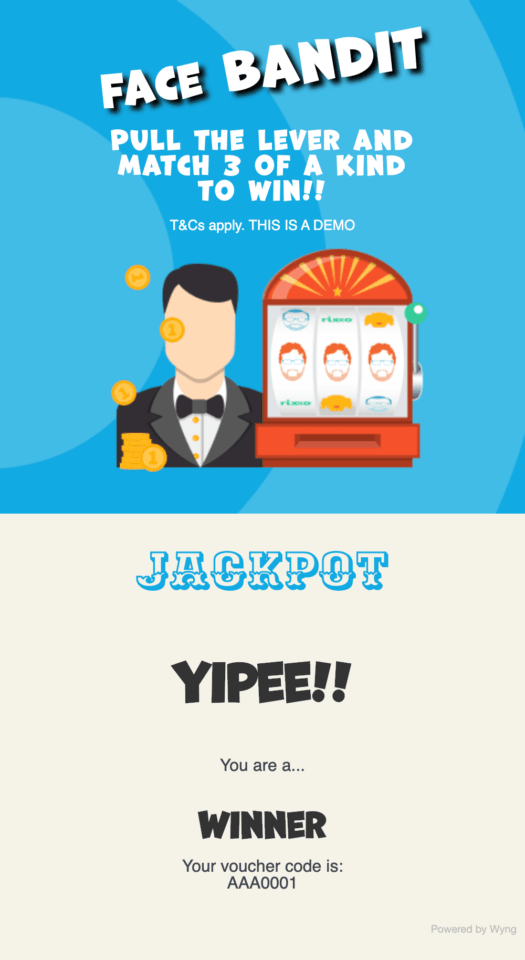 Customisable:
Use any icons you like
If you're thinking of running a giveaway or instant win campaign why not make it a little more engaging with a fruit machine. The basic mechanism of instant win has already determined the winner or loser at random in the background. Adding the overlay and a layer of interaction makes receiving the price or voucher code more exciting for your users.
You can customise the tiles on the wheels to be whatever images you like and can also select which image is the winner. Or you can just leave the system to choose winner  / loser based on if the row matches or not.
The campaign was initially built to support the Wyng Instant Win campaign type but could just as easily be applied to any element as an overlay and fade out once completed.
We're particularly proud of the speed of the final few rotations as it slowly ticks over and holds the suspense.