Shaquille O'Neal is widely renowned as one of the greatest basketball players of all time. After his retirement, he has gone on to maintain his celebrity status with an illustrious career in entertainment releasing rap albums, appearing in numerous movies and television programmes.
Alongside American tv network TNT, Shaq will be releasing a brand new docuseries Shaq Life to offer unprecedented access to all the goings on in Shaq's day-to-life.
Primarily TNT and Shaq wanted to give the chance for fans to be involved in the upcoming series, whilst also giving fledgling creatives a chance to show their skills using one of the most recognisable faces in sports.
The campaign picked up numerous pieces of press coverage across North America and Europe which served to boost the profile of both the campaign and upcoming series simultaneously.
Wyng
Custom Micro Experience
Using our partnership with the platform provider, Wyng, we built a custom micro experience to promote the content, series and allow users to submit videos.
The User Generated Content campaign invited fans to submit their own animations set to one of a number of Shaq's narrated stories downloadable from the campaign microsite. The winning "ShaqToons" will then be featured as part of the upcoming series and the creator will bag a cool $10,000.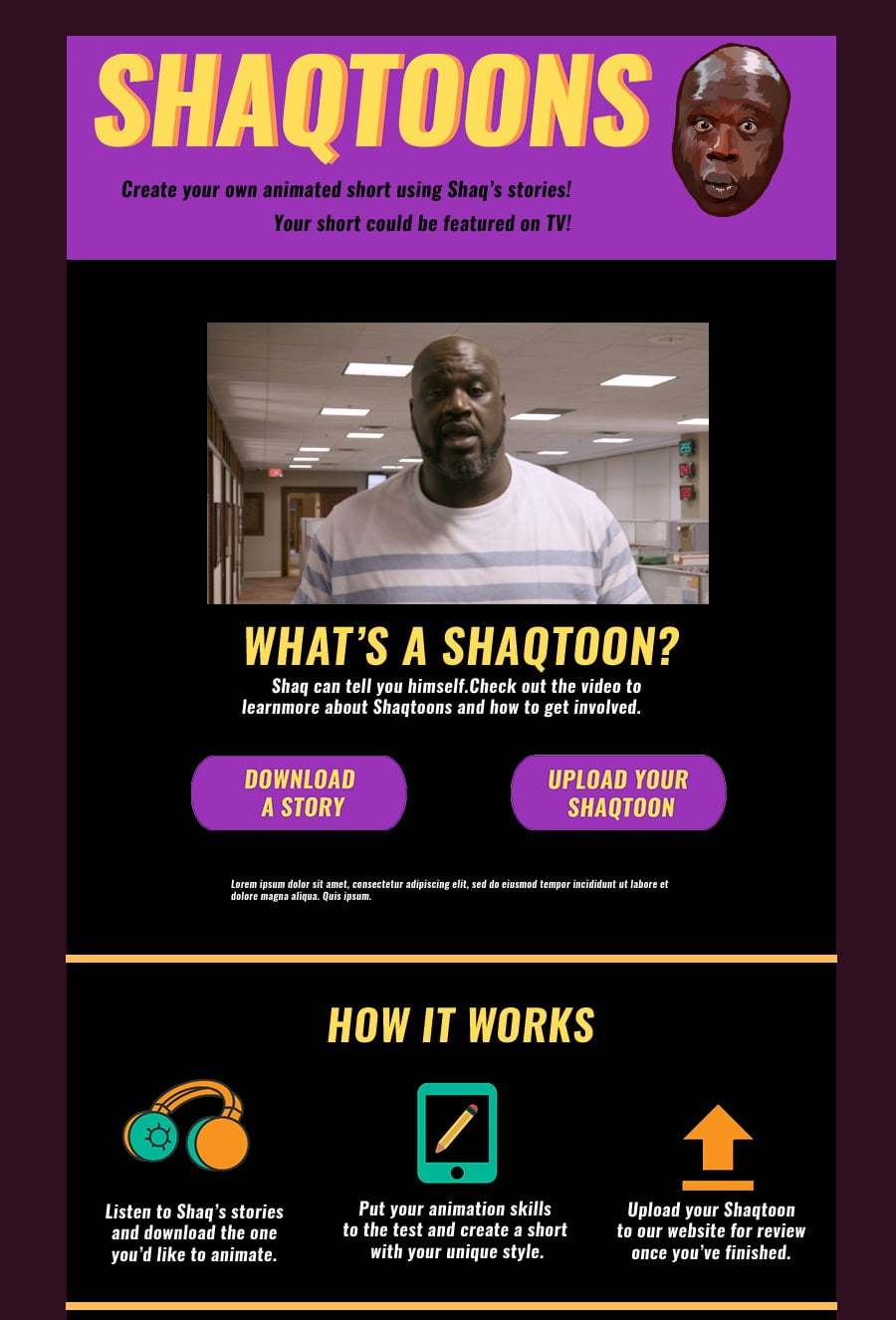 TM & © 2018 Turner Broadcasting System, Inc. A WarnerMedia Company. All Rights Reserved. TBS.com is a part of Turner Entertailment Digital which is a part of Bleacher Report/Turner Sports Network