The Best Payment Gateways for Magento 2 (updated for 2022)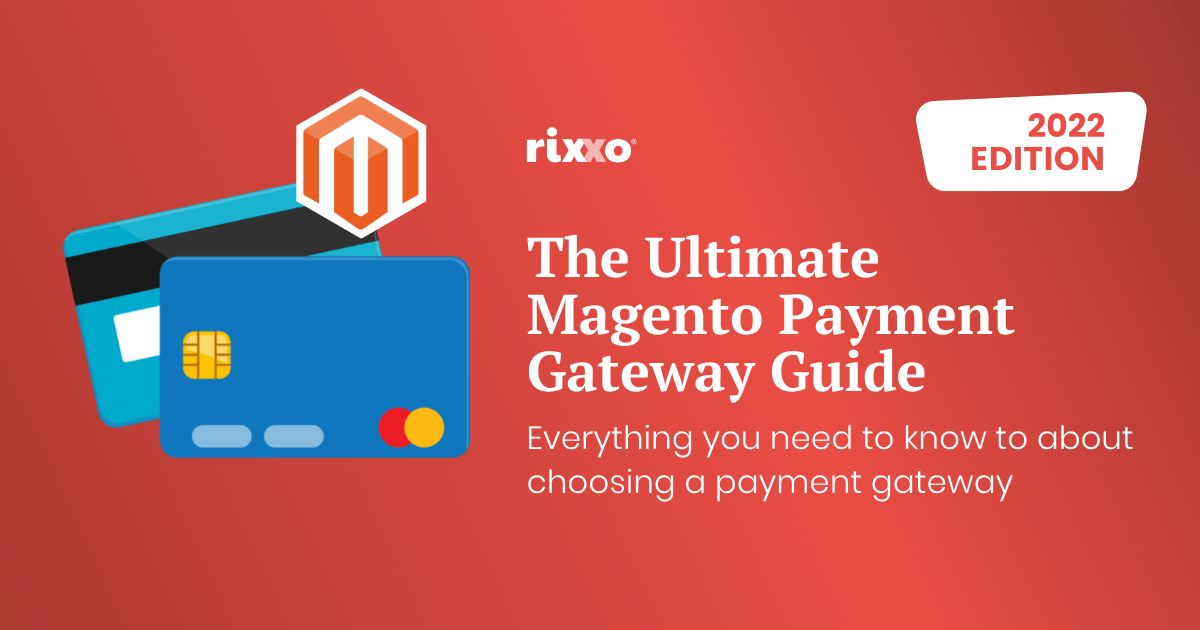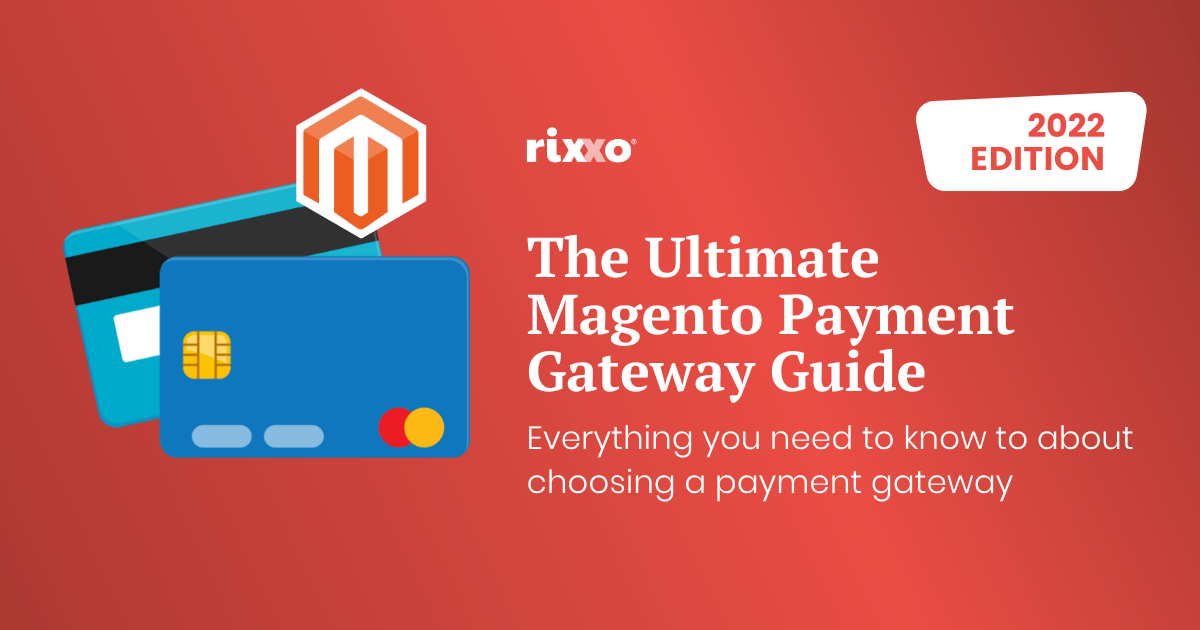 There is such a large number of payment providers, merchants and aggregators on the market, that choosing the right payment gateway for your Magento 2 store isn't easy. Before we look into the best options for your store, it is important to understand how people like and want to pay for goods & services online.
Globally shoppers prefer to use eWallets (like Paypal or ApplePay) – 33%, followed by credit cards (23%) and debit cards (12%) (Worldpay Global Payments Report).
By the end of 2019, nearly 2.1 billion consumers will use an eWallet to either make a payment or send money (Paypers Payment Methods Report).
"Buy now, pay later" services such as Klarna, ClearPay and LayBuy have over 7 million UK customers (BBC Business News).
Now we know the statistics, let's make it as easy as possible for people to buy. One in six checkout abandonments is caused by payment gateway issues, so it's important we choose the right one for your Magento 2 store.
By using a payment gateway merchants can stay secure, protecting their customers and themselves from the highest risk element of the purchase process, and reducing fraud and theft.
List of providers
The list of Magento payment gateways, merchants & extensions for Magento & Adobe Commerce featured in this article.
Provider
Type
Ext. / Core
Cards
PayPal
Wallets
Subscriptions
BNPL
Adyen
Merchant
Gateway
Extension
✔︎
✔︎
✔︎
✔︎
Opayo
Gateway
Extension
✔︎
✔︎
Braintree
Merchant
Gateway
Core
✔︎
✔︎
✔︎
✔︎
PayPal
Merchant
Gateway
Wallet
Core
✔︎
✔︎
✔︎
✔︎
Klarna
Merchant
Gateway
BNPL
Extension
✔︎
✔︎
Amazon Pay
Wallet
Extension
✔︎
Hokodo
BNPL
Extension
✔︎
Stripe
Merchant
Gateway
Extension
✔︎
✔︎
✔︎
Adobe Payment Services
Gateway
✔︎
✔︎
✔︎
✔︎
✔︎
Payment Gateway FAQs
What is a payment gateway?
An eCommerce payment gateway is simply explained as a secure piece of 3rd party software that administers the payment within your Magento 2 store's software. A payment gateway communicates between your store and your payment processor, who later receives the money from your customer. The payment(s) are then sent securely to a merchant after the appropriate checks are made.
By using a payment gateway merchants can stay secure, protecting their customers and themselves from the highest risk element of the purchase process, and reducing fraud and theft.
How do payment gateways work? 
Ecommerce payments use closed functions to safely check, authorise and transmit sensitive personal data. 
The process starts when your Magento 2 store sends the value of a customer's basket along with the card information entered during the final stage of the checkout page. Once the information is submitted, your Magento store will automatically encode and transmit the details.
These payment details are then securely received by our payment processor and a request is in turn sent to the issuing bank to authenticate the transaction. The payment is either approved or declined based upon the customer's available balance (and other security factors) and the decision is returned to the payment processor. Finally, the process is completed when the Magento store gets the final approval and you and your customer are made aware that the payment has gone through (or not).
The payment from your customer is collected by your processor and sent to you based on the payment gateway provider's terms. This can vary from mere minutes to 21 days.
What payment gateway does Magento use?
Magento is capable of using any payment gateway in theory. You will find most payment gateways for Magento have an extension that helps to implement the product.
Adobe who owns Magento and Adobe Commerce bundles Paypal and Braintree (who are owned by PayPal) into the core code. However in version 2.4.5 pretty much all of the other providers were moved out of the core and into the Commerce Marketplace.
Can I have more than one payment gateway in Magento
Yes, you can. You can use the Sales > Payment Method configuration page to set up as many payment providers as you choose.
You can, with some further development, control the visibility of payment options by such things as Customer Groups, order value, basket contents, and shipping or billing locations.
It is also possible in Magento to have different payment providers per Website, or Store giving you even greater control.
What is the difference between a gateway and merchant account?
As a merchant, you need a special account for processing customer payments – this is called a merchant account. Your payment gateway will take the funds from your customer's account and deposit them into your merchant account. Once the funds are in your merchant account, they will usually be transferred into your business account.
Payment gateways are the electronic equivalents of cash registers at your store: they help you accept payments for your products and services, but don't provide the funds for your business. Your merchant account functions as a holding account, where funds from online transactions come first before being deposited into your regular bank account.
Some payment providers are both gateway and merchants.
What is BNPL in eCommerce
BNPL stands for Buy Now Pay Later. With "buy now, pay later" financing, consumers can purchase items and defer payment until a later date. This type of short-term financing is typically structured as an instalment plan, involving consumers, financiers, and merchants.
How does buy now, pay later work in B2B?
As a buyer, you can shop as usual on the supplier's website by adding items to your basket. At checkout, you will be given the option to use BNPL alongside other payment methods, such as immediate card payment. By ordering your items in this way, you don't have to pay right away (you may be able to choose to pay in 30 or 60 days, or in three smaller payments, for example).
Usually, in the B2B ecosystem, you would extend this credit yourself to your client and manage credit limits.
With a BNPL payment option, the risk is assumed by the Payment Service Provider (PSP). You are paid immediately minus a commission and your client repays the PSP. It's a little bit like factoring in invoices.
Does Magento have Apple Pay?
Yes, in a way. Braintree and Payment Services. Both of which are core features that allow Apple Pay. You'll just need an account with either of these. If not, you can add your own gateway and extension that supports Apple Pay.
According to Adobe "Apple Pay is now available to all merchants running deployments with Payment Services enabled. This payment method does not require shoppers to enter their credit or debit card details. Apple Pay is available on the product details page, mini cart, shopping cart, and checkout workflow. Merchants can toggle on this feature."
What is Magento Payment Services?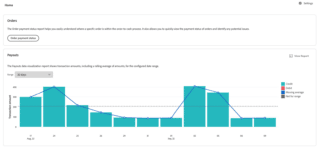 Payment Services for Adobe Commerce is powered by the PayPal Commerce Platform and is available to Adobe merchants in the US & CA currently. Online retailers are able to process a variety of payment types including credit and debit cards, PayPal's payment system and buy now-pay later offerings.
With Payment services, you use Adobe Commerce to manage payments from all shop fronts and customers as well as gather your order data, reporting and reconciliation — all from a centralised dashboard.
How to evaluate a payment gateway for your Magento 2 store?
You need to choose a payment gateway that suits both your business and your customer. Choosing the correct one(s) will greatly improve the performance of your store and conversion rate. You should look for a provider that not only gives you the functionality required now, but also the functions you are going to need as you grow.
Based on your size, industry and the age of your business, you'll find that certain providers may or may not accept your business. If you are on your first eCommerce store and planning to migrate to Magento 2 or to/from another platform then apply for an account early to avoid disappointment or unexpected delays in your project.
When evaluating the payment gateway options for your Magento store payment, we suggest looking at these four key criteria:
Security – This is a key matter for both your business and customers. Check for security credentials, fraud protection processes and reviews from other store owners.
Convenience – how easy it is to integrate with Magento 2 (we'll share some experiences below).
Capabilities – look for the payment gateways that offer you the right payment options based on how your customers like to pay. This can vary based on location, age, average order values and demographics.
Cost – consider per payment fees for processing, subscriptions and other possible costs. Remember there may also be a cost to you if the provider takes a long time to pay out.
Note: You can have more than one payment gateway. This is particularly handy to remember if you want to offer the widest choice of payment methods to your audience.
Jump the queue, get a better deal
We've partnered with a number of providers on this page and are able to offer exclusive packages, implementations and trial rates
WorldPay
https://www.fisglobal.com/en-gb/merchant-solutions-worldpay
WorldPay handles over 30 million transactions every day and is one of the most widely used gateways. Like Braintree, it was also built into Magento 2 but has since been removed into an Extension in the Commerce Marketplace. It offers customers several ways to pay and is an excellent choice if you require handheld card machines for physical stores as well.
Mageplaza also offers an excellent payment extension: Magento 2 WorldPay payment extension. This extension will allow you to take eWallets payments and improve your customer experience by securely saving card details in the WorldPay Vault. Like with Stripe, payments are processed on the page, saving crucial seconds in the payment process.
Hokodo – Buy now pay later for B2B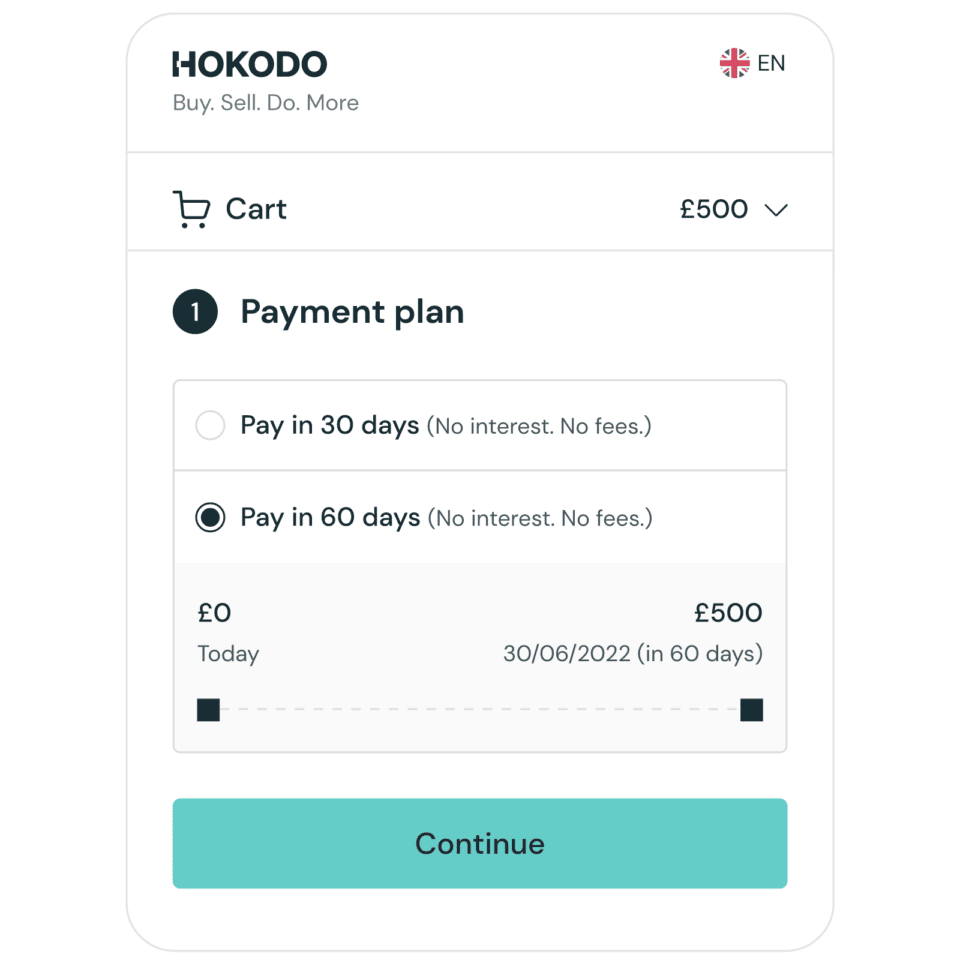 Hokodo is a pan-European fintech startup bringing B2B e-commerce into the 21st century
with a Buy Now, Pay Later solution.
Hokodo's technology empowers B2B merchants to sell more by offering credit terms to their
business customers instantly, even on their first purchase. In turn, buyers benefit from
additional payment terms through a frictionless Buy Now, Pay Later checkout experience.
They are able to defer payment by 30, 60 or 90 days, with no interest or fees.
At least 60% of B2B trade takes place on credit terms, with trade credit representing the
largest source of business financing in advanced economies. Yet current processes for
offering trade credit are outdated and not fit for the digital age. Hokodo's digital platform
solves these issues by offering merchants a powerful set of solutions to manage trade credit
and scale with confidence. Merchants that integrate with Hokodo see on average a 40%
increase in revenues.
Hokodo supports B2B merchants with a range of credit management solutions, including
credit information, working capital finance, insurance against late payments and collections
services. Hokodo's digital platform combines instant credit assessments and automated
limits management, all served up by API. Hokodo protects merchants by insuring the credit
risk with Lloyd's of London and arranges the financing so that merchants get paid upfront if
they choose.
Hokodo's solutions are backed by Lloyd's of London via SCOR Syndicate, a unit of SCOR
SE.
Hokodo built a Magento 2 plug-in which was launched in October 2021.
Jump the queue, get a better deal
We've partnered with a number of providers on this page and are able to offer exclusive packages, implementations and trial rates
Klarna Checkout
As well as your normal credit card transactions Klarna offers your customers the chance to "buy now, pay later" without needing a credit check.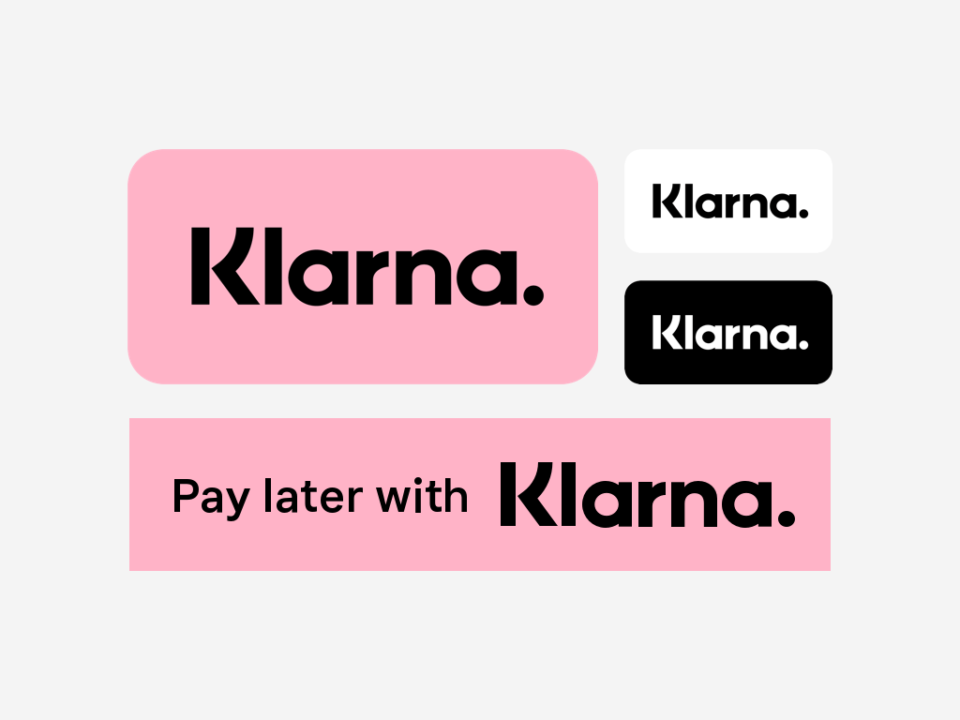 Customers can spread payments over up to 36 months, or an interest-free 3 instalment method. This will be particularly good news for the many watch, jewellery and sunglasses stores that prefer to use Magento.
Klarna is aggressively marketing in the UK so adding them to your offering will no doubt spark interest. Klarna is built in as default to Magento 2 so it will easily work alongside your other payment processor(s).
Pricing is capped at 2.49% and £0.20 per transaction. Charges may be lower depending on volumes.
Amazon Pay and Klarna: Adobe Commerce and Magento Open Source release 2.4.0 through 2.4.3 included these vendor-developed extensions. Starting with the 2.4.4 release, these extensions are no longer bundled with the core release and must be installed and updated from the Commerce Marketplace. The Marketplace also provides access to current documentation provided by the extension developer.
The Best Payment Providers for Magento
We've been building and deploying Magento eCommerce websites for nearly 15 years. In that time we've implemented and integrated the best, and the worst, of the payment gateways available. We've been through PCI compliance issues, security scares, changes in merchants, multi-site implementations, and translations. You name it we've done it. The following are based on our experience of working with the plugins that implement, the providers themselves and the customer journeys they implement on the site.
To know if a payment provider is truly a true fit for your business and your store you need should really install it in the staging site, thoroughly test it and understand it and then make a decision. Fortunately, as most providers have extensions ready to go, test credentials available without the need to open an account, and great online documentation this need not be a costly exercise.
Jump the queue, get a better deal
We've partnered with a number of providers on this page and are able to offer exclusive packages, implementations and trial rates
Conclusion: What is the best payment gateway for Magento 2?
There is no obvious choice, but Braintree and Klarna combined will offer you and your customers the best choice with the easiest implementation for your B2C or D2C store. If you are B2B then consider using Adyen with Hokodo to offer the widest range of payment with the most flexibility. Within your Magento 2 store, you have the ability to checkout with almost any currency, eWallet, or card type and also offer credit for larger purchases with either of these combinations.
If you are not selling individual products but you offer subscription-based/recurring products, then we strongly advise Stripe or Adyen to handle this. However Magento 2 now has a recurring payment module as default, so this should be able to easily handle any payment gateway you choose (provided you ar in the US or CA until its released here in t
As with most of these decisions, it's a balance between the implementation, ongoing cost of maintenance and the rates that you are offered by the provider.
A final thought is to always ensure that you have had the decision from the payment gateway to accept you as a client before you proceed with development. This will save disappointment and uninvited costs.
Speak with us and you will understand why our clients trust us beyond being just an agency
We grow businesses pragmatically and with the utmost respect for budgets. We treat our clients businesses and budgets as if they were our own. Find out for yourself...