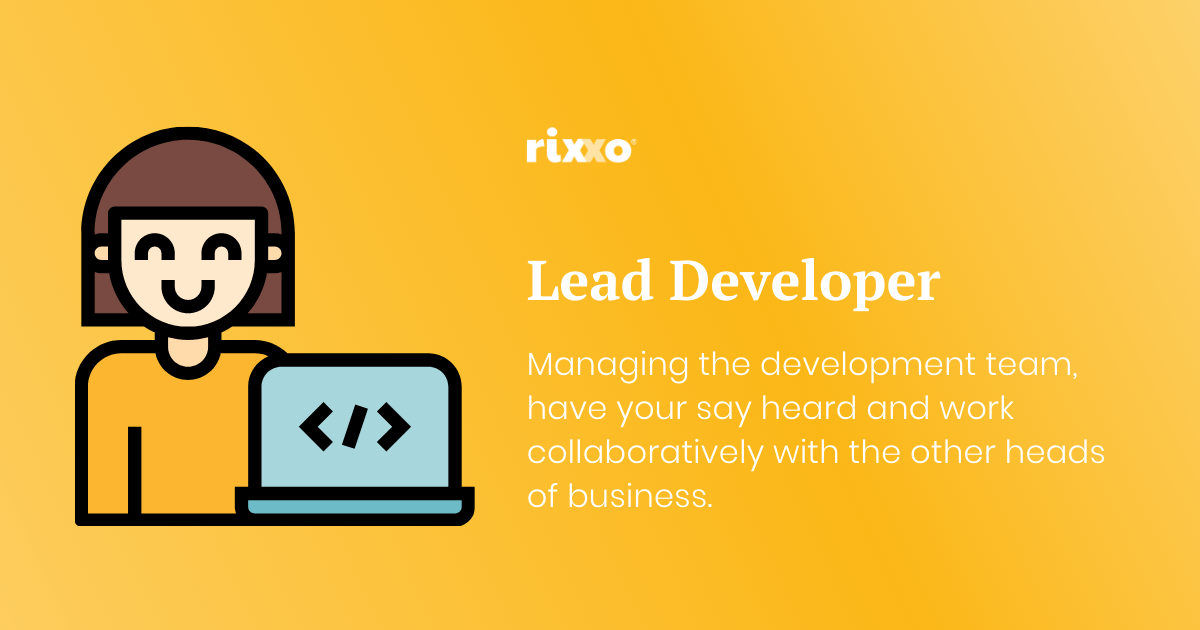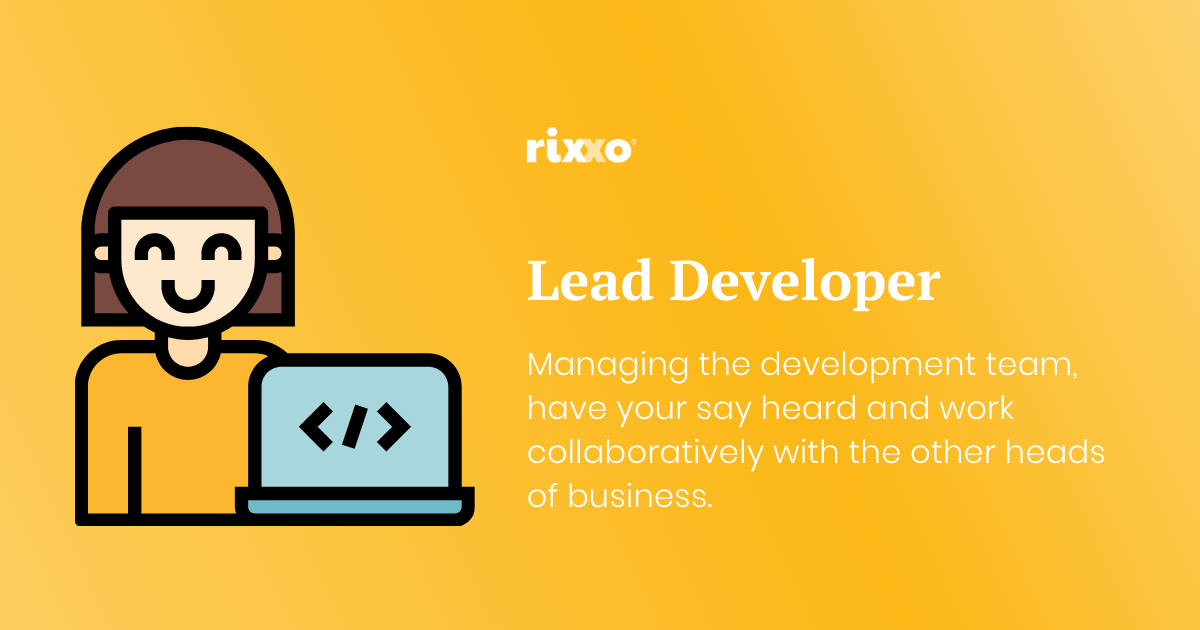 Lead Developer | Full time | £85k + benefits
£55k – £85k DOE
Plus Performance Bonus
Full Time
Home and or the office in Bristol
Immediate
Additional Christmas Paid Holiday
Personal Development Plan and Support
R&D time to work on new self-generated projects
Conference budgets at opportunities to speak at and attend events.
Personalised avatar and mug (cooler than it sounds)
Flexible and relaxed working
Rixxo is determined to make the internet a better place. We have a belief in better and a burning desire to deliver on time and in budget.
Our team is full of talented individuals who make their voices heard and put their stamp on every project. We are looking to add to this with someone who is not just looking for a simple 9-5, but a second home that allows their passions to shine through and impact every piece of work we do.
We pride ourselves in engineering expertise, creative flair and problem-solving. You will not only be working on a range of eCommerce websites and UGC marketing projects for national and global brands, but also developing exciting and innovative internal projects designed to push the limits of our teams imagination abilities.
We have a unique approach to selling our services that involves becoming part of our clients businesses and treating them as our own. Their budgets are our budgets, their time is our time and their success is our success.
If you have an entrepreneurial spark, are inquisitive and innovative with a drive to deliver outstanding work then Lead Developer at Rixxo is the place for you.
Lead Developer / Head of Development role in detail
You will be the lead developer in a growing engineering department of digital innovators and professionals. Rixxo are experts in online audience engagement with a commercial focus. Our work covers digital marketing campaigns, highly engaging websites and eCommerce builds, and you will be working across all our projects. We are looking for creative flair as well as solid engineering skills, combined to deliver really exciting, innovative and accessible experiences. Our mission is to change the way that audiences are engaged in an increasingly digital world, and deliver better experiences, every time, on time and in budget.
KEY RESPONSIBILITIES
Set the overall direction for our architecture and software development practice
Oversee and be responsible for developing, testing, releasing, running, and maintaining their growing suite of software applications
Managing and growing a collaborative development team
Create and maintain processes and procedures and ensure all code meets Rixxo standards
Ensure all code is meeting Rixxo Coding Standards through Code Reviews, Spot Checking and Process Updates
Create and maintain a robust and efficient deployment process that is integrated with our JIRA
Create and maintain a process for R&D narratives and tracking of eligible R&D projects
Update hosting monthly to reduce server usage – you will be accountable for the costs of server hosting, wastage and will manage in a hosting log
Track and deliver time according to Time Tracking Policy
Deliver projects or parts of the project "on time and in budget"
Personal development including gaining certification in Magento recognised certificates
We're looking for a solid background in PHP, HTML, CSS, JavaScript, ES6/7. Experience with modern JavaScript libraries or Magento would be a plus but isn't essential. What is necessary is an entrepreneurial approach, understanding of test automation and a process focused outlook.
You'll be managing the development team, having your say heard and respected and working collaboratively with the other heads of business. It's a great opportunity to grow a strong team in a welcoming, encouraging environment.
We operate a highly collaborative, open management style, so we are looking for a new member of the team who can bring ideas, life experience and a wealth of interests to our projects.
Other Benefits as a Lead Developer / Head of Development
Apart from being part of a passionate and supportive team, working with some of the best brands, you'll also receive some, all or more than the following benefits.
Additional Christmas Paid Holiday
Personal Development Plan and Support
R&D time to work on new self-generated projects
Daily Fika (Tea and Cake break with the team)
Monthly Social Activities
Conference budgets at opportunities to speak at and attend events.
Cycle to Work Scheme
Personalised avatar and mug (cooler than it sounds)
Team pension
Flexible and relaxed working
If this sounds like an opportunity for you or you have any questions, we would love to hear from you. Please send us your CV using the contact form or via hello@rixxo.com
And if you have a portfolio, Github, or website to show us, we would be keen to take a look, as it would give us a better idea of what you're all about.