Cycling 470km for Bristol Charity Above and Beyond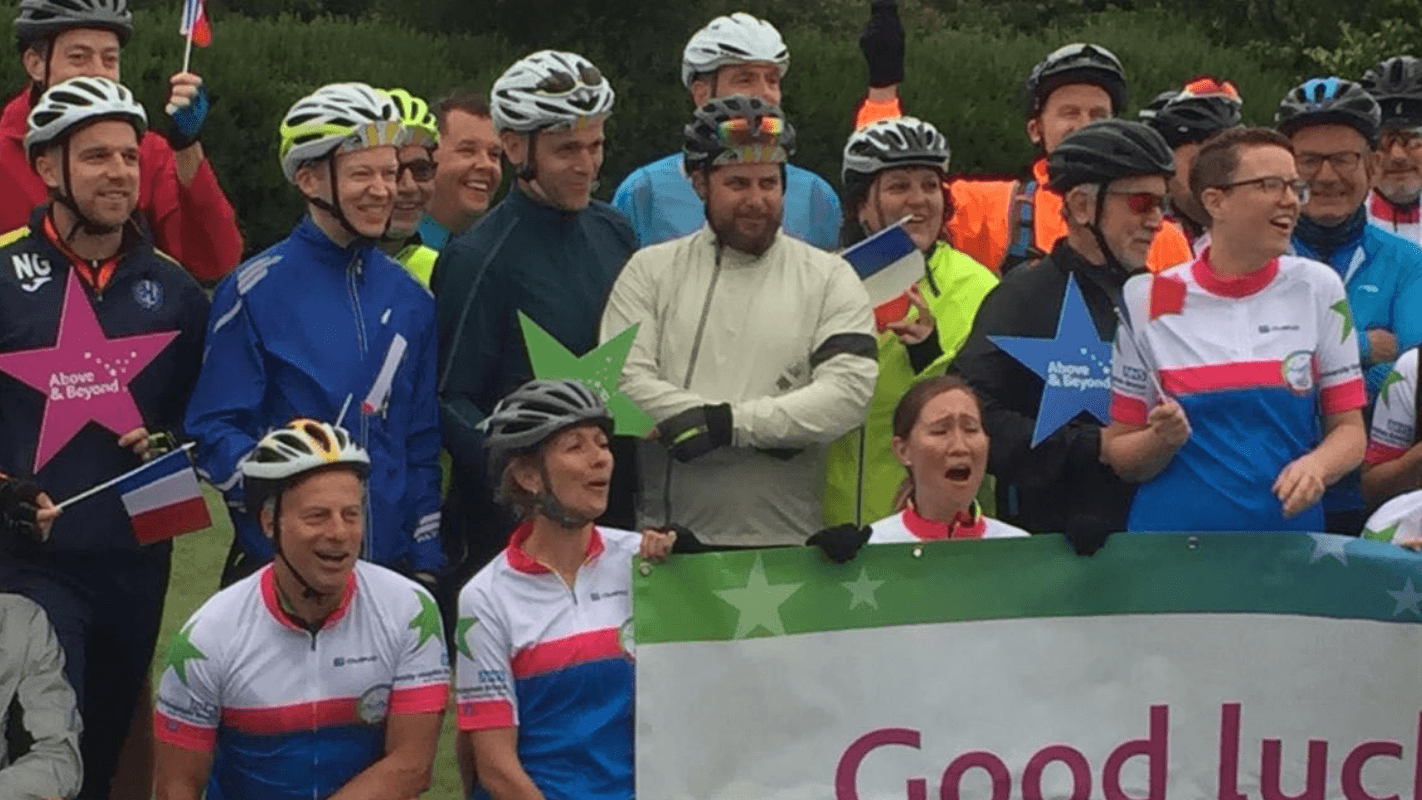 For those who know me you'll know I am a keen cyclist which is why I am proud to say… I have sponsored my father in law to cycle 470 km from Bristol to Paris for the Above and Beyond charity.
I could quite possibly have joined in but I thought on this occasion I am being far out shone. Only last year Simon underwent a full knee replacement. Like some bionic hero he was back on the bike within just a few weeks and set his target at cycling these mega miles today.
The longest day on the ride is 95 miles. A whopping 153 km.
We have cycled nearly this far together for a charity ride previously in 2017 where we cycled 88 miles for Bristol Sport Break the Cycle event. This took place on the hottest day of the year and was a real scorcher.
Back to the matter in hand I am proud to sponsor, and Rixxo are proud to sponsor Simon cycling to raise £150,000 for the hospital charity.
Above and Beyonds mission is to make a real difference to patients, their families and the staff who treat them in Bristol city centre hospitals. With the generosity of our donors and supporters we fundraise to:
Create welcoming environments.
Provide world class facilities and the latest technology.
Fund innovative research.
Support staff training and development.
Our values at Rixxo are much the same with a focus on innovation, a belief in better and putting those who experience our creations first.
If you would like to donate and help hit that target of £150,000 to support Bristol hospitals you can head over to the Everyday Hero page for the event.
Good Luck Simon!!
Speak with us and you will understand why our clients trust us beyond being just an agency
We grow businesses pragmatically and with the utmost respect for budgets. We treat our clients businesses and budgets as if they were our own. Find out for yourself...