How to prepare your e-commerce website for the Christmas season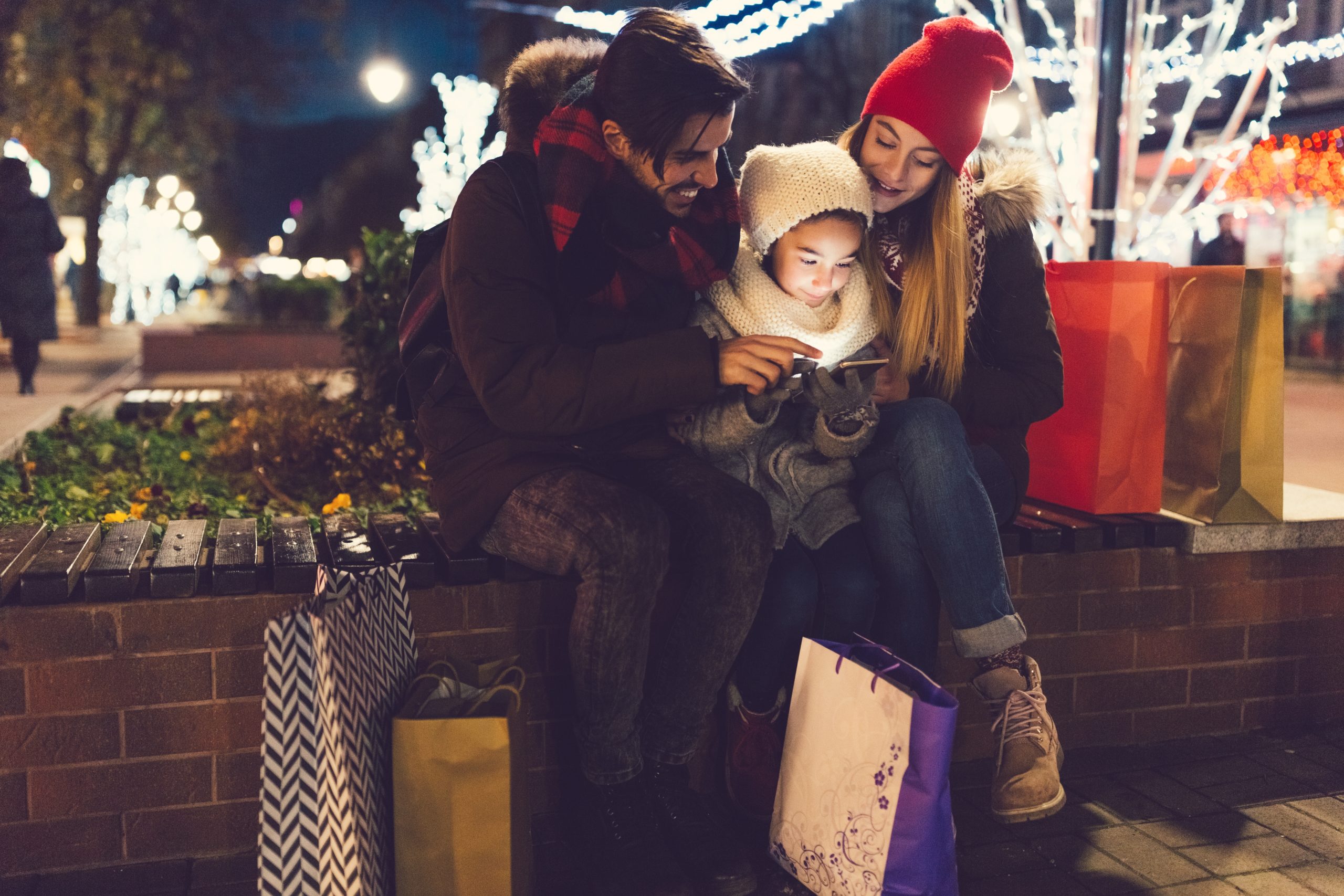 I have a confession to make, I've used the C word in November, in fact, I started saying it in September… I said 'Christmas' out loud. Whether you like it or not though, the Christmas holidays are coming (as Coca-Cola would say) and marketers will be wondering (if they've not already got steps in place) how to prepare their e-commerce website for the holiday season so they can convert their shoppers into sales.
Christmas (there, I said it again) creates unique challenges to businesses of all sizes as not only are they having to fight to stay on a shoppers mind (in a positive way) vs the competition, but that shopper is changing their behaviour during the Christmas period to how they would usually shop during the rest of the year.
"How do shoppers change their behaviour at Christmas?" I hear you ask. Well considering over 45% say they shop online more at Christmas than the rest of the year (which is great news for e-commerce sites), shoppers are becoming savvy about what they buy, the price and how they feel when buying a product.
Shopping loyalty is dead – new customers are up for grab
Gone is the day of shopper loyalty with Google reporting that 47% of shoppers brought from a new retailer in the 2017 holiday season. This is good news for any retailer as it means shoppers are, well, shopping around and looking for other e-commerce websites to persuade them to make a purchase with them vs a competitors website, so you need to find ways to make yourself stand out to these new customers.
Price, rewards and discount codes
Shoppers know that there are many websites out there often offering the same product, but when they know they're going to make a purchase, the price is one of the highest deciding factors of where they buy it. With the rise of regular sales and holiday specials like Boxing day sales and Black Friday, consumers are always finding ways to save money on products and it's up to e-commerce websites to provide them if they want to convert a shopper.
Websites such as Vouchercloud, HotUKdeals and even Moneysaving Expert are providing those that search for them with discount codes, money-saving tactics or purchasing incentives, but websites can do it alone. Rather than sending a shopper away, you could create a popup offer if they purchase now, or sign up to your mailing list. I've even seen some websites create landing pages rewarding shoppers for 'looking hard to find that extra bargain'. This psychological approach rewards customers for 'searching hard' for a deal (that they already wanted) and can even drive shoppers into a spending mood.
Video marketing for eCommerce
For some, they're putting extra thought and research into what they're buying to ensure it's the right gift for the recipient. Putting this information front and centre in the buildup can help shoppers complete this research leading up to Christmas, but putting it in video or through UGC (User Generated Content) makes it even better. Google has reported that up to 50% of shoppers say online video has helped them decide which specific brand or product to buy; and UGC helps resonate with people that they're buying the right thing as their peers are also buying it. After all, 65% of brands believe UGC content is more powerful than branded content.
How to avoid cart abandonment
Now let's talk about cart abandonment; it happens and even more so at Christmas where the rate increases to 7 out of 10 mobile shoppers. E-commerce websites need to make shopping on mobile a seamless experience and not give them any excuse to abandon a cart, especially when they've gone to all that effort of getting them to simply add a product to a cart. Cart abandonment causes include having extra steps like logging in or registering, not showing payment costs until the end or having to provide any extra unnecessary information. Extra steps frustrate the shopper and make them more likely to walk away.
How site speed affects sales
Along with extra unnecessary steps, long waits are a sure fire way to annoy shoppers both in-store and online. Not only should your e-commerce website layout be clean, simple and easy to direct people where to find a product, but the load time of the website should be fast too. According to statistics, half of Christmas shoppers don't even wait two seconds for website content to start loading and your website is your first impression- if your website is slow, how does that reflect in your services or delivery time?
Personalised content for shoppers
These days, everyone wants to feel like they're getting special treatment and that you really care about them and only them. With the release of 'Which's' best and worst websites report 2022, they even comment that "the online shops with the happiest customers tend to be the ones that offer a personal service, quality items, and deliver quickly and conveniently". Even Google has reported that "more than half of consumers say they were interested in seeing personalised content when shopping" as shoppers want results that are more specific and tailored to their immediate needs.
User generated content for eCommerce
User-generated content (UGC) can help play a big part of being personal with shoppers, after all, nothing kills an experience more than being boring and generic. Whether on a product page, social adverts or email, switching things up by displaying photos and reviews from real shoppers (their peers) makes your brand more relatable and authentic and has a higher chance of conversion over other websites.
Whilst the Christmas holiday season creates a different experience for e-commerce websites and shoppers alike, it's a time to get creative and fight to win over your shoppers. The one-size-fits-all is no longer acceptable and accepted by shoppers. To be successful, companies should listen to their customers and anticipate what they want, how they want it and deliver it to them in a personalised, speedy and price savvy way.
For those that haven't already reacted, there is still time to prepare your eCommerce website for the Christmas season 2022, even if it's small improvements and changes; or you could start thinking about your Christmas 2023 strategy and the important dates to plan for.
Speak with us and you will understand why our clients trust us beyond being just an agency
We grow businesses pragmatically and with the utmost respect for budgets. We treat our clients businesses and budgets as if they were our own. Find out for yourself...