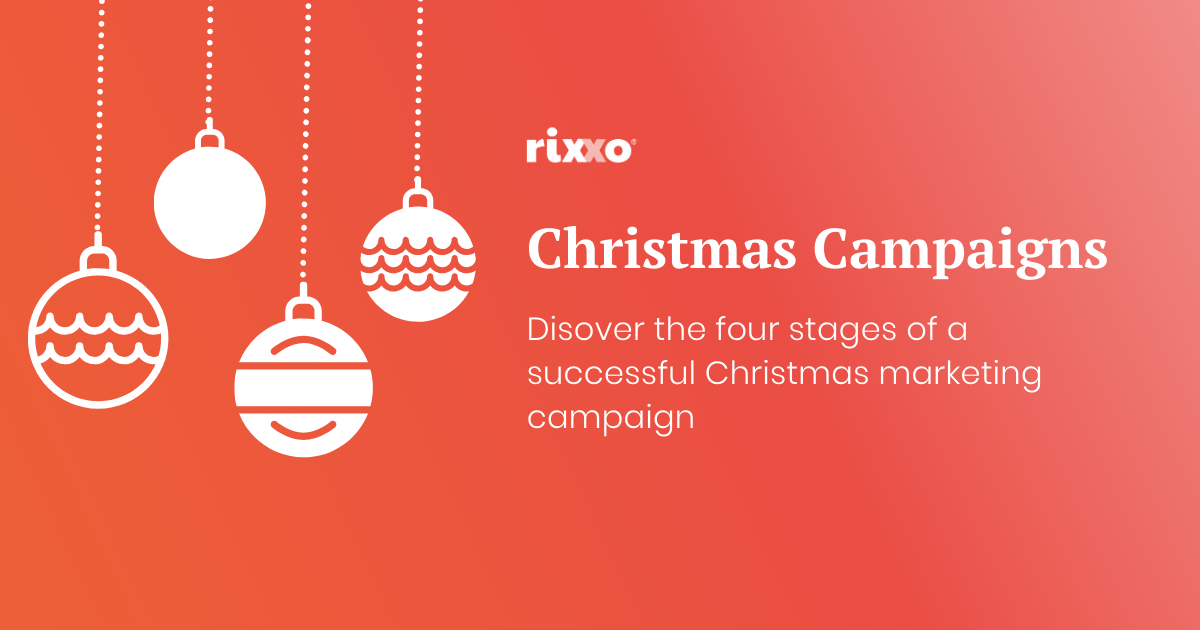 The 4 Must Have Stages To Christmas Campaigns
Christmas 2019 will no doubt see more growth in the number of people in the UK and Europe choosing to shop online for the gifts they want to give, or researching the gifts they wish to receive. The UK has Europe's most dynamic eCommerce market which was proven again with a huge 12.7% rise in online sales earlier this year, as reported by Retail Insight Network. This growth was driven in large by purchases made on smartphones, which accounted for 58.9% of all sales. Preparation for the Christmas build up will be crucial for the success of all eCommerce businesses and hitting all 4 stages is paramount.
How to Structure Campaigns in 2019
Fluctuating demands and an increased understanding of purchasing
behaviours have led to a change in how brands and retailers in the UK
plan festive campaigns.
Stage 1 | Black Friday & Cyber Monday
CAMPAIGN DATES: 18 NOV – 2 DEC
This year will see the Cyber Weekend kick-off on Friday 29th November with Black Friday. This will quickly be followed on Monday December 2nd, by Cyber Monday. This is considered to be one of the biggest internet shopping dates of the year, as retailers stack 'em high and sell 'em cheap. In previous years, Econsultancy reported when comparing Black Friday to a normal Friday, it found traffic was up 220%. Similarly, traffic increased 155% on Cyber Monday when compared to a normal sales day. The same goes for revenue, which was up 240% and 380% on the Friday and Monday respectively.
Brands are getting better at maximising the revenue opportunity, but do they start early enough? Shoppers are getting more savvy on how to approach this mega-sale, with consumers researching their hit list in the weeks running up to the event to avoid getting caught up in the cut- price frenzy.
2019 will likely highlight the success of this American import and really launch the Christmas shopping period in style. We say, be ready! In the lead up to the event, look to maintain engagement and attention for your brand, alongside building that database of people to reach when the sales hit on your site later in the festive season.
Stage 2 | Christmas is Coming
CAMPAIGN DATES: 3 DEC – 24 DEC
At the close of the Cyber weekend, it's time to start launching omnichannel Christmas campaigns. The rise of two trends will dominate in 2019 and need to be considered. The first will be the ever rising number of Webroomers and Showroomers. Webrooming is when shoppers go online to research products that they will then make a purchase in a store. Showrooming is when shoppers check out products in store, but then buy online.

The second trend which will likely rise is the cross-device purchase cycle. Scheduling campaigns that will provide multiple opportunities for engagement, regardless of the device that the potential customer is using, will give you an increased chance of being the chosen brand when a purchase is made. Remember, the start and end of a competition is the busiest time to start launching omnichannel Christmas campaigns, so make sure they line up with key days in the period, like the last day for shipping.
Stage 3 | Christmas Day
CAMPAIGN DATES: 25 DEC
Christmas Day is the busiest mobile shopping day of the year. Once the turkey is in the oven, the presents have been opened or people are en route to spend Christmas with family or friends, audiences all over the country will turn to their mobile phones. This is a powerful opportunity to engage with your audience and reward their loyalty with festive offers. Retail software provider Criteo, highlighted in their eCommerce report that shoppers attentions soon switch to themselves to fill the time or get the gifts that they really wanted.

Taking a mobile-first approach to your campaigns and experiences live on Christmas day will maximise the chance of conversion. Help entertain your fans with compelling quizzes and offer social shopping experiences using UGC galleries or Shoppable Feeds.
Stage 4 | Boxing Day and Beyond
CAMPAIGN DATES: 26 DEC – 5 JAN
Boxing day brings a boom in gift card sales and basket size. It also drives a swell in web and social traffic as turkey-filled people go online to share their memories of Christmas.
Although discounting is starting earlier and earlier each year leading to a decline in shopper numbers, the period after Christmas still offers a lot of opportunity. Shoppers will be returning to sites looking for further deals and researching for the year ahead. Using the increased traffic and social activity to engage with users, will help your brand stay in the front of the mind as we wave goodbye to 2019. The post-Christmas period is a great time to start learning more about your users, to allow for better personalisation and activities in the year ahead.