10 Campaign Ideas To Boost Customer Engagement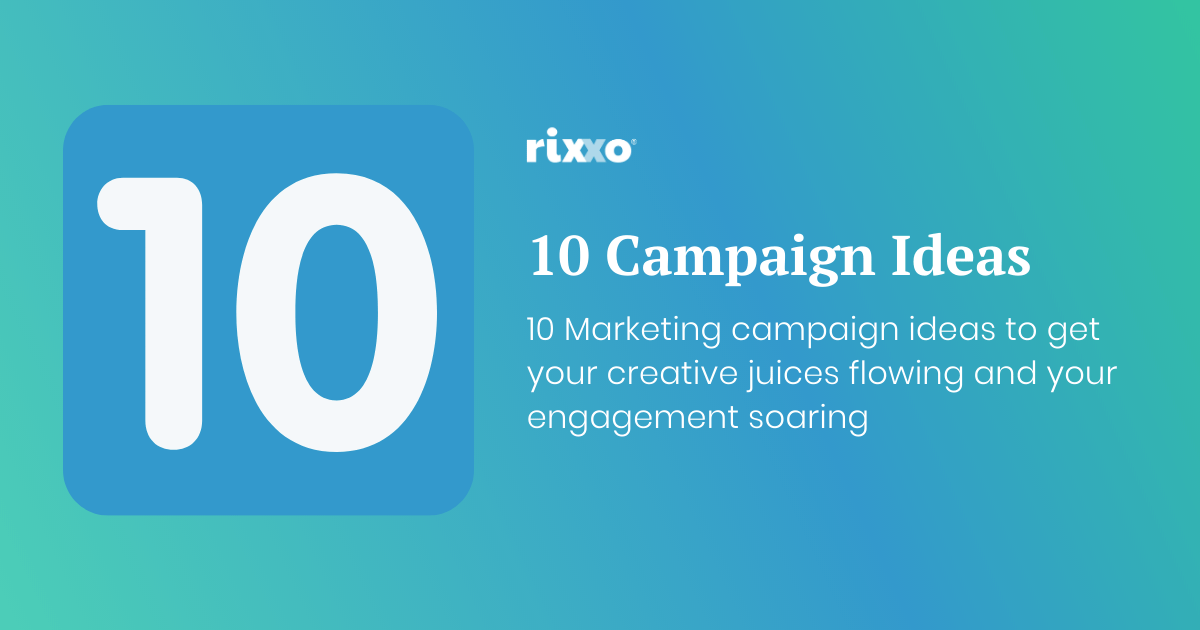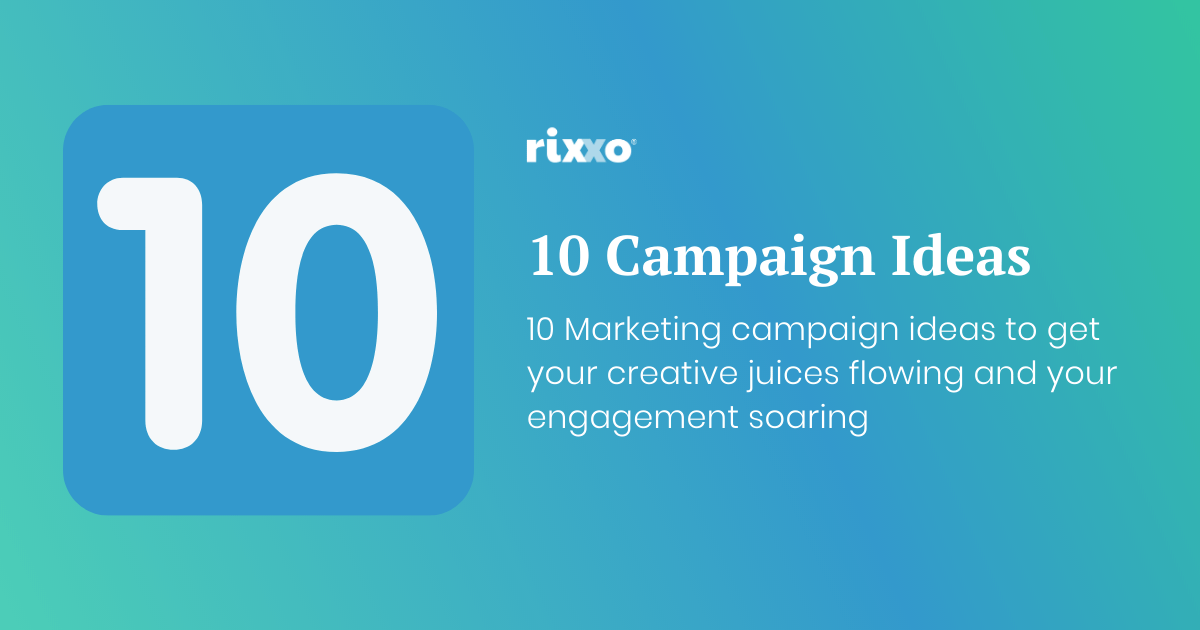 Maintaining a consistent presence in the digital world has become a necessity as people are spending more and more time online. Effectively hitting a campaign schedule is vital to keeping up the consistency, but actually creating new ways to interact with customers can be the most challenging part. Staying current and fresh is an obstacle for every business attempting to make an impact in a bid to increase brand awareness. So we've put together a list of ten sure-fire ways to connect to your audience and keep them engaged.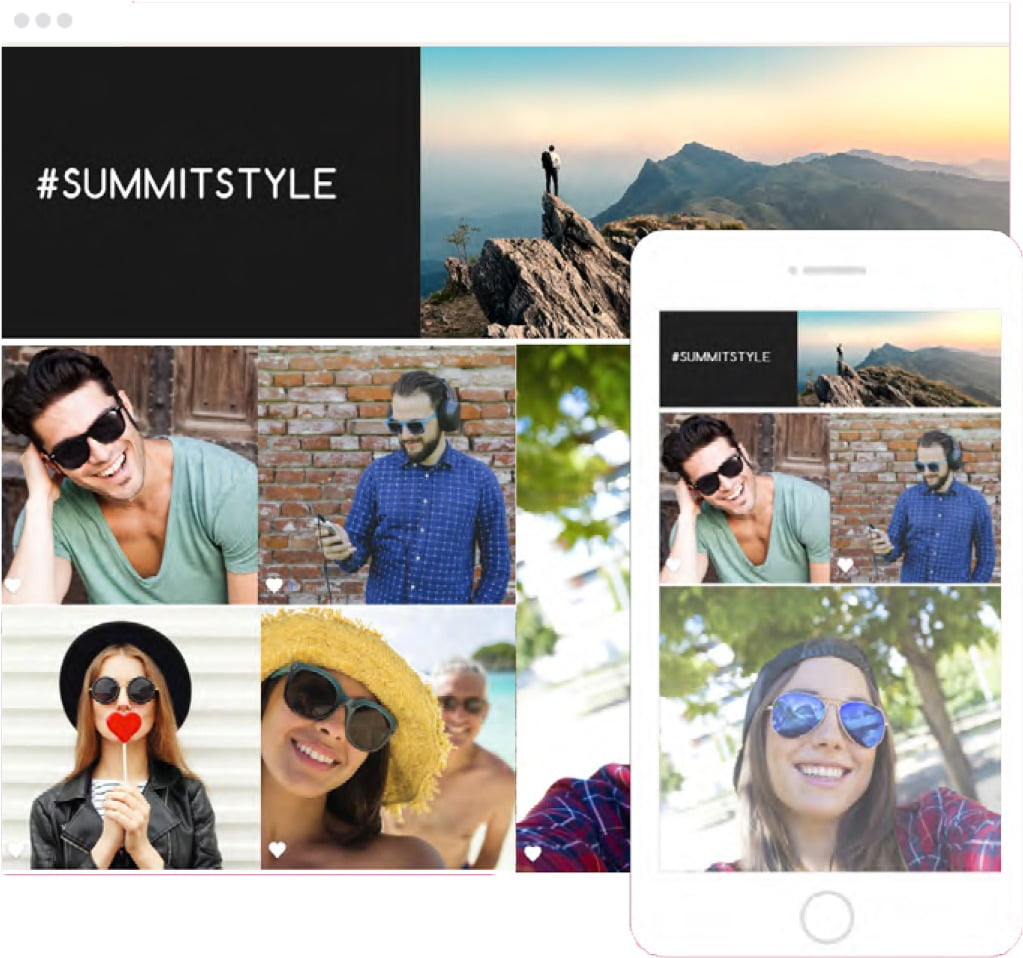 #1 | UGC Grid
Display consumer content on your website in a dynamic, fully responsive grid. Use the tools to drive online social interaction from store shoppers and vice versa. Use in-store and transactional emails to ask customers to share their purchases online for a chance to win a prize, then make that content shoppable!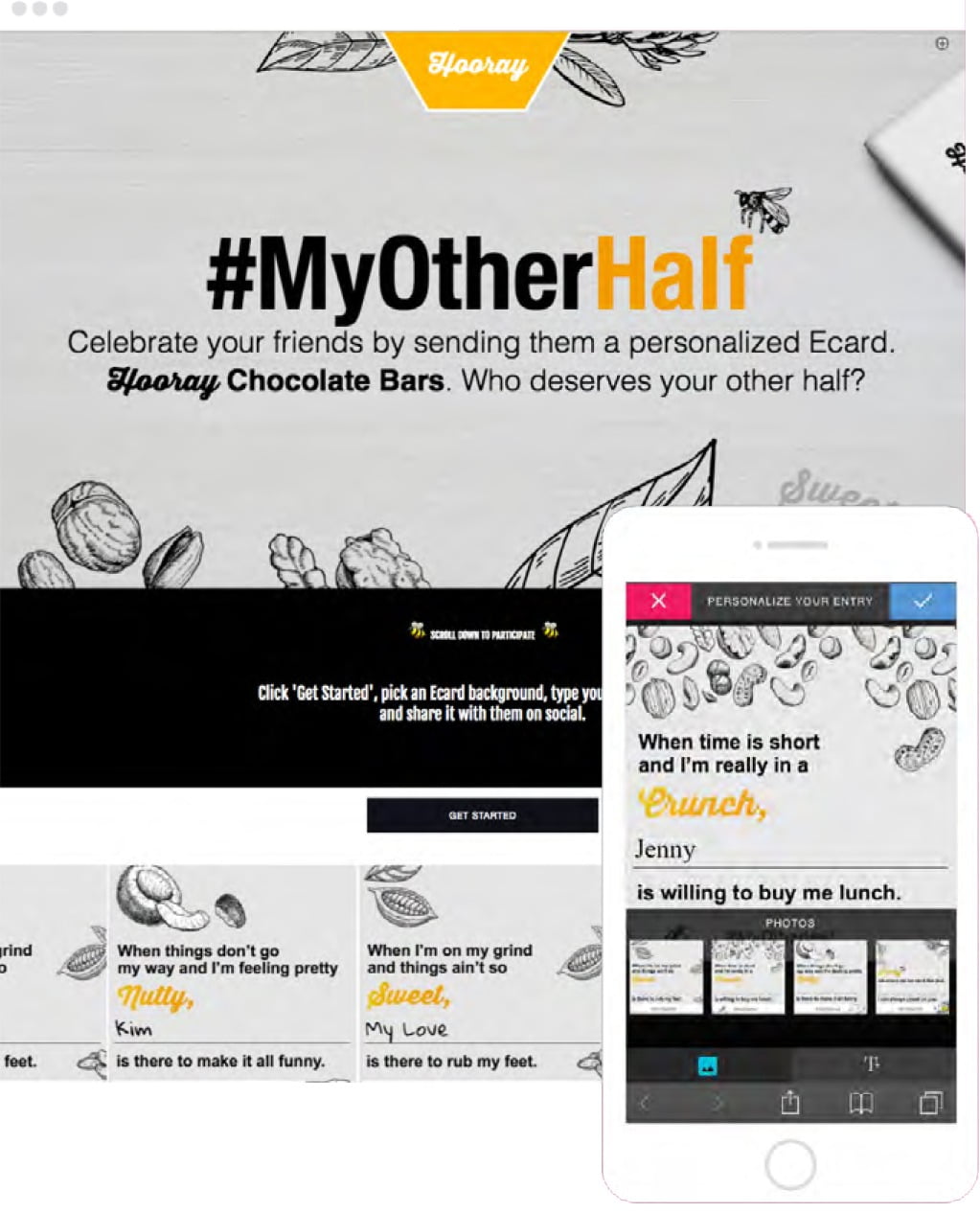 #2 | eCard Creator
Have consumers create and personalise their own eCards to drive participation and social sharing. Spend time offering a great design and your audience will be sure to use your branded images to spread Christmas joy all over the land.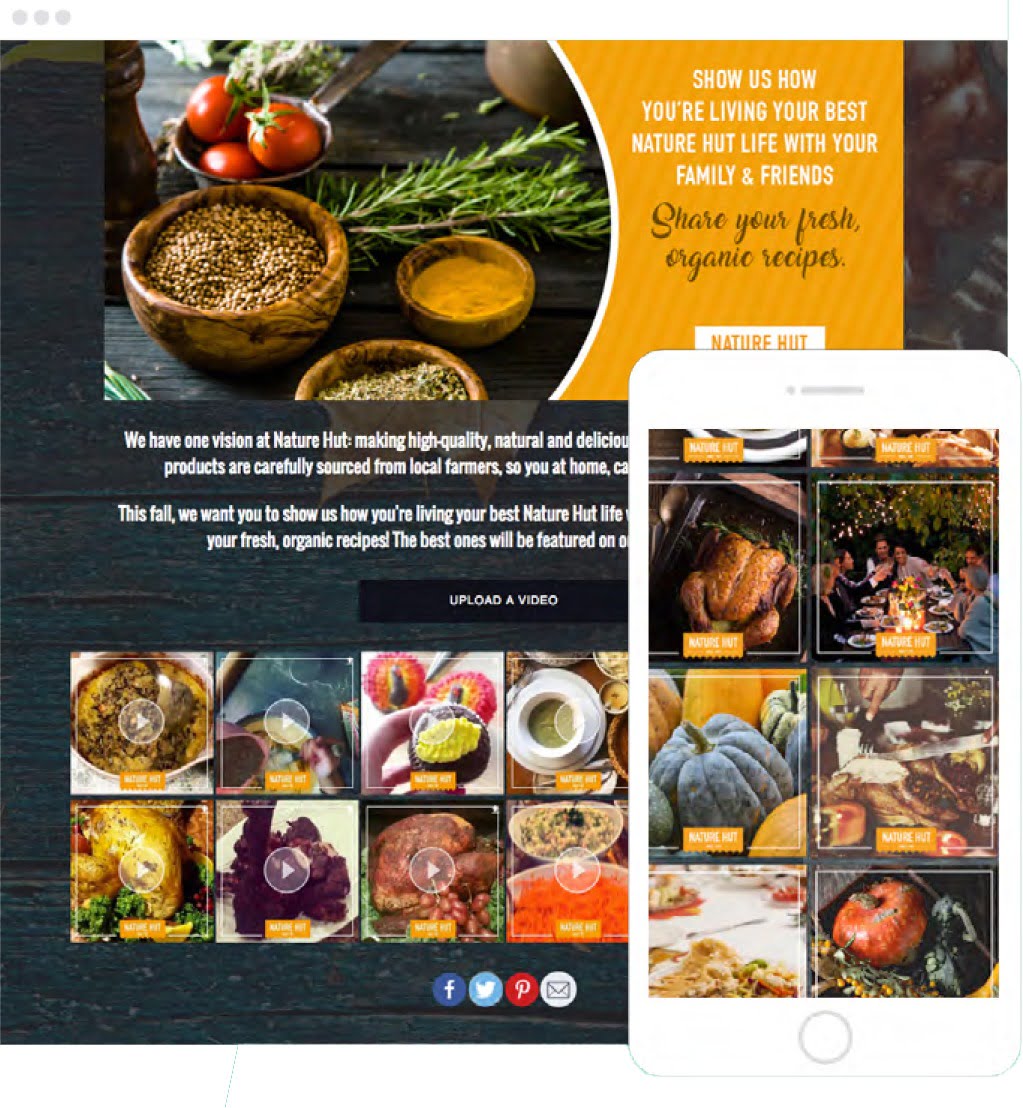 #3 | Brand Video Filter
Encourage consumers to create and share videos with branded filters. Drive more viewership as customers share their mobile-ready, short-form videos with friends and followers.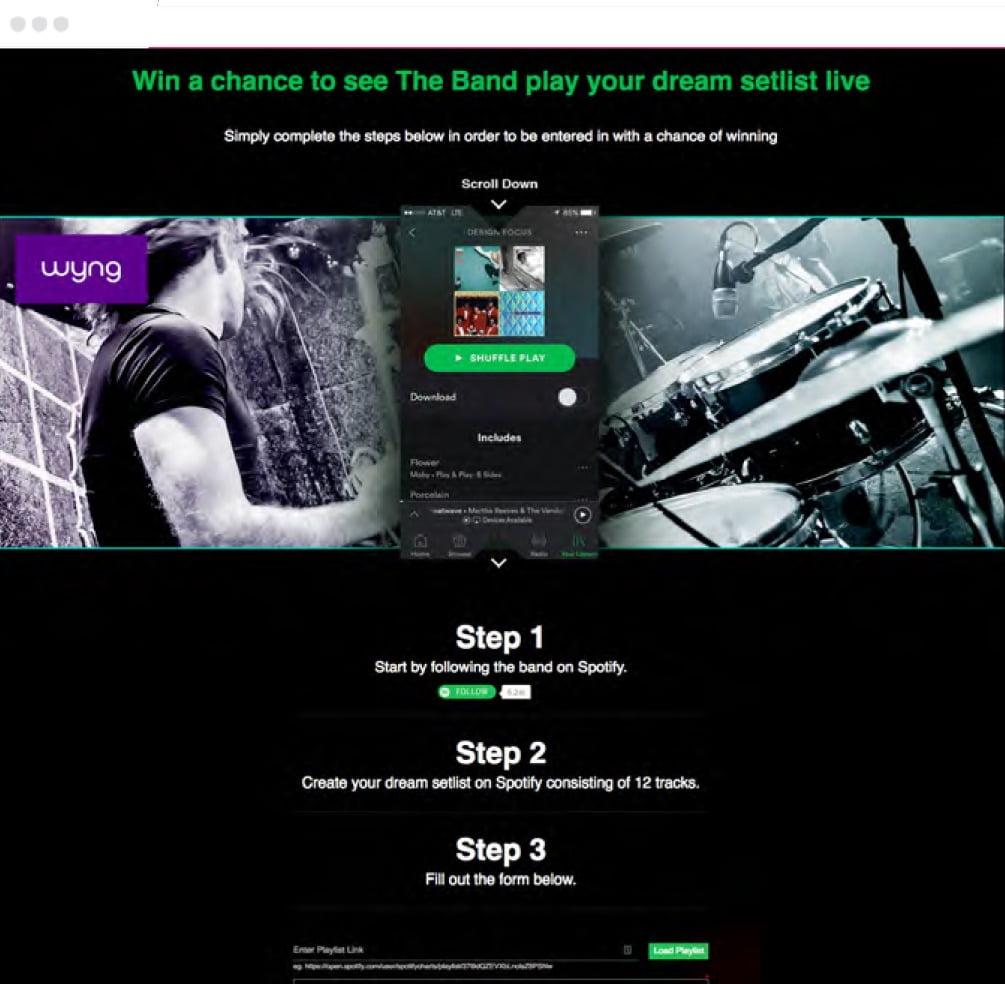 #4 | Playlist Promo with Spotify
Get consumers to follow your brand or a featured artist on Spotify, and share their dream setlist with you. Ask your audience to create the perfect Christmas playlist with a mix of old favourites and modern hits. Be sure to add your own and show your personality!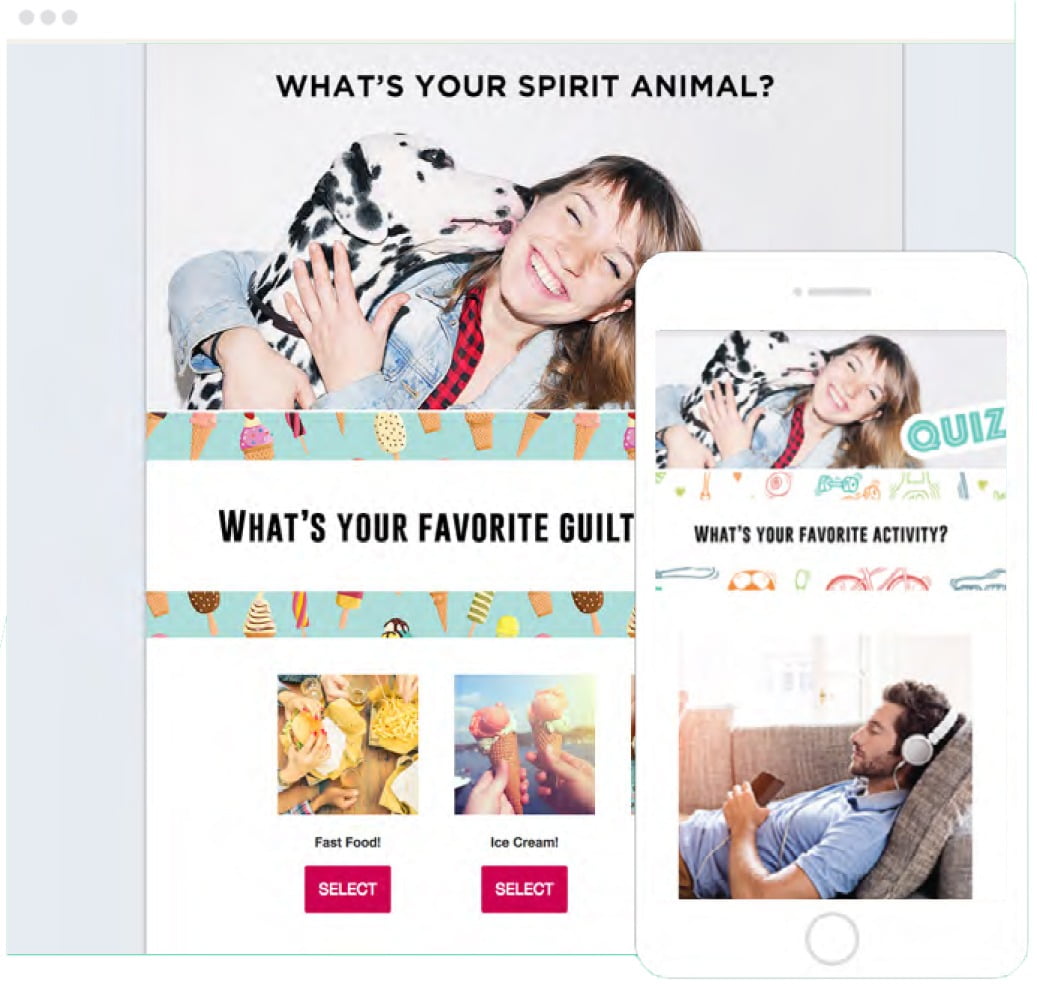 #5 | Quiz
Invite consumers to take quizzes to gain a deeper understanding and engage your audience. Quizzes remain a firm favourite for fans of all ages. Make sure the quiz is prominent on site to increase dwell time as well as page engagement.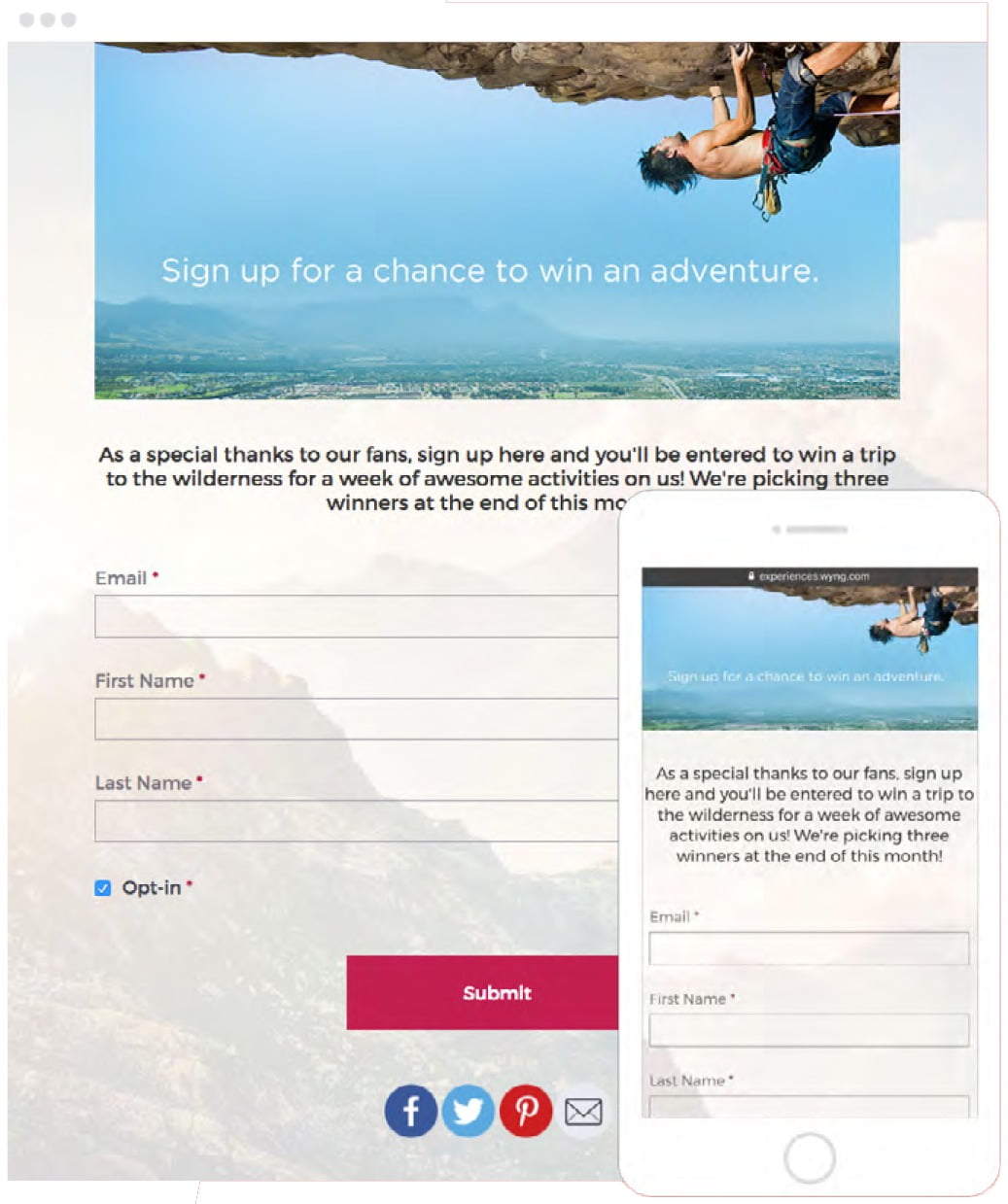 #6 | Sign Up Competition
In the lead up to an event such as Cyber Weekend run a simple cross-device sign up competition to build your database. While your audience signs up, you gain data. Why not end the competition on Black Friday or Cyber Monday to ensure your email gets opened and your best deals seen?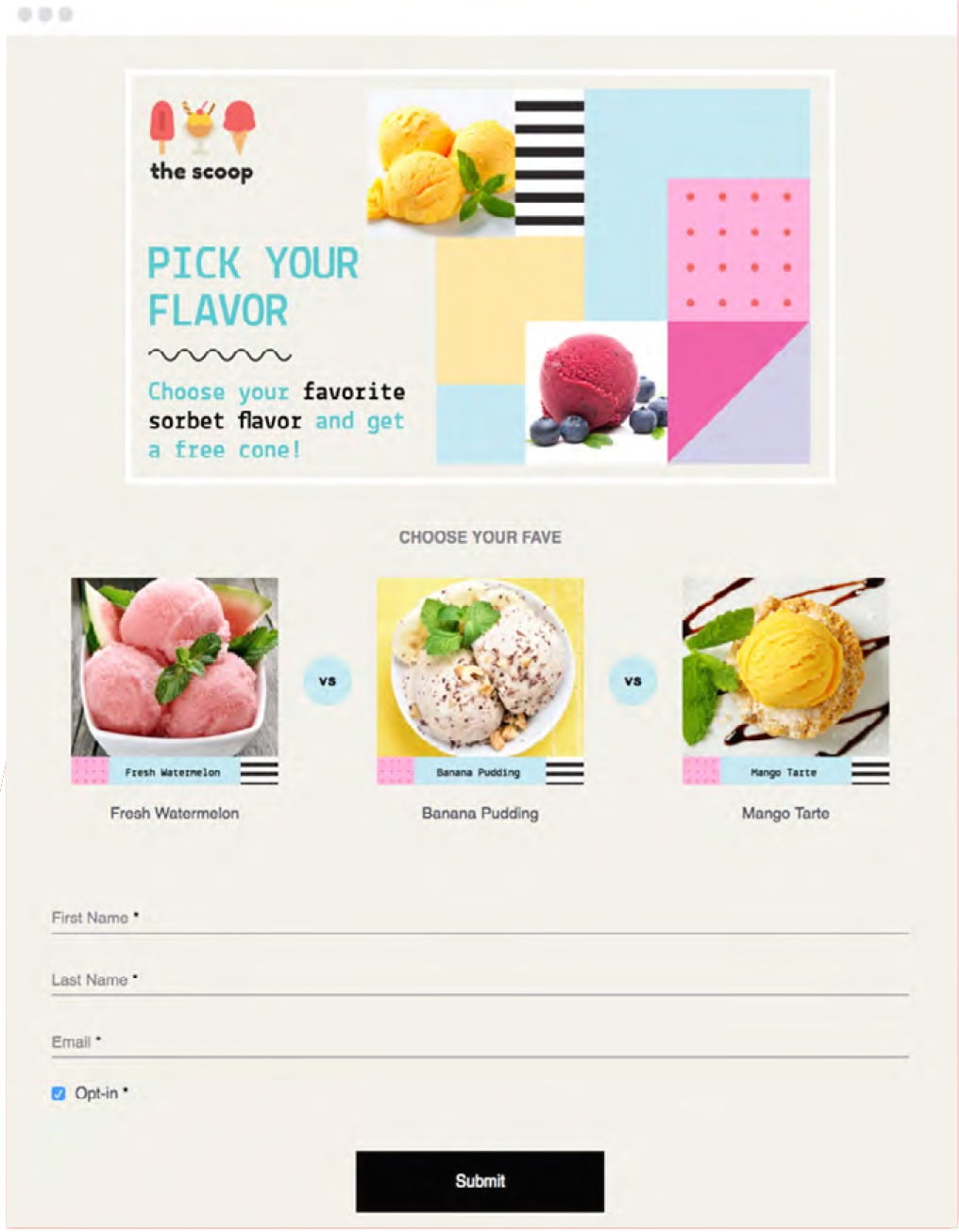 #7 | Fan Faves
Let your audience choose their own deals. Encourage consumers to vote on a favourite product, design or selection to drive participation and engagement. You could even run a series of face-offs to elongate the engagement and participation.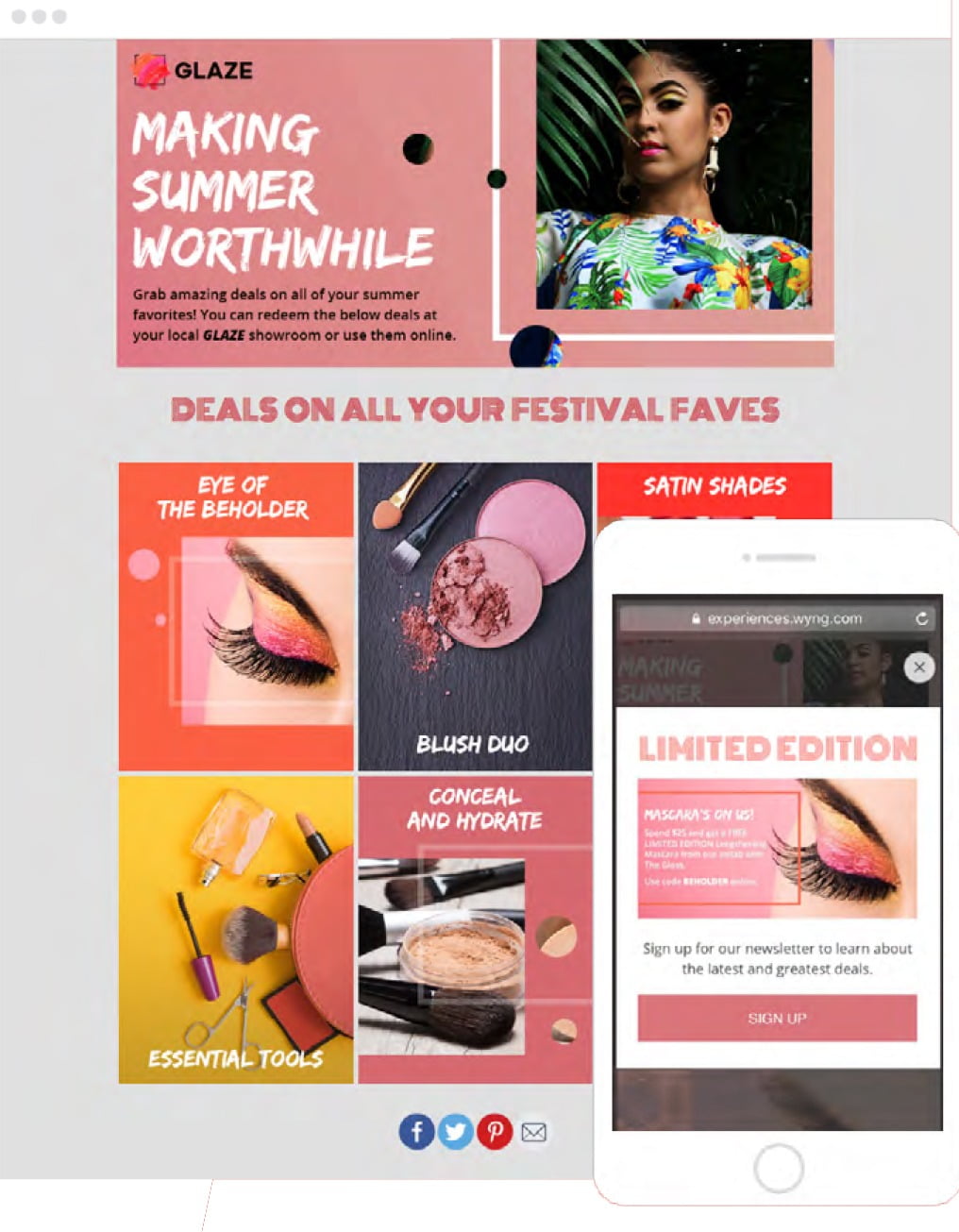 #8 | Refer-A-Friend
One of the best ways to influence organic discussions is through a refer-a-friend campaign. Gain trust via existing consumers to drive social sharing and increase sales with social proof. You'll listen to a friend over a brand.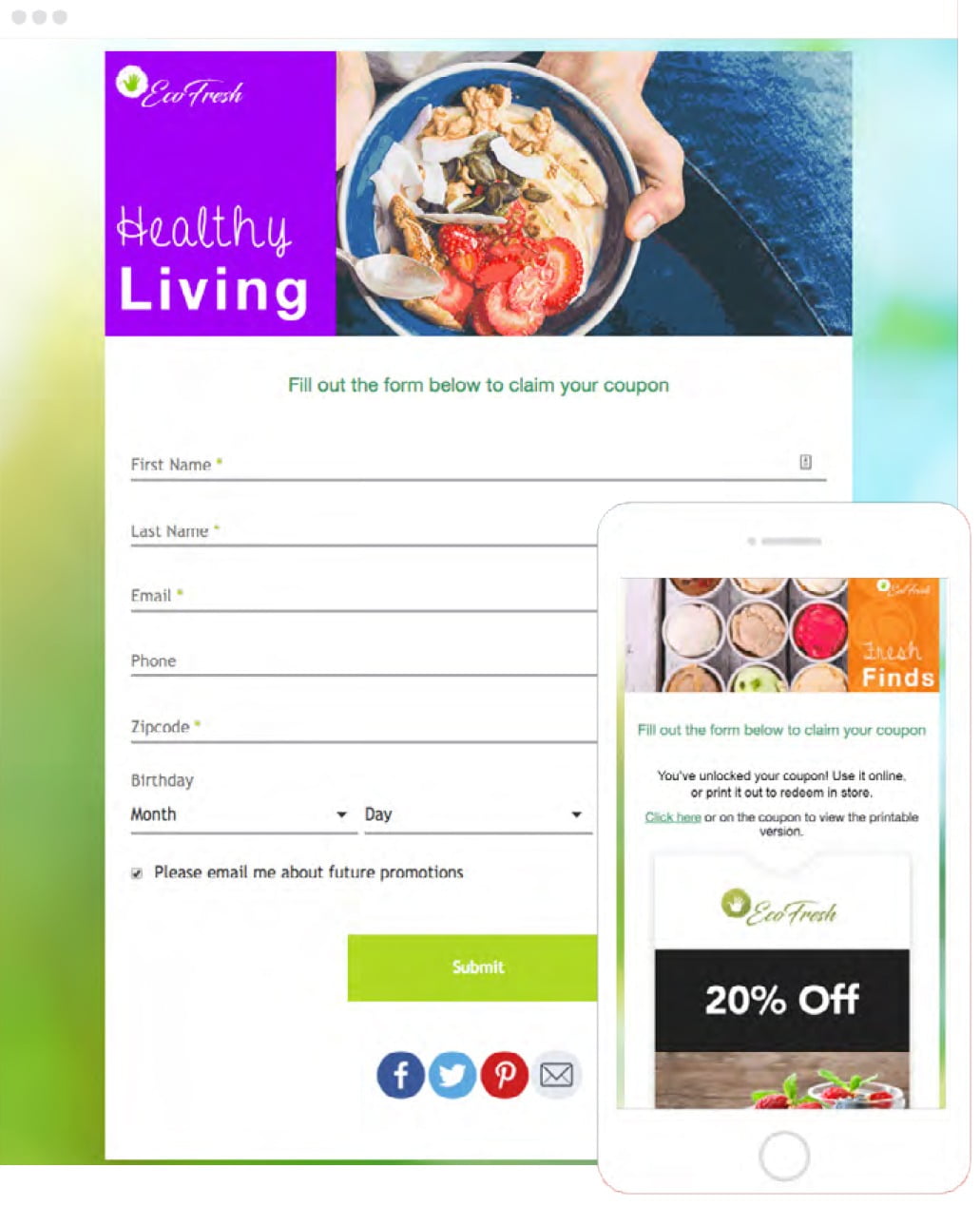 #9 | Coupon Unlock
Encourage consumers to fill out a form to reveal a coupon. Drive in-store or online purchases with custom messaging. Plan ahead! You can integrate your website and systems to make code generation, redemption and usage tracking simple and effective.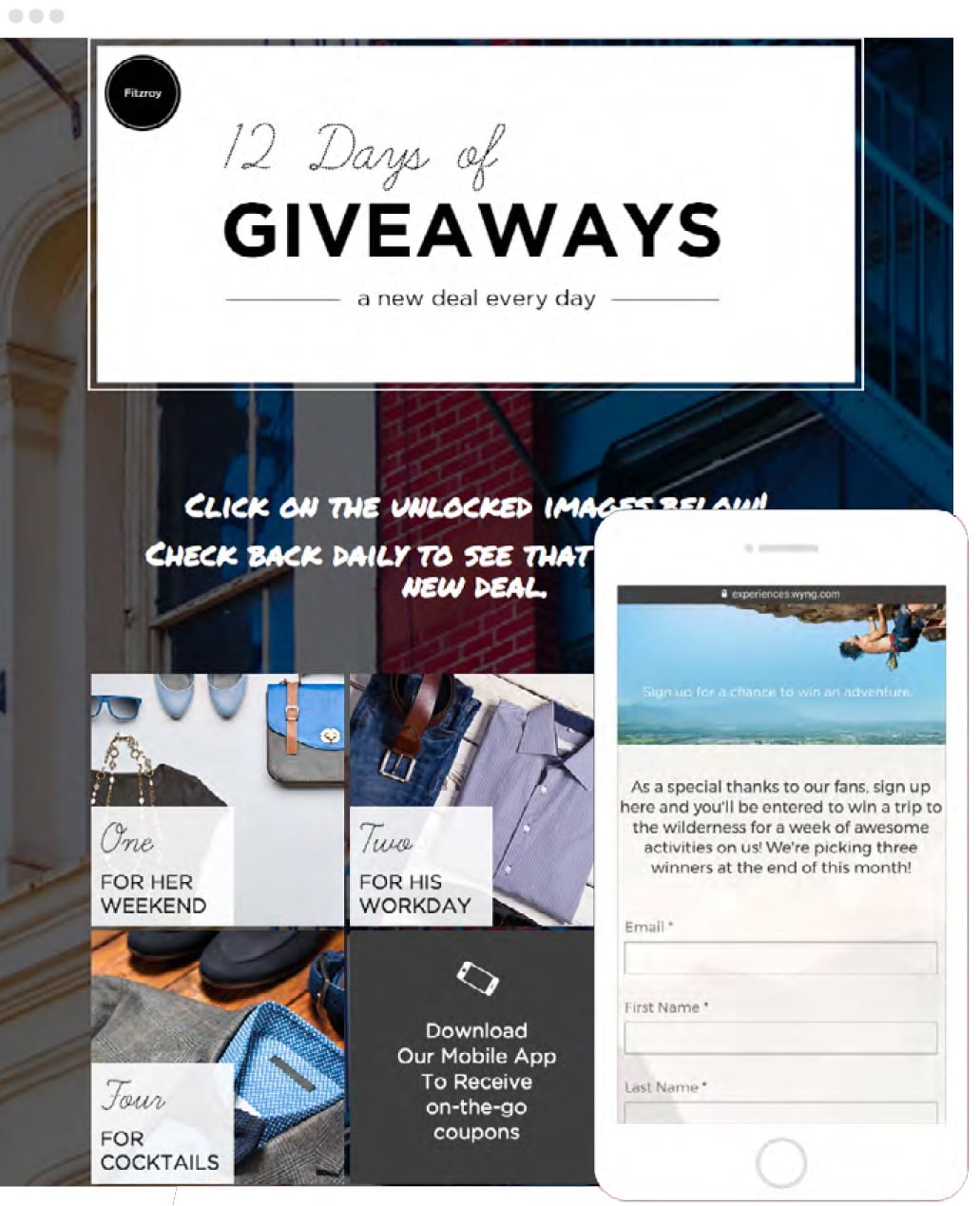 #10 | Countdown Calendar
To boost interaction in the lead up to a deal extravaganza or competition close invite consumers to count down to the big day with special deals and exclusive content that drives repeat traffic and engagement.
The use of custom campaigns is one of the most effective methods brands use to reach their audience and with the help of our Professional Services team we can create something special for your brand. Get in touch today to disscus how we can elevate your campaigns.