Rixxo and Linnworks Join Forces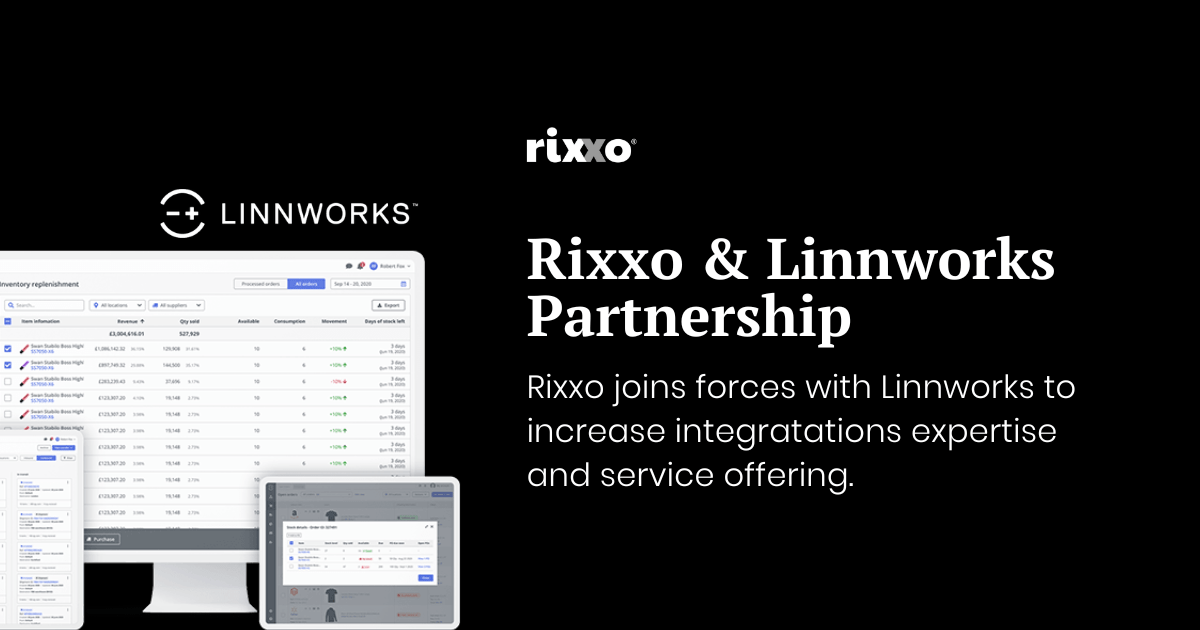 We are pleased to announce that Rixxo and Linnworks have entered into a strategic partnership. This partnership will allow us to provide an even better service to our clients by integrating Linnworks into our current and future clients' B2B eCommerce businesses. Read on to learn more about what this partnership means for our customers.
Rixxo is a leading provider of B2B eCommerce solutions and services. With over a decade of experience, we have delivered digital experiences and transformations for local Bristol businesses and Fortune 500 alike. Linnworks is a powerful order fulfilment software that automates key processes in online businesses. Together, we will be able to provide a more comprehensive service to our clients.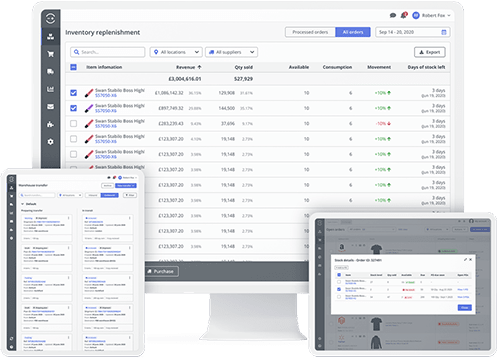 Benefits of using Linnworks
By using the Linnworks order management system you can benefit from:
A streamlined user experience
Increased efficiency and productivity
Improved order accuracy
Increased flexibility and scalability
In combination with Rixxo as your eCommerce consultant and the supporting agency, you can ensure smooth integrations and seamless connectivity.
Linnworks is easy to integrate
Integrations we've previously worked on include:
Linnworks already provide a Linnworks <> Magento integration that offers a superb amount of features. If you're considering Linnworks as your B2B eCommerce OMS then you may wish to extend the functionality of this with some Rixxo Custom Integration work.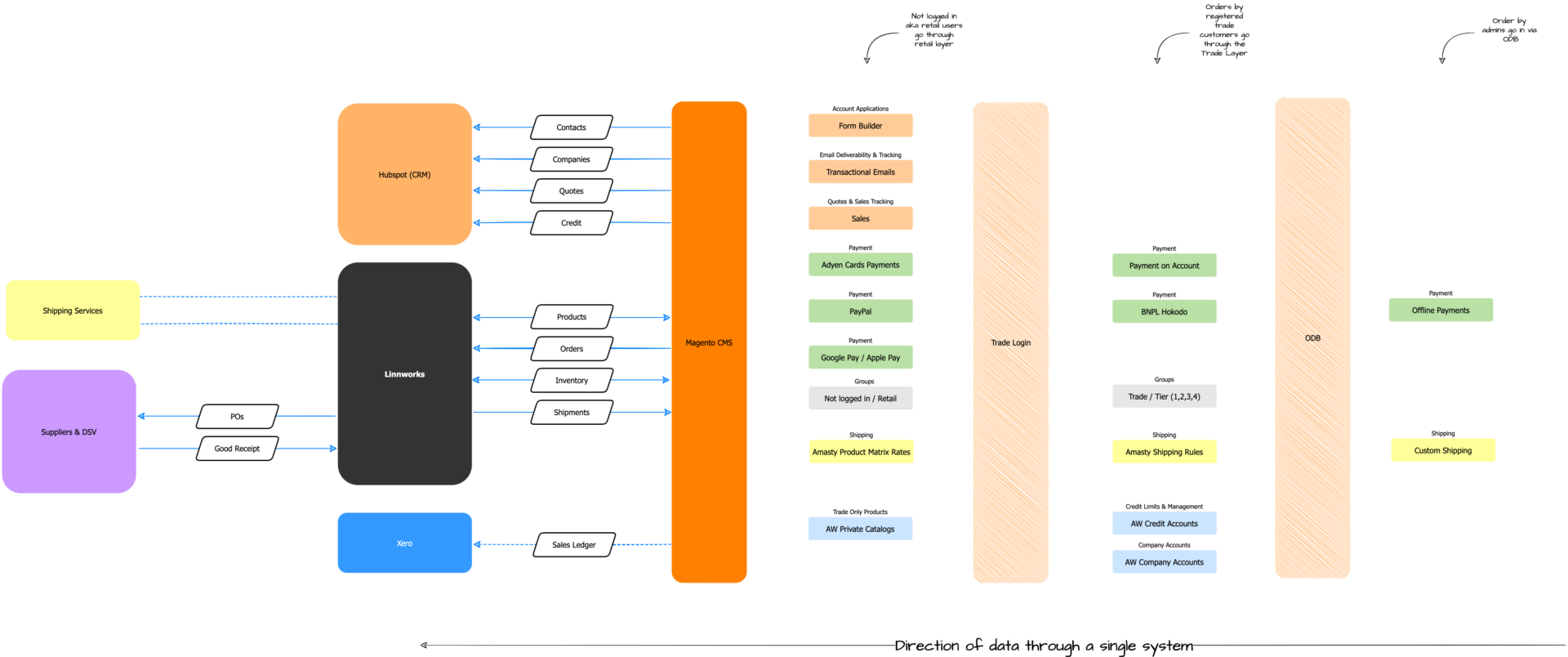 Being able to confidently recommend and introduce software partners is important for us. Linnworks software helps Rixxo get its client where they need to be.

Chris Gee. Director of Rixxo
We are excited about this partnership and what it will mean for our clients. By combining the strengths of both companies, we will be able to provide an even better service that helps our clients grow their businesses.
If you have any questions about how this partnership will impact your business, please do not hesitate to contact us.