Blue Buffalo was launched in 2003 and soon grew to be one of the largest independent pet food brands in North America. Created in the loving memory of the family dog Blue, the Bishop family aimed to create a healthy pet food alternative. This ethos has seen Blue Buffalo grow to #1-selling natural pet food in America with an active  social media audience of over half a million pet owners.
Blue Buffalo are highly active marketeers, running several cross channel campaigns each year. Its annual Halloween Photo Competition is activated across social platforms, email and website. Using Wyng, users are able to upload photos of their pets (dressed up of course!) and apply a branded and themed frame. Photo entries are then uploaded to a responsive gallery and users are prompted to download or share their spooky pet pics. The winning entrants are then rewarded with a host of different pet-friendly prizes.
The annual Halloween Photo Competition is always one of the most popular for obvious reasons. Thousands of adorable halloween-themed pet photos pour in giving the brand a swell in social media coverage and a host of authentic user generated content. Before users were able to enter the competition, they were asked to register an account to acquire fresh first-party-data for remarketing and email marketing.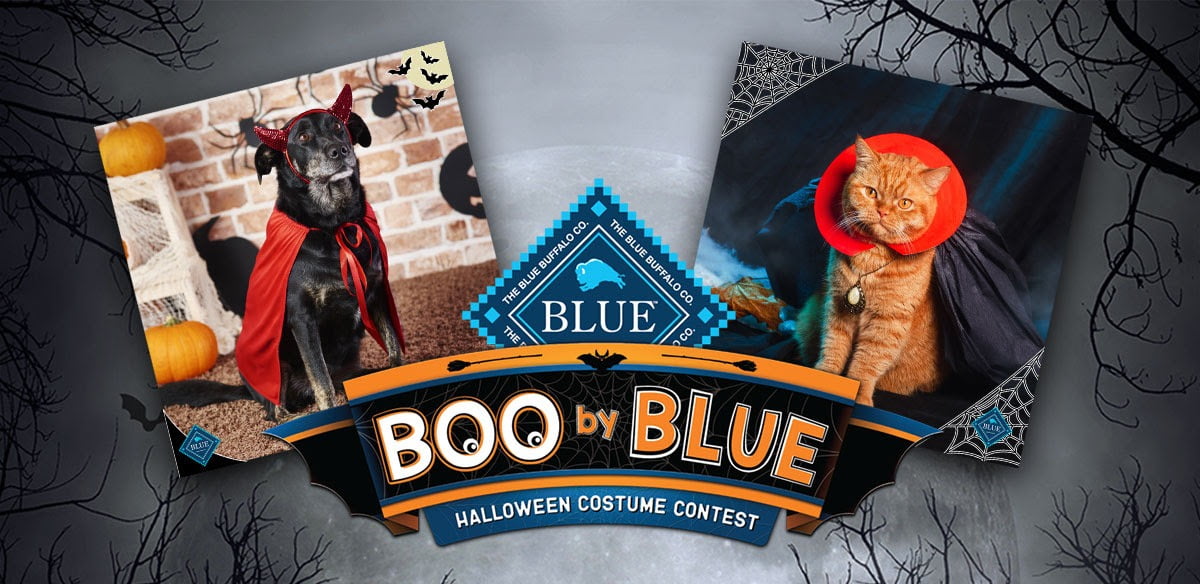 Take a look at some of our personal favourites