The Distance Selling Act: How to Protect Your Business with B2B eCommerce Terms and Conditions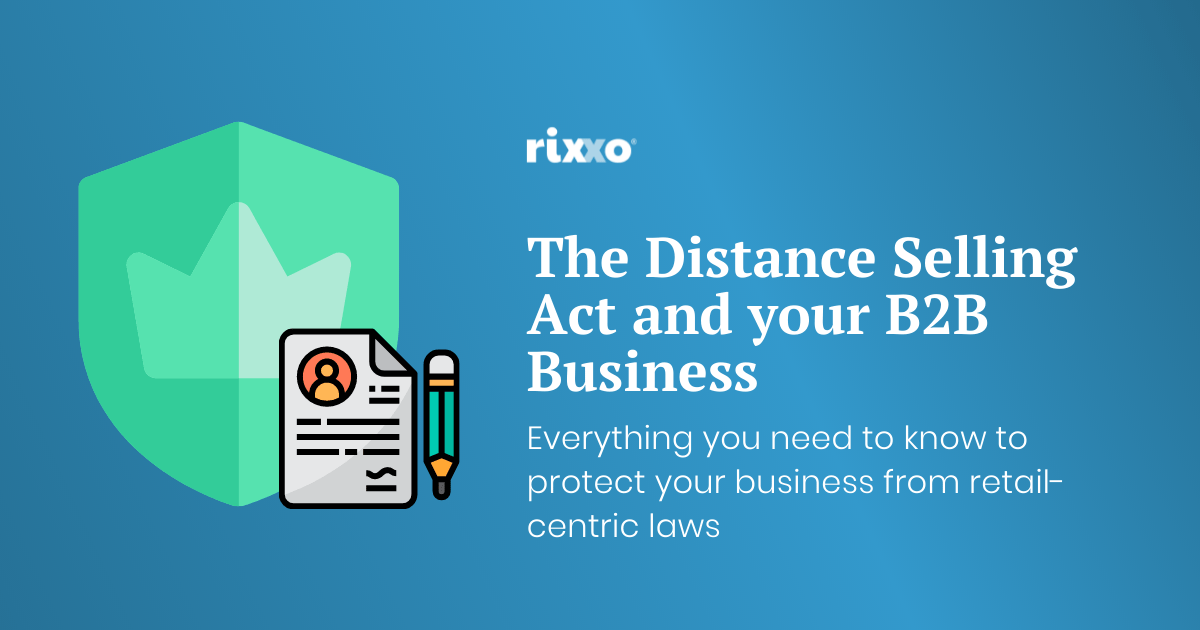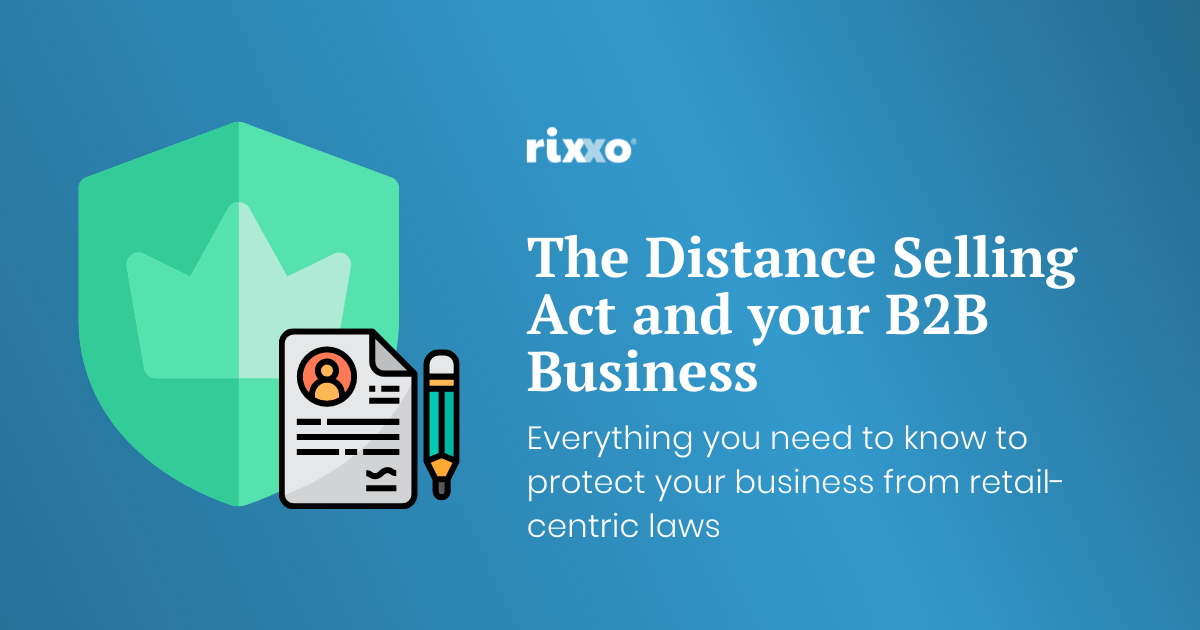 Not many B2B eCommerce businesses know that selling from an online store is governed by the Distance Selling Act, a consumer legislation enacted by the Consumer Contracts Regulations.
If not fully understood and adhered to, this can pose a problem for B2B eCommerce businesses.
As the name suggests, consumer protections are put in place to protect the consumer and ideally create an equitable environment for both the business and the customer. These regulations grant specific rights to every distance contract of sale, which in turn places specific duties on traders.
In B2C transactions, these regulations are perfectly manageable. However, when applied in a B2B eCommerce business setting, they can quickly become burdensome for the seller.
It's not all bad news though – you can take steps as a business to protect yourself using your own B2B eCommerce terms and conditions (T&Cs).
In an increasingly digital world, with revenue in the eCommerce industry expected to grow annually by 11.78%, B2B eCommerce businesses should understand the legislation and their exact responsibilities to uphold it in order to keep a fair playing field between contractual parties.
Need to know where to start so that you can protect your business? We can help.
What is distance selling?
The Consumer Contracts Regulations define distance selling as:
'a contract concluded between a trader and a consumer under an organised distance sales or service-provision scheme without the simultaneous physical presence of the trader and the consumer.'
That's a lot to process, so let's unpack it bit by bit.
A contract
In UK law, a contract is a legally binding promise by one party to fulfil obligations to the other in return for consideration.
There are four crucial elements. Offer, acceptance, consideration, and intention to create legal relations.
In B2B eCommerce:
An offer is a product or service available for purchase in your online shop.
Acceptance means clicking buy now and following the purchase process.
Consideration is the exchange of money for the product or service.
Intention to create legal relations means that the purchaser was capable of entering a contract (they could understand the transaction and intended to form an agreement).
Concluded between a trader and consumer
A trader is defined as 'a person acting for purposes relating to that person's trade, business, craft or profession, whether acting personally or through another person acting in the trader's name or on the trader's behalf.'
A consumer is 'an individual acting for purposes which are wholly or mainly outside that individual's trade, business, craft or profession.'
From the definitions, it appears that a B2B eCommerce transaction may fall outside the scope of the regulations because, in a B2B sale, the purchaser is buying within the scope of their business, craft, or profession.
To some extent, that is true. But to prevent the regulations from implying terms into your agreement, you'll need to take specific action to ensure your own B2B eCommerce Terms and Conditions apply.
More on that later.
Without a simultaneous physical presence
Distance selling is any contract concluded without the parties being present in the same place at the same time. Online purchases via an eCommerce website fall into this category.
The Impact of the Distance Selling Act on B2B eCommerce Businesses
The Distance Selling Act grants five crucial rights to consumers in online contracts to protect them from disreputable traders and unfair transactions.
B2B transactions are very different to B2C. They're much more sophisticated and tailored to the individual business, making blanket application of consumer rights impractical at best.
To protect your B2B eCommerce business, it's your responsibility to ensure that your express T&Cs govern every transaction. If you don't, there may be costly consequences leaving you vulnerable and exposed to demanding fine print you were unaware of.
The critical rights granted to consumers (and B2B sales in the absence of their own T&Cs) are:
The right to information before and after a contract concludes
Before a sale takes place, sellers must communicate the following T&Cs to a prospect in a format that's accessible, printable or downloadable:
Business name, address, and contact details
Product or service description
Price including taxes and delivery cost
Payment methods
Delivery arrangements
Contract details and minimum length
Cancellation rights, fees, process, and model cancellation forms, and
Costs of contact methods above standard rates.
After a contract concludes, a seller must confirm the agreement in writing no later than when the goods are received. This is often done by your order confirmation email.
Many B2Bs already incorporate this information into their T&Cs, so they aren't too difficult to standardise. However, take particular note of your cancellation, refund, and return details – you'll see why later.
The right to delivery without 'undue delay'
In all distance sales contracts, the trader must deliver the goods to the consumer within 30 days unless agreed otherwise.
If the trader fails to deliver the goods within the period confirmed when the order was placed, they breach the contract. Likewise, the seller must reimburse all payments made under the contract.
Goods also remain at a trader's risk until they come into the physical possession of the customer. If goods are lost in transit, the seller bears the costs of fulfilling the order a second time.
The right to cancel – a 14-day cooling-off period
Consumer Contracts Regulations grant purchasers the right to cancel their contract within 14 days following the start of the contract. This grace period can become very problematic in a B2B context, which is why solid B2B eCommerce Terms and Conditions are so important.
What's more, the purchaser's right to information means that if a seller fails to inform them of their right to cancel, they commit an offence. A breach like this can turn a 14-day cooling-off period into 12 months of legal woes and fines.
The right to a refund – no questions asked
Exercising their right to a refund within 14 days means purchasers don't have to give any reason for cancellation. All that's required is to demonstrate that they've changed their mind.
Sellers are responsible for reimbursing a purchaser for the total purchase price and delivery costs within 14 days.
The right to return – potentially at the seller's expense
When a purchaser exercises their right to withdraw from a distance selling contract, they incur no liability as a result and are restored to their position before entering the contract.
Next, it becomes the seller's responsibility to retrieve the goods from the purchaser and determine who bears the cost of the return. This cost largely depends on the information provided before the contract is concluded. For example, if the seller's T&Cs stated that the purchaser would bear the return costs, and this was communicated to them at the time of purchase, then that's enforceable. However, in the unfortunate event that this wasn't clearly communicated, the seller must pay the return costs.
Why it's a problem. An example scenario:
As you can see, consumer rights applied to B2B contracts are worrisome and highlight the need for clear, concise, and comprehensive B2B eCommerce Terms and Conditions.
Imagine your B2B eCommerce business sells fire extinguishing equipment. A customer orders 20,000 foam fire extinguishers. They successfully make their purchase, and payment is received.
Following your usual T&Cs, their order is processed, shipped, and delivered within seven working days.
Upon receiving the order, the purchaser realises that they mistakenly ordered foam extinguishers when they intended to purchase water-based extinguishers.
Applying the regulations in a B2B context, the purchaser would be within their rights to cancel the order as long as they communicated their intention to cancel within the 14-day cooling-off period.
They would be entitled to a full refund of the purchase price and delivery costs (payable within 14 days).
In many scenarios, the seller would bear the cost burden of retrieving those items unless they clearly informed the purchaser at the time of contract that any costs for return would be their responsibility. This not only leaves the seller with a sizable bill, but also throws a wrench in the normal stream of business and planned inventory.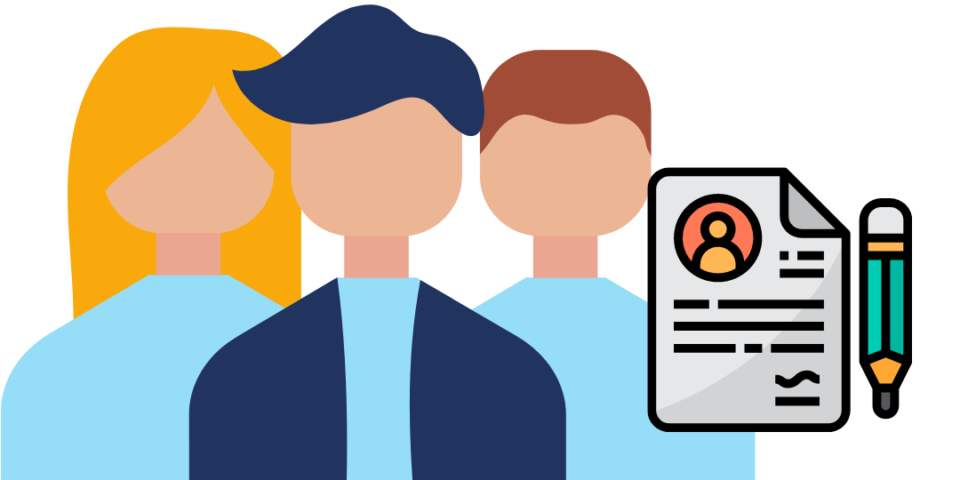 Need some help preparing B2B eCommerce Terms and Conditions?
In the spirit of making things easier, we've created our very own B2B eCommerce Terms and Conditions generator. It's your one-stop solution to all the problems discussed in this article.
How to protect your B2B eCommerce business
With the express agreement of their customers, B2B eCommerce businesses can override the terms of the Distance Selling Act using their own B2B eCommerce Terms and Conditions.
Not doing so leaves you vulnerable and exposed to avoidable liability. As a B2B eCommerce business owner, you have several options to encourage your B2B customers to consent to your T&Cs.
Require customers to use offline T&Cs
Requiring a B2B customer to sign and return offline T&Cs before they can make online orders is one route you can take to protect your business.
It's a less streamlined approach than other options discussed below because it requires setup and client onboarding before a customer can begin purchasing from you online.
While an offline T&C may be more involved than other approaches, it ensures that your customers see, read, and expressly consent via signature to your T&Cs regardless of their ordering method.
Make accepting your T&Cs a condition of website use
Shopify does this well, making its position crystal clear for purchasers:
'By visiting our site and/ or purchasing something from us, you engage in our "Service" and agree to be bound by the following terms and conditions ("Terms of Service", "Terms")…'
'These Terms of Service apply to all users of the site, including without limitation users who are browsers, vendors, customers, merchants, and/or contributors of content. Please read these Terms of Service carefully before accessing or using our website. By accessing or using any part of the site, you agree to be bound by these Terms of Service. If you do not agree to all the terms and conditions of this agreement, then you may not access the website or use any services.'
Add a consent box when creating an online account or placing an order
Another option is to require a customer to consent to your B2B eCommerce Terms and Conditions to set up their online account for the first time.
Requiring a purchaser to consent (by clicking a tick box) actively safeguards a seller's position. In the event of a dispute, a seller has documented proof that a purchaser knowingly consented to their T&Cs.
An even better method requires a purchaser to consent every time they purchase before their order is confirmed. This ensures that their consent is ongoing and leaves no room for any doubt in a dispute.
Amend your B2B eCommerce Terms and Conditions
At the very least, review your B2B eCommerce Terms and Conditions and ensure that they communicate all parties' rights and responsibilities in relation to:
Cancellation
Is it communicated who, when why, and how a party can cancel the contract? Include the process they must follow and all relevant timescales. To be safe, inform the customer at the time of purchase.
Expressly remove the option of a cooling-off period for a change of mind. Toyota's cancellation policy is short, sweet, and easily applicable in a B2B context: 'You may not cancel a confirmed order for change of mind.'
Removing change of mind as a reason for a business to cancel their order helps rebalance the scales and protect your position. Strengthen your T&Cs by expressly stating acceptable reasons for cancellation.
Always ensure they're reasonable, otherwise, you may find yourself in breach of the Unfair Contract Terms Act.
Refunds and returns
Are your official positions on refunds and returns clear? In the event of a mistake on the seller or customer's part, who is responsible for associated costs?
Whatever your B2B eCommerce Terms and Conditions state, ensure they're communicated clearly to the customer at the time of the sale to maximise your protection in the event of a dispute.
Back to our illustrative example
The methods we describe above go a long way to protect your business from undesirable consequences of consumer legislation applied to a business transaction.
Very quickly, let's return to our above example, apply what we've learned, and see how much better protected the fire extinguisher company is with their new T&Cs.
As before, the customer places an online order for 20,000 foam fire extinguishers. The order is accepted, shipped, and received within seven working days. When they receive the order, they realise their mistake and request to cancel it.
After consulting your records, you can demonstrate that they opened, read, and ticked the box consenting to your B2B eCommerce Terms and Conditions. Your terms expressly state there's no cooling-off period for change of mind. Additionally, you can show receipt of an email detailing these terms and conditions at the time of order providing you a solid legal position.
What's more, within your B2B eCommerce Terms and Conditions, you clearly state your accepted reasons for cancellation. User error isn't one of them, and returns in this situation are at your discretion. Rather than bearing all the responsibility, you can negotiate with your customer, taking into account what you're willing and able to accept.
You're now in a much better financial position and hold the power to achieve a solution that is fair for both you and the consumer.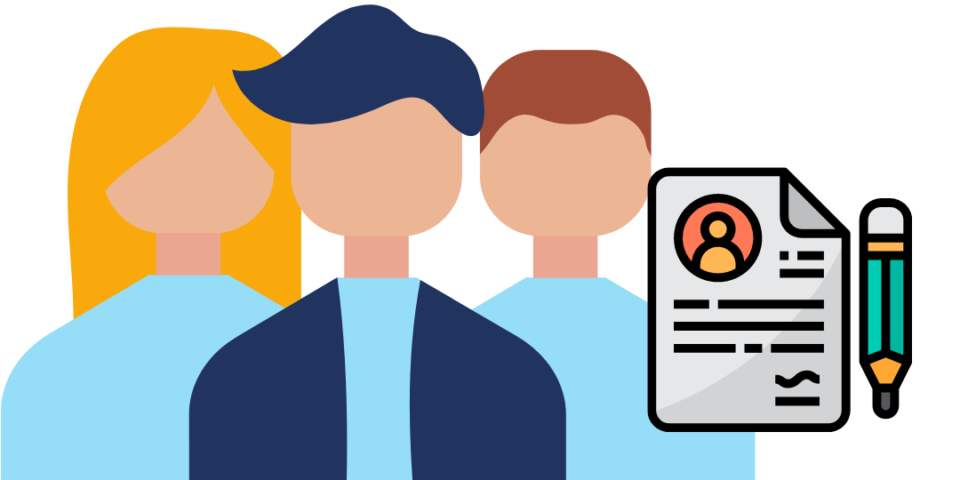 Need some help preparing B2B eCommerce Terms and Conditions?
In the spirit of making things easier, we've created our very own B2B eCommerce Terms and Conditions generator. It's your one-stop solution to all the problems discussed in this article.