Adobe Commerce (Magento)
Starting from £15,000
What you really need to know and want to know about Adobe Commerce (formerly Magento). The pros and cons of each type, what versions mean and the best way to buy an Adobe Commerce Website. We've even done a useful Adobe Commerce comparison table.
Introducing Lumarix
An Adobe Commerce Solution
Adobe Commerce is one of the world's most popular eCommerce platforms. Adobe Commerce's power lies in its flexibility of customisation, a network of eCommerce agencies, specialists and developers around the globe and a powerful and innovative community.
Scalable and adaptable, Adobe Commerce is suitable for B2B, D2C and B2C eCommerce websites, SMEs and startups looking for a solution that will grow with their service offering and customer requirements.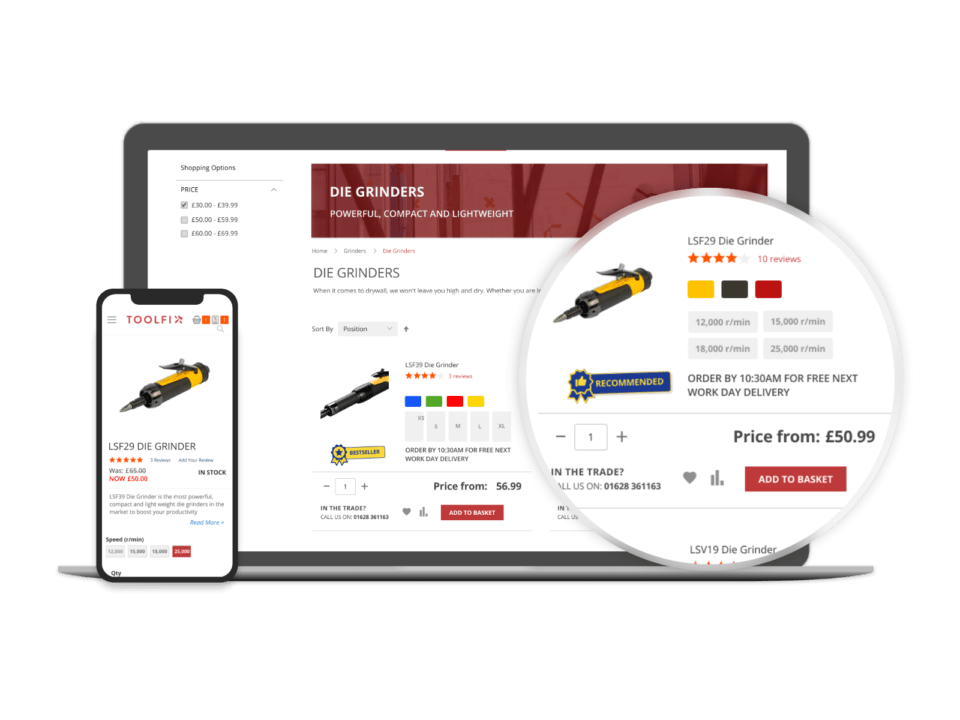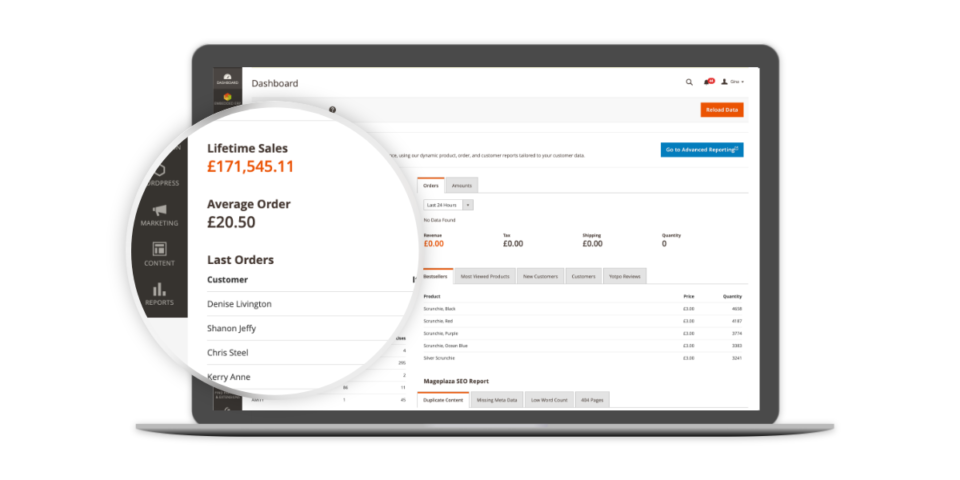 Rixxo develops and maintains our own base package of Magento Open Source that, when deployed, includes tools and features you expect a B2B eCommerce websites should have.
Lumarix our B2B eCommerce Package has many of the features of Adobe Commerce Cloud.
B2B Suite of Features: Everything you need now and more
Fast to deploy: As little as two weeks
Mobile Optimised: Responsive and ATOMIC design
No Annual License Fees: Lumarix is a great alternative to full a Commerce Cloud Solution
The "Types" of Adobe Commerce
Magento was launched as an Open Source project. This means that is can be modified and shared because its design is publicly available.
Over the years the various owners of Magento have commercialised the platform offering variations of the Open Source solution retaining certain functions and features for the paid edition.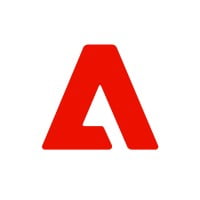 There is nothing stopping you downloading the system, installing it on a system and building the site yourself.
It's a steep learning curve if you haven't done it before. Magento is HUGE. It has so many features that without years of experience developing and refining the system you can waste lots of time.
There are literally millions of users, developers and advocates of the platform. They contribute to the free and paid versions.
Many produce extensions and offer custom development without too much commitment. You will find freelancers and contractors who will offer to support as much or as little as you need.
There is little to no quality control here. Unless sold through the Magento Marketplace extensions are not accountable for compatibility or coding standards.
As you have downloaded every line of code needed to run the system and its on your servers you can change whatever you choose. Magento is modular and highly customisable.
If you are looking for an integration or a highly complex ecommerce system Open Source can offer lots of advantages.
It is also just as easy to break. Without a proper process for tracking changes and monitoring your codebase you can easily edit something that causes major outage.
Whilst you cannot claim to own the IP of Magento Open Source when you develop something to enhance it or modify its function, you can claim that.
You are also tied to a provider. Should you wish to change direction, move your data or migrate to another CMS, you are free to do so without obligation or contractual ties.
You will need to stay on top of security and keeping up with changes yourself. A managed system will do this for you. Once you have full control you need to take full responsibility.
from £20,000 per year plus Design & Build Costs
A powerful offering from Magento / Adobe. Magento Commerce Pro was previously known as Magento Enterprise whilst Adobe Commerce Cloud is the newest iteration of Commerce Pro fully integrated with Adobe Experience Studio.
For those serious about data and growth, Commerce Cloud offers so much. For those who are new to eCommerce or with limited size teams, you may find you don't use the bells and whistles you pay for.
You do not need to have Adobe Magento build and design your site for you. Commerce Cloud has a suite of developer tools that allow you to interact with it and deploy the site and extend it. 
There are a few more rules about the dos, don'ts and can'ts and the system is not as flexible as Open Source. With rigidity though comes security and PCI Compliance as standard.
To retain the value proposition and price of the paid platform certain features are held back for those who pay annual fees. These include
B2B Suite
Page Builder
Adobe Sensei AI
Visual Merchandising and more.
A wiley move, Commerce Cloud delivers on these tools. They are highly desirable and a strong reason for choosing Commerce Cloud over Open Source.
They don't work for everybody though as page builder tools are only useful to those who build pages, B2B suite to B2B businesses and Visual Merchandising to those with large catalogs.
Each customer is deployed into their own isolated server environment, separated from other customers. Magento Commerce is PCI certified as a Level 1 Solution Provider, so any merchants using Magento Commerce can use Magento's PCI Attestation of Compliance to aid their own PCI certification process.
With complex GDPR, compliance regulations and laws around the world a single provider who maintains your compliance frees your time to focus on progressing business.
We've taken the freedom and flexibility of Open Source, married it with scalable cloud hosting and a suite of ready to deploy modular extensions to bring a comparable set of features of Commerce Cloud in a package that is unbeatable value for money.
Lumarix is best suited as a stepping stone to Commerce Cloud but the great news is that the theme and functions will easily migrate to Commerce when you are ready to move.
We've added B2B features to match Commerce, Visual Merchandising tools, many missing features and functions commonly requested and created a UX optimised theme.
These features and functions are not like for like but offer a similar or improved seller and buyer experiences with the added benefit of more accessible and easily adjustable code.
We've created a coding and deployment process to match Commerce. Rixxo Coding Guidelines are inline with Magentos own. All source code is tracked and deployed to your system via code repositories.
When updates are ready or security changes are needed these can be applied under your support agreement.
Magento has evolved, ecommerce has evolved and businesses expect to be led by their providers. We've done the heavy lifting with Lumarix and have created a package that reduces your time to release features and will support your business for many years.
We continue to release and add new features for Lumarix and once you are part of the ecosystem you only pay for the time it takes to add new features to your store saving you time and money.
Open Source vs Commerce Cloud vs Lumarix
A comparison table of features showing Open Source, Lumarix our Theme and Bootstrap built on Magento Open Source and Commerce Cloud. Also referred to as Enterprise, Commerce, Commerce Cloud and Adobe Commerce Cloud.