B2C eCommerce agency | Hire a team of eCommerce experts
We can handle your entire B2C eCommerce project, from start to finish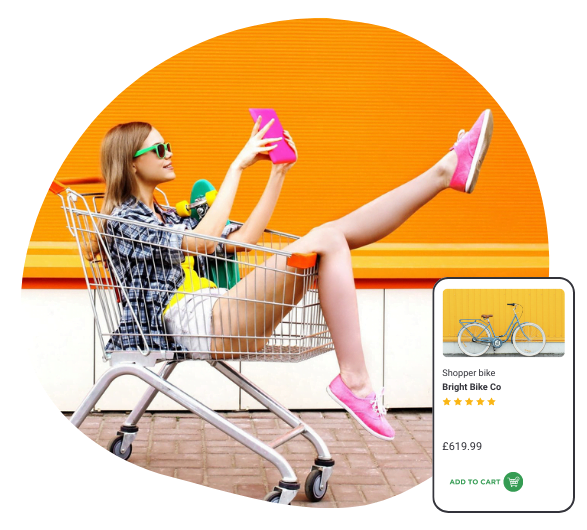 The benefits of B2C eCommerce
B2C eCommerce, or business-to-consumer eCommerce, refers to the online selling of goods and services directly to consumers. This model has become increasingly popular in recent years due to its numerous benefits for both businesses and consumers.
Some of the benefits of B2C include:
Convenience: Consumers can shop anytime, anywhere, and on any device.
Selection: Businesses can offer a wider range of products than they could in a physical store.
Better Prices: Consumers can often find lower prices for products online.
Personalisation: Businesses can collect data on customers' shopping habits and preferences to personalise the shopping experience.
Time and Cost Savings: Both businesses and consumers can save time and money by shopping online.
But while the benefits make B2C eCommerce a valuable model for businesses and consumers alike, there are many challenges and pitfalls for eCommerce business owners to navigate.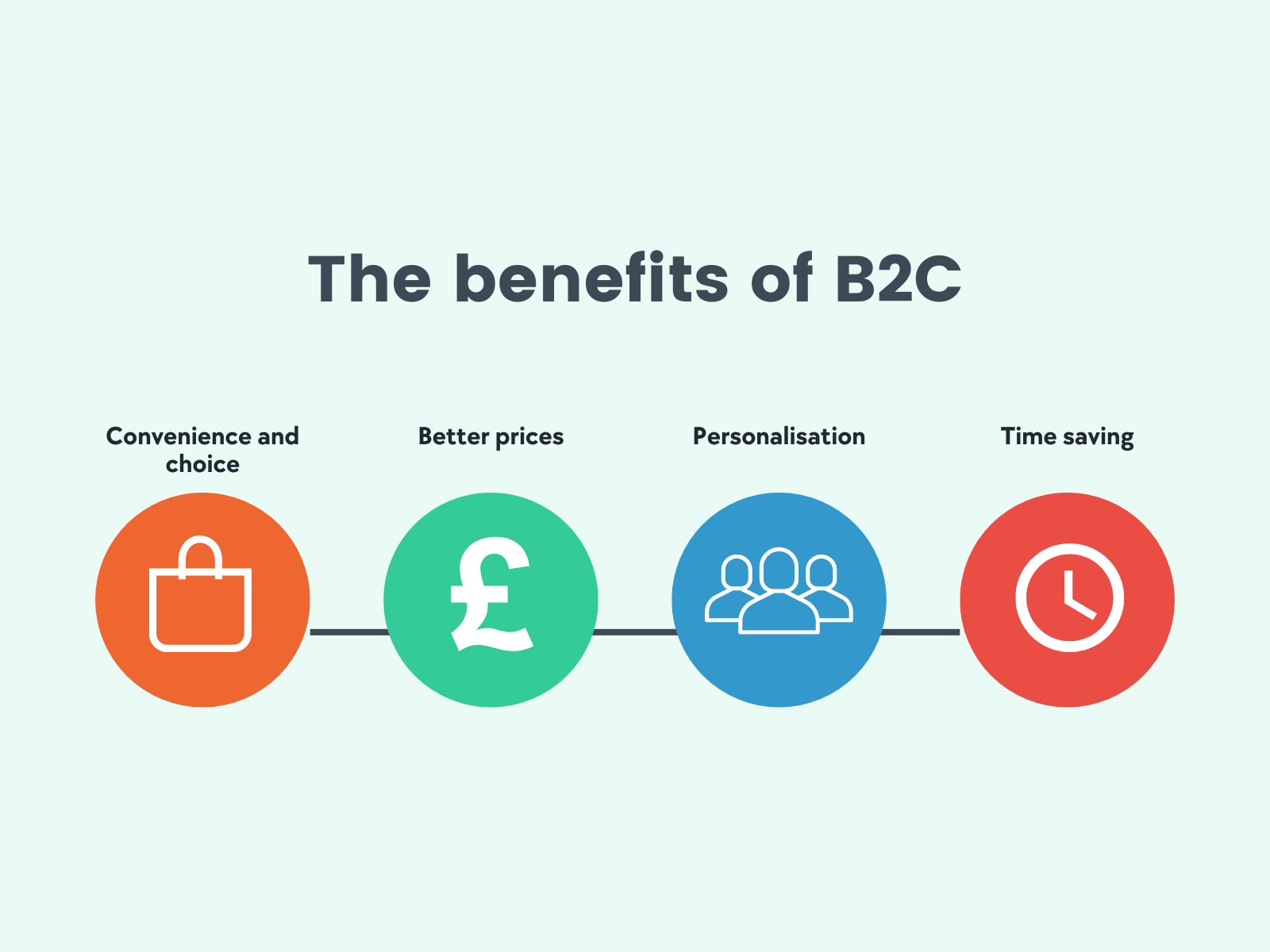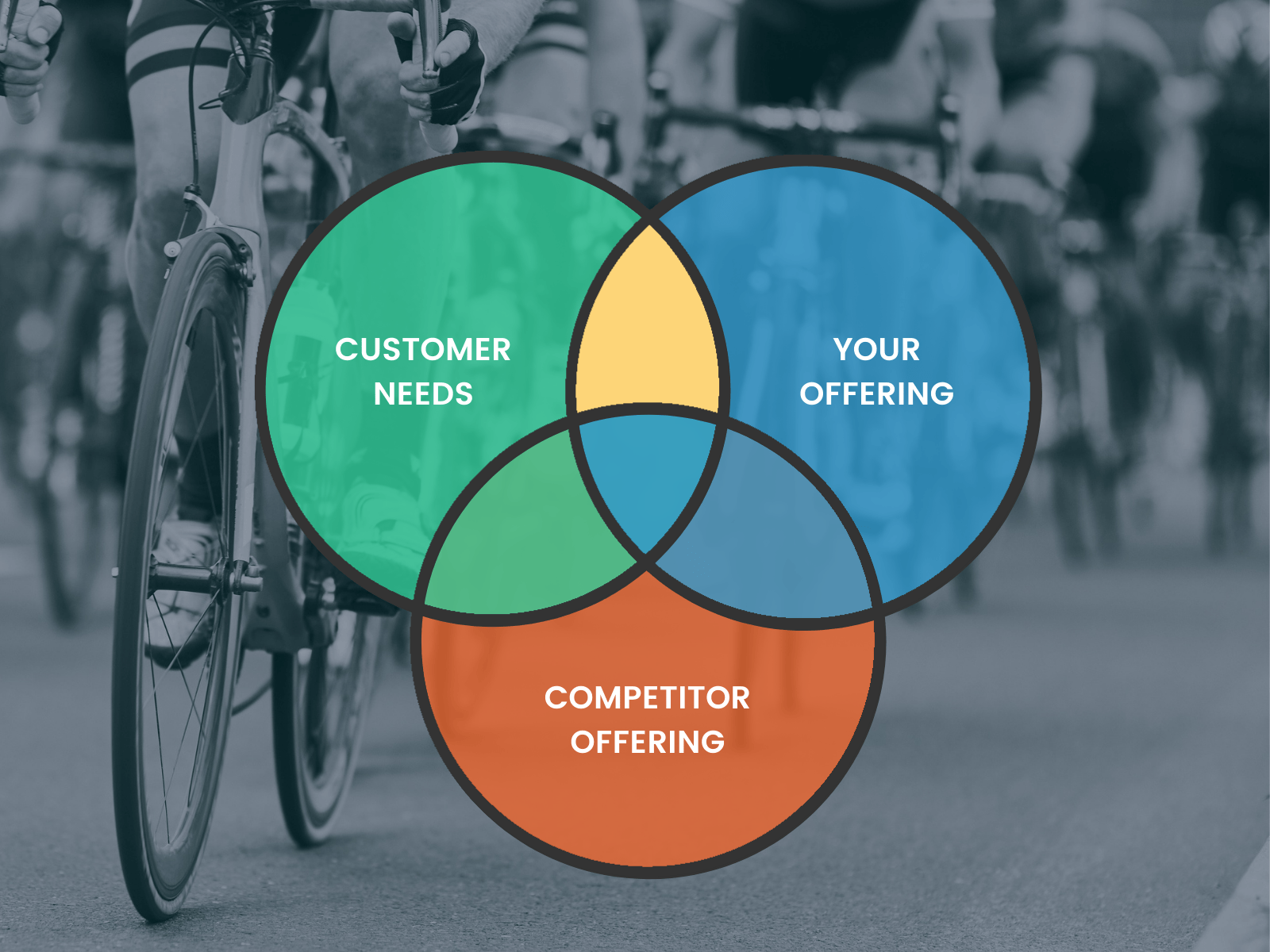 Competition: The B2C eCommerce industry is highly competitive, and businesses need to find ways to stand out from the crowd.
Technology: eCommerce technology is constantly evolving, and businesses need to stay up-to-date to remain competitive.
Customer relationships: Building strong customer relationships is essential for B2C eCommerce success.
Operational efficiency: Businesses need to have efficient processes in place to achieve their goals.
Cross-border e-commerce: Businesses expanding into new markets need to comply with international shipping regulations.
Future trends: Businesses need to adapt to future trends in the industry, such as the increasing popularity of Google shopping.
10+ years of retail experience & delivering eCommerce excellence. Your success is our obsession.
We understand the importance of ROI and achieving real, measurable results for our clients. That's because we're owned by previous eCommerce business owners with over 10 years of retail experience.
We know what it takes to build and grow successful online businesses, and we bring that deep understanding to every client engagement.
Our strategic plan is built around our clients' business goals, and we use a wide range of digital marketing strategies and tools to ensure we're delivering the best possible results.
Our focus on operational efficiency, conversion rates, and search engine optimization is the key to our success, and it's why our agency continues to go from strength to strength in the industry.
When you work with us, you can trust that you're partnering with a digital agency that has a deep understanding of the eCommerce industry and the future trends that will drive success.
So whether you're looking to increase your conversion rates, drive more traffic to your eCommerce platform, or build better relationships with your potential customers, our team of digital marketing experts and technical geeks has the skills and experience you need to make it happen.
Essential features of a B2B eCommerce website
An eCommerce website serves as the digital storefront and sales channel for businesses that want to reach a wide range of potential customers online. With online shopping becoming increasingly popular and competitive, having a great eCommerce website is crucial for businesses looking to establish a strong online presence. 
Mobile responsiveness has become more important than ever before, considering that a vast majority of online shoppers now browse and shop on their mobile devices. A great eCommerce website should be designed to display and function perfectly on all mobile devices, which will ensure that potential customers can browse and shop on your website with ease, regardless of the device they are using.
Design & user experience (UX)
Intuitive navigation and good user experience ensures your users are able to navigate your site with ease and locate the products they are looking for quickly. Implementing an intuitive navigation structure that features clear categories, subcategories, and filters will enable customers to find products with ease.
Site speed & optimisation to boost conversions
Fast-loading speed is another crucial feature. A website that takes too long to load can lead to frustration and potential shopping cart abandonment.
With the best eCommerce hosting available and our technical wizardry, you can expect a blazing-fast site that is always up, ranks in search engines and converts more visitors into customers.
eCommerce support & training to help you grow
We once ran a successful eCommerce business ourselves. We know how to build and grow eCommerce sites and have more than 10 years of results to back it up. We won't just hand over the keys and wish you luck. When you work with us you'll have digital marketing experts on your team, dedicated to helping you hit your business goals.
Customers should feel confident that their personal and financial information is being protected when making purchases on your website. By providing secure payment options, businesses can give their customers peace of mind and prevent potential fraud.
SEO - Send the right people to your store
We know how to make your B2B eCommerce store visible and attractive to your target customer. We use on-page SEO to optimise your content and keywords, technical SEO to improve your site speed and performance, Google Shopping to showcase your products and prices, and Google Tag Manager and Analytics tools to track and measure your results. With our SEO expertise, you can rank higher on search engines and drive more eager buyers to your site.
Everything we do is tailored specifically to your needs and goals. We love talking strategy and are always happy to jump on a call. There's zero pressure and absolutely no obligation to work with us.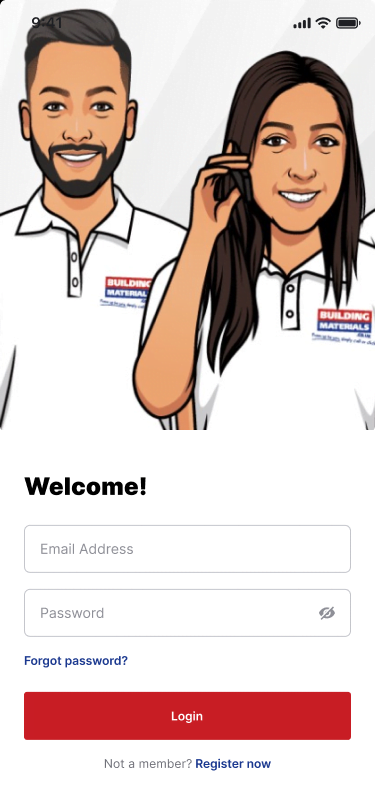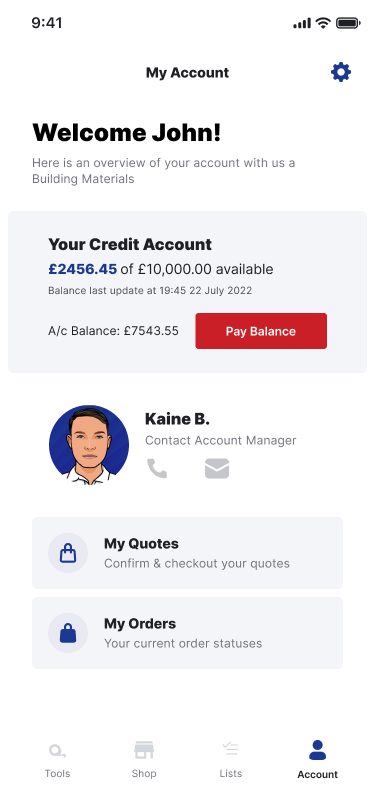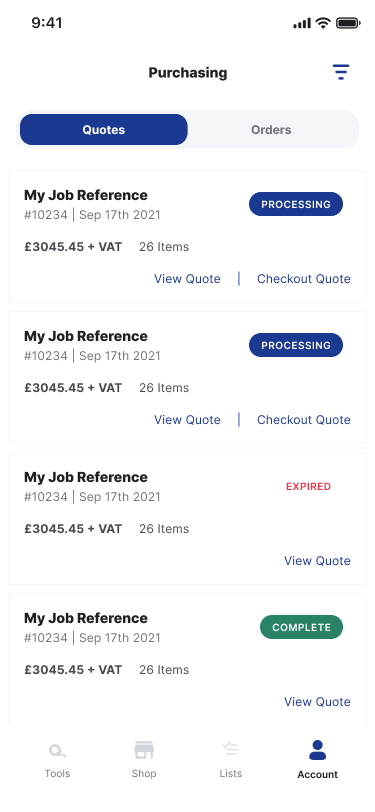 Manage your customers, pricing, catalogues, payments, inventory, orders, warehousing, shipping and more with ease and efficiency.
You can also integrate your eCommerce site with your CRM, accounting, ERP and WMS systems to streamline your sales processes and data.
Whether you sell to wholesalers, distributors, retailers or end-users, we have the tools you need to succeed in eCommerce.
World-class integrations to streamline your processes
Software integration can save you time and money and help you scale by reducing errors, and speeding up data transfer. But not all integrations are easy or effective and some plugins may not meet your needs or expectations.
We've completed hundreds of bespoke software integrations over the last decade. We know how to code, but more importantly, we know how to translate your manual processes into digital rules that computers can follow. We can plan and execute the best integration solution for your business.
Everything we do is tailored specifically to your needs and goals. We love talking strategy and are always happy to jump on a call. There's zero pressure and absolutely no obligation to work with us.
I spent 30mins on the phone. It was immediately clear that Rixxo knew their stuff. They unravelled my integration issues and pointed me in the right direction, giving me three clear options to move forward. I can't thank you enough
Jill Fountain - Managing Director | Digitalab
How it works - Our Development Process
1. Book a strategy call
We love talking strategy and are always happy to jump on a call. There's zero pressure and absolutely no obligation to work with us. Our aim for the call is for you to leave empowered with actionable steps you can take right now to improve your business.
2. Foundations™
We'll dive deep into your business, learn how it works and create a tailored plan for growth. Whether you need a new eCommerce site or want to improve your existing one, Foundations™ is the key to getting the best ROI for your business and meeting your actual business needs.
3. Design & iterate
Figma is a powerful and user-friendly tool that allows us to create and edit mockups of your site online. We use Figma to show you how your site will look with different design elements, such as colours, fonts, layouts and images. You can give us feedback and suggestions directly on the mockups, and we will make the necessary changes until you are satisfied with the result. This way, we can ensure that your site meets your expectations and reflects your vision.
4. Build
Developed over the years, we have streamlined our development process to be fast, reliable and efficient. Our in-house web development team work closely with our project managers to deliver your website on time and budget.
5. Test
A rigorous quality assurance process to ensure that everything works as intended. We test your site on different browsers, devices and platforms, and check for any errors or glitches that might affect its performance or usability. We also verify that your site meets the design specifications and the functional requirements. If we find any bugs or issues, we fix them promptly and test again until we are confident that your site is flawless and ready to go live.
6. Launch!
The exciting bit! 
7. Grow, develop, and maintain
It's only the beginning.
When you work with us you'll have proven experts on your team, dedicated to helping you grow your business.
Rixxo is a diverse agency of creative, technological and business professionals. We help our clients achieve outstanding results by captivating and inspiring their audiences.
We foster a supportive, innovative and enjoyable work environment for creative talents. To work at Rixxo you need a Belief in Better, to say "We" instead of "I", use your voice and own your opinions and work hard every day to become an expert in your field.
Every penny of a client's budget should be treated and spent as if your own money. Every day we strive to give more for less to our clients with honesty and transparency.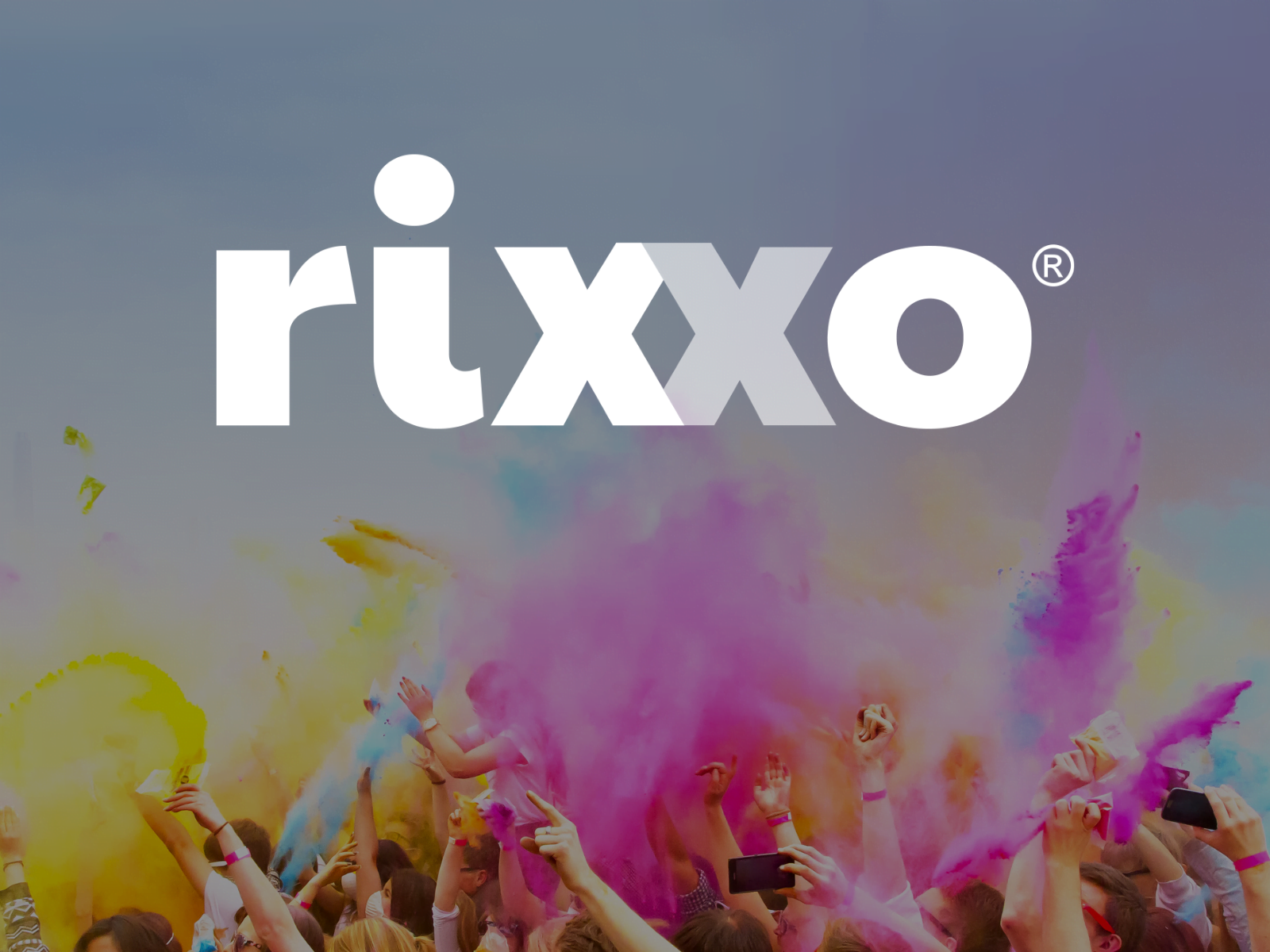 We take immense pride in our projects and are eager to discuss our success stories with you.
You'll understand why our clients trust us beyond being just an agency.
Expert solution providers for:

Adobe Solution Partner B2B eCommerce